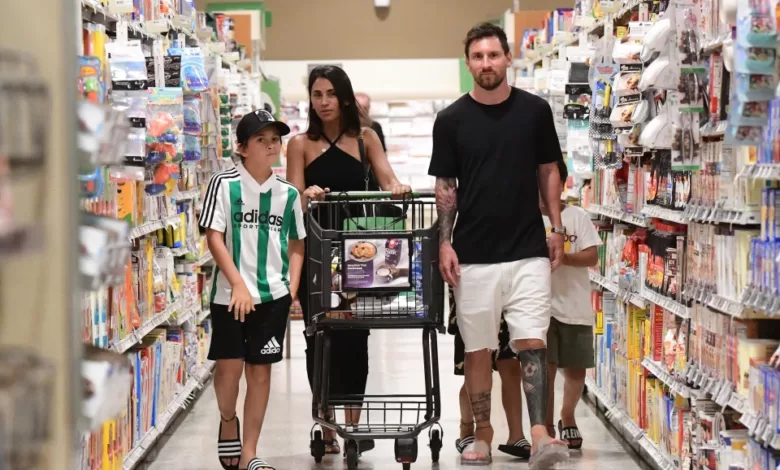 Lionel Messi, the seven-time Ballon d'Or winner, has wasted no time immersing himself in life in Miami after signing a £47 million-a-year deal with David Beckham's MLS franchise, Inter Miami.
The Barcelona legend, along with his wife Antonella and their sons Thiago, Mateo, and Ciro, was seen casually shopping at a Publix supermarket on his second day in the city. Despite his global fame, Messi appeared relatively unhassled as he strolled through the aisles, taking time for selfies with a few lucky fans. The sighting also revealed the family's affinity for American snacks, with jumbo-size boxes of Lucky Charms and Fruit Loops spotted in their trolley.
Since relocating from Paris to Miami, Messi seems to be adapting well to his new surroundings. With his official unveiling at Inter Miami imminent, the Argentine superstar wasted no time exploring the local community. Accompanied by his family, Messi ventured out for a grocery run, choosing the popular Publix supermarket as his destination. While fans were surprised to see the football icon casually pushing a trolley, they were equally delighted by his friendly demeanor and willingness to interact with them.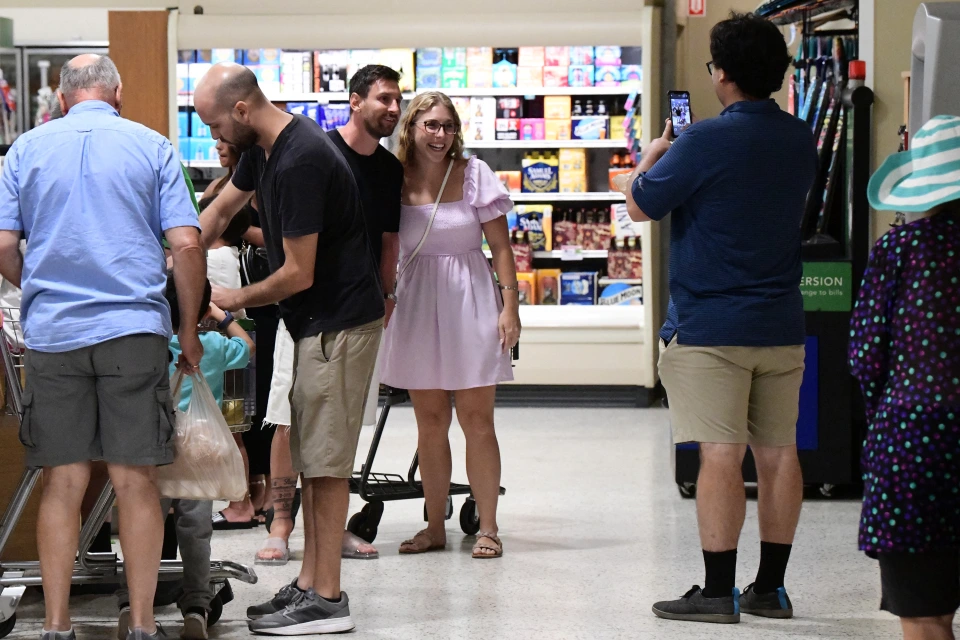 Messi's shopping cart revealed a couple of indulgent American treats, as eagle-eyed fans spotted jumbo-size boxes of Lucky Charms and Fruit Loops. Social media erupted with light-hearted comments, ranging from admiration for the footballer's everyday activities to excitement over his cereal choices. It appears that Messi's family has quickly acquired a taste for sugary American snacks, adding a touch of relatability to their superstar status.
Lionel Messi's move to Inter Miami is expected to mark the culmination of his illustrious playing career. At 36 years old, the Argentine maestro acknowledges that the end of his international career is on the horizon. Reflecting on this, Messi stated, "After having achieved everything recently, the only thing left to do is to enjoy. God will say when that moment will come." While the exact timing remains uncertain, Messi is focused on cherishing the present and embracing the joy that comes with it. Having experienced both triumph and hardship with the national team, Messi is eager to savor the beautiful aspects of the game.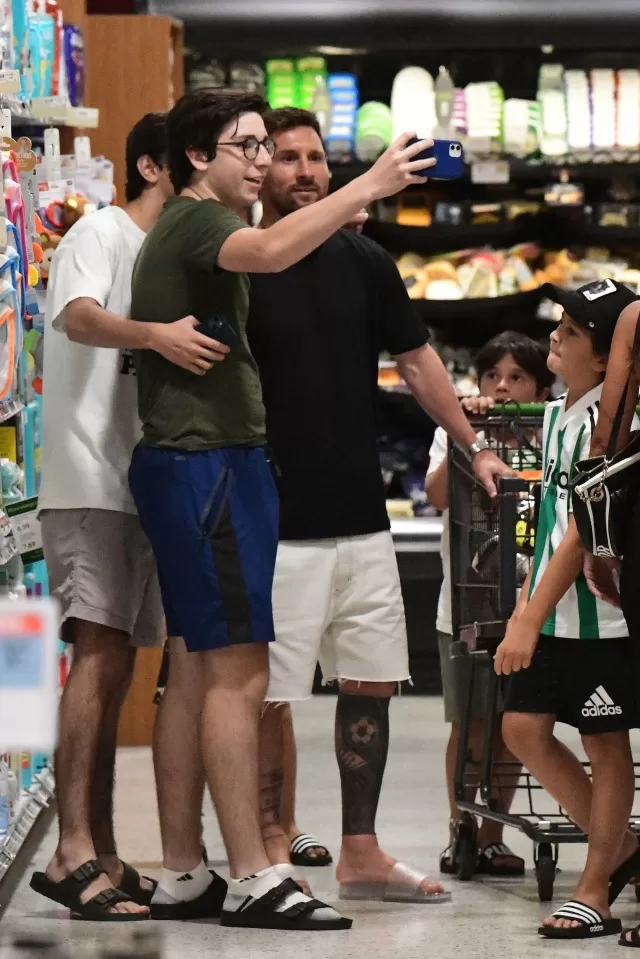 Messi's arrival in Major League Soccer (MLS) has generated tremendous excitement and expectations. With a two-and-a-half year contract with Inter Miami, the Argentine superstar is set to earn a staggering £47 million per year. His debut is highly anticipated in Inter's upcoming Leagues Cup clash with Liga MX's Cruz Azul on July 21. Jorge Mas, the managing owner of Inter Miami, believes that Messi's presence will transform the soccer landscape in the United States, stating, "I think there will always be a before and after Messi when we talk about the sport in the United States." Mas envisions the MLS becoming one of the top leagues in the world, and he emphasizes the magnitude of Messi's arrival in achieving this vision.
Lionel Messi's grocery shopping excursion in Miami showcases his down-to-earth nature and eagerness to embrace his new environment. As he settles into his life with Inter Miami, Messi and his family are exploring the local culture and indulging in American snacks. With Messi's impending official unveiling, the MLS and soccer enthusiasts across the United States eagerly anticipate witnessing his impact on the sport. As Messi begins this exciting chapter in Miami, fans can only imagine the transformative effect he may have on American soccer.