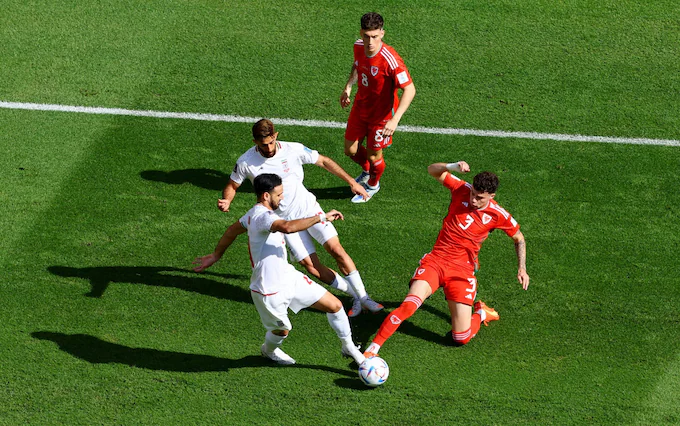 The Persian Stars – Iran produced a stunning performance to pull a 2 – 0 win over Wales in their second game of the 2022 FIFA World Cup.
Following a red card that was given to Wales goalie – Wayne Hennessey in the 86th minute after a bad challenge in efforts to clear the ball before it can enter the final third. Team Melli took advantage of the red card and  displayed lethal attacks  that produced 2 goals and ended Wales' hopes of walking away with a win.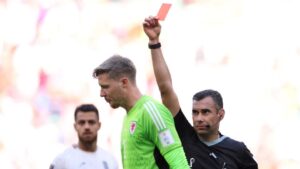 Iran were the stronger team even before Wayne Hennessey was sent off, and kept playing with purpose and belief even when it looked like time was up. They scored in the 98th and 101st minutes, shattering the Wales players in the process. The goals were scored by Rouzbeh Cheshmi and Ramin Rezaeian respectively.
WHAT IT MEANS
Wales aren't out, but they need snookers now. Iran will almost certainly go through if they beat the USA and may well do so with a draw, though that depends on what happens between England and the USA tonight.