Man City
Writer's Choice
Gomez is ready and Mahrez is optimistic ahead of the City v Liverpool Carabao Cup 4th round tie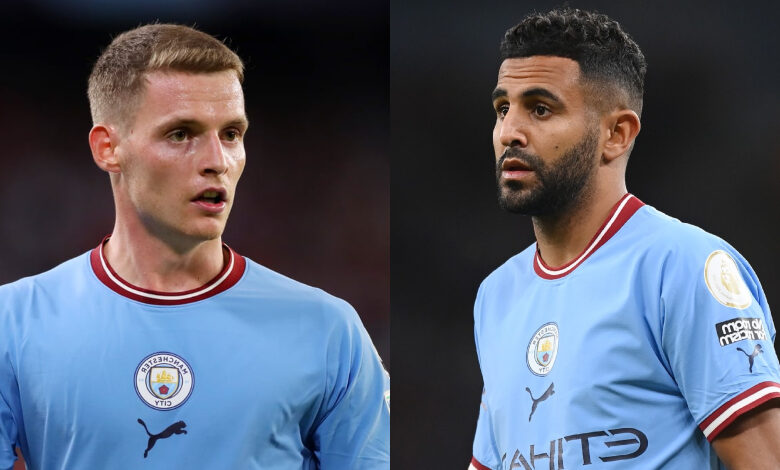 Riyad Mahrez is set to reclaim the Carabao Cup and Sergio Gomez has voiced out his readiness to play an important role as City return to action just four days after the World Cup final.
Fourteen (14) of Manchester City's stars that played in the World Cup missed the 2-0 friendly win over Girona on Saturday. Pep Guardiola says he is unsure who will be available for Thursday's Carabao Cup fourth round tie with Liverpool.
Erling Haaland, Riyad Mahrez and Cole Palmer were among the players that headed to Abu Dhabi for warm weather training along with Gomez, who says they are prepared for the visit from Jurgen Klopp's men.
"The players that were in Abu Dhabi for the little pre-season had the opportunity to get ready for the upcoming games," he said.
"For some other players there may be less time to prepare.
"We need all the players in our squad and when they are all back from the World Cup we're hoping they will feel strong and be ready to play again. I feel ready to play and I am hoping to play an important role."
Liverpool's squad will also be impacted by having players at the World Cup but Mohammed Salah is among those that were not at the tournament after Egypt failed to qualify.
But Gomez says Man City need to focus on own own game rather than worry too much about the threat of the opposition.
"Liverpool have many great players and everyone knows how strong they are," he added.
"Playing against a team of this strength is a great thing about football in England but we're focused on our game.
"We know that if we win we're a step closer to achieving our goals in this competition."
City have won the Carabao Cup in four of the last five years with Liverpool winning the trophy last season with a victory over Chelsea at Wembley.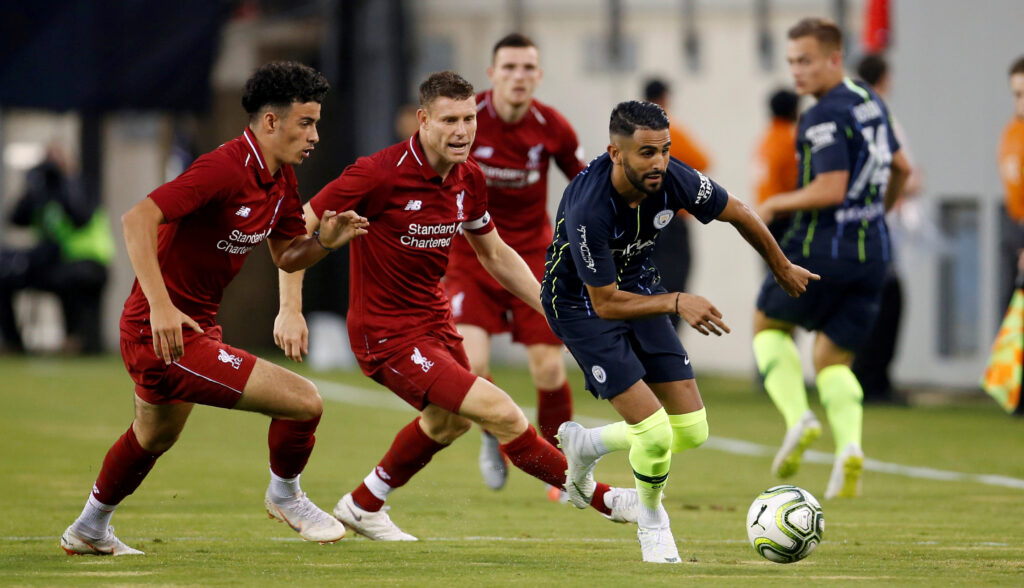 But Mahrez wants to reclaim the trophy and says the third-round victory over Chelsea in November has set them up for another challenge.
"It's going to be a tough game, like always against Liverpool," he said. "They are a very good side, but it's a good game to play in our first one back after the break.
"We have to be ready to play so we can show our best. Hopefully we can play a good game and progress to the next round.
"We have won this competition three times since I signed for the Club and it is always a great feeling to win at Wembley. In two of those seasons we also won the Premier League.
"We were happy to beat Chelsea in the last round and we would like to continue as long as we can. It's an important trophy to play for and we want to do well in every game and in every competition, we are in."
Thursday's clash will be the first of a busy period with eight matches in the Carabao Cup, Premier League and FA Cup already scheduled before the end of January.
While many countries in Europe will take a winter break, English football continues and Gomez is ready to play his part following his move to the Etihad Stadium in the summer.
"It's true football takes a break around Christmas in Spain but I played in Belgium last season, where they play around Christmas," he said.
"I have been in Belgium and Germany, so the cold weather is not a worry for me.
"As a child at Christmas I would spend time with family and we would open presents and eat together but now I am a footballer we must play and I enjoy any chance to show my best on the pitch."