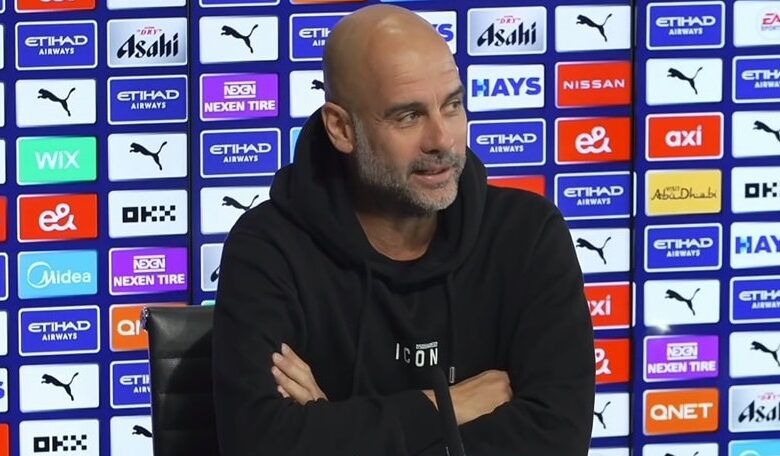 Pep Guardiola believes that his City stay would not be complete without winning the champions league.
He has further applauded Argentina's World Cup victory as he provides a squad update ahead of the City vs Liverpool Carabao Cup clash on Thursday.
"It's not the only one but I admit it is the trophy that we want," he said.
"It will not be complete my period here if we do not win it but it is not the only reason I extended my contract, absolutely not. I will do everything in this time we have together and I will try but I would say the same, we have tried before. It is the trophy that we don't have and we will try to do it."
The manager extended his City contract until 2025 during the World Cup, meaning he is in line to complete nine seasons in charge at the Club.
Already the most successful manager in Manchester City's history, Guardiola has promised to continue to work hard every day in pursuit of more titles.
Asked about his relationship with the Club's hierarchy and how that influenced his decision to stay, he said: "Thank you so much for the confidence they have in me.
"It is difficult for me to reject them because of the confidence they have in more and our staff and how they want us to do our best. I do not have enough words to express my gratitude to this club, to Khaldoon [Al Mubarak], to Ferran [Soriano] and everyone in the club to have me here."
Pep Guardiola also talked about how happy he is for Manchester City striker – Julian Alvarez who lifted the World Cup with Argentina on Sunday following a 4-2 win on penalties after a 3-3 tie against France.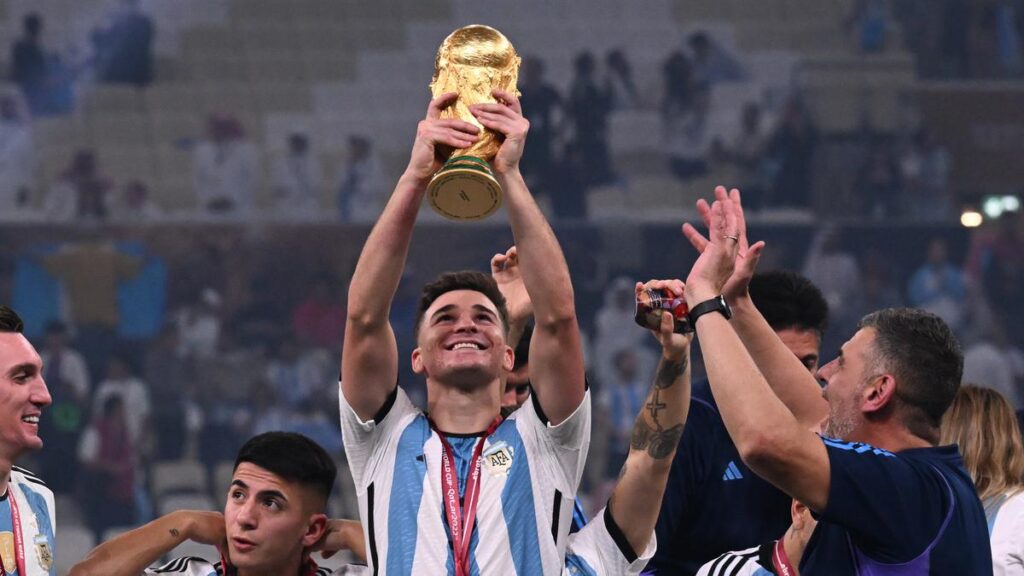 "We are incredibly happy for him. Congratulations to him, Nicolas Otamendi, Lionel Messi and for Argentina. Well deserved Champion," said Pep, speaking at Wednesday's pre-match press conference ahead of our Carabao Cup tie with Liverpool.
"Julian is with us and we are delighted because he played a lot. We have a world champion in our team."
The boss also revealed that Alvarez would now have a short period of rest and recuperation before returning to link up with his team-mates at the City Football Academy.
"He will have a week, maybe 10 days off because of many games and tension. I don't know the exact date he will come back," Guardiola added.
Pep Guardiola also provided the squad update, speaking at Wednesday's pre-match press conference ahead of the Carabao Cup tie with Liverpool .
"Step by step they come back," Pep revealed.
"Today six players come back and it's the first time. We are happy they are back and generally they played really well.
"They played a unique experience. If they come back as good as possible they will try to live another experience in four years' time in the United States, Canada and Mexico.
"The players at the World Cup are in better condition than the ones that were here.
"Sergio Gomez /Erling Haaland /Riyad Mahrez/Cole Palmer they are missing a little bit.
"They competed every day and we had holidays. That's why it was so important to maintain the rhythm. We had one month off."