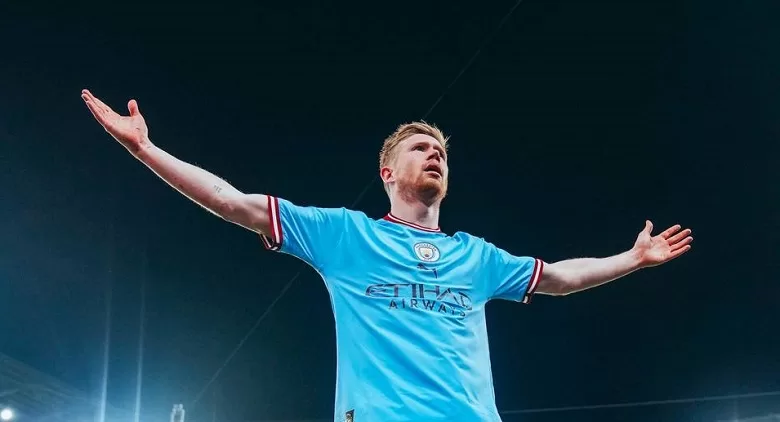 Manchester City's Kevin De Bruyne has shared his thoughts on the team's impressive 4-1 victory against league leaders Arsenal at the Etihad Stadium.
In a post-match interview, De Bruyne praised the team's performance, particularly in the first half, where he felt they dominated the game and could have scored more goals. He said, "The first half, we were really good. We could have scored more."
Reflecting on the second half, De Bruyne acknowledged that Arsenal had their moments but felt that Manchester City remained in control of the game, limiting their opponents' opportunities. He said, "In the second half it was probably 50/50 and I think we didn't give much away to them. We had to be at our best today and we were."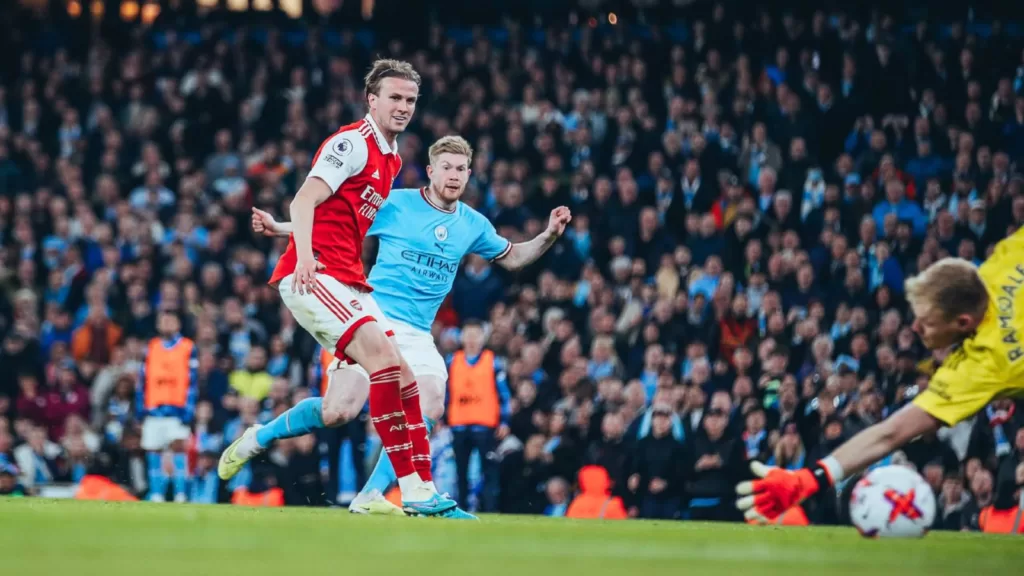 When asked about the team's chances of winning the Premier League title this season, De Bruyne remained cautious, stating that there is still a lot of football left to be played, and anything can happen in the remaining seven games of the season. He said, "It's too long left. It's so hard. A lot of things can happen. It's still seven games and we're still behind them. I know this team and we will not give in until its mathematically done."
Despite the challenges ahead, De Bruyne remained confident in his team's ability to compete and perform at the highest level, especially with their hectic schedule. He said, "Our schedule is hectic and our next thought is Sunday."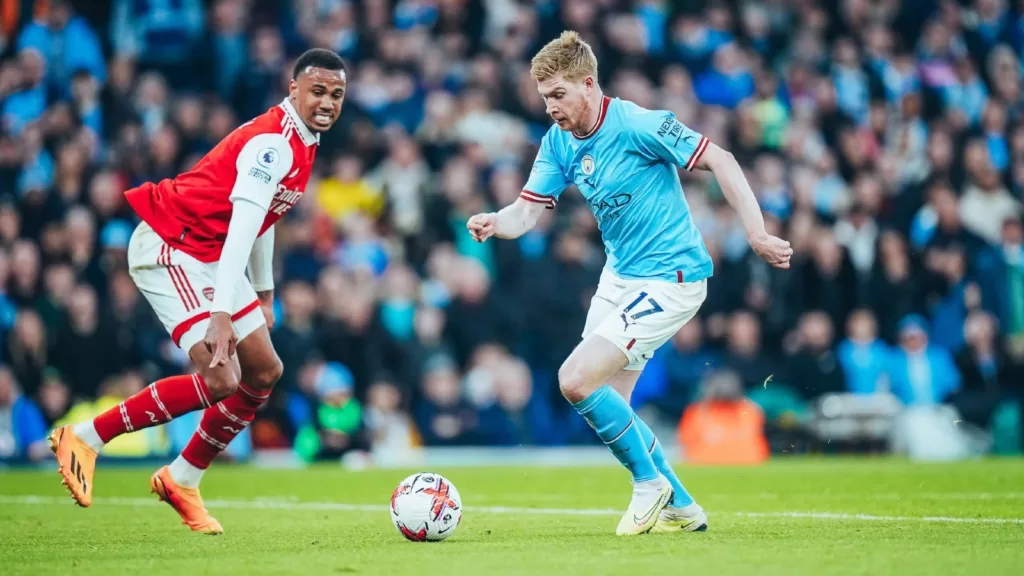 De Bruyne's outstanding performance on the day, including two goals and an assist, has once again proven to be a key player for the team and a vital component of their success. His comments reflect the determination and focus of Manchester City as they strive to secure their third successive Premier League title and their fifth in the last six seasons.