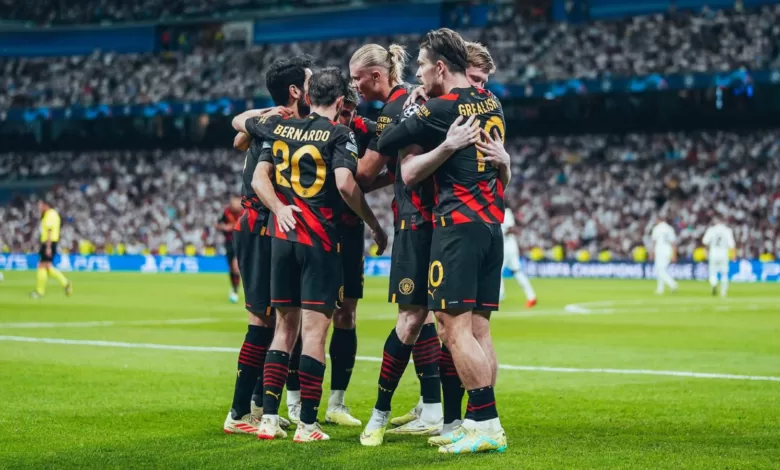 Manchester City put on a stunning performance in the Bernabeu to secure a 1-1 draw against Real Madrid in the first leg of the Champions League semi-final.
Despite Vinicius Junior's first-half goal, City showed character and determination to make a comeback with Kevin De Bruyne's second-half strike.
The result leaves the tie delicately poised, but City has a chance to secure a place in the final at the Etihad on Wednesday. The draw also extended City's unbeaten run in all competitions to 21 games and their unbeaten run in the Champions League to 11 matches.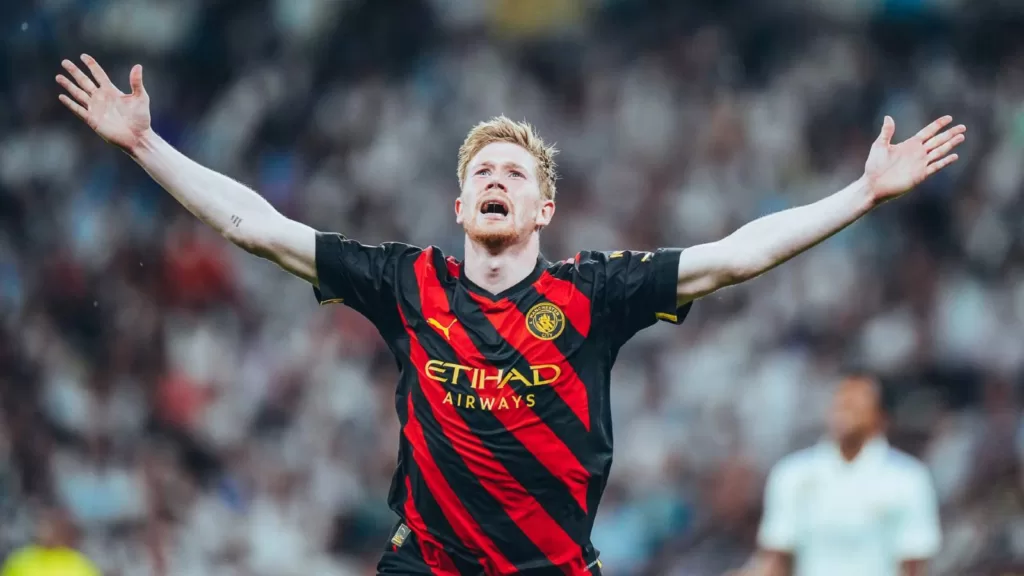 In the first half, City dominated possession and stifled Real Madrid's attack, but it was the hosts who took the lead after a fast break. However, City came out strong in the second half and created several opportunities to equalize before De Bruyne's goal on 67 minutes.
The match was intense and saw some outstanding performances from both sides, including Ruben Dias's incredible defending and Thibaut Courtois's heroic saves. The tie now heads to the Etihad, where City will have the home advantage and the support of their fans.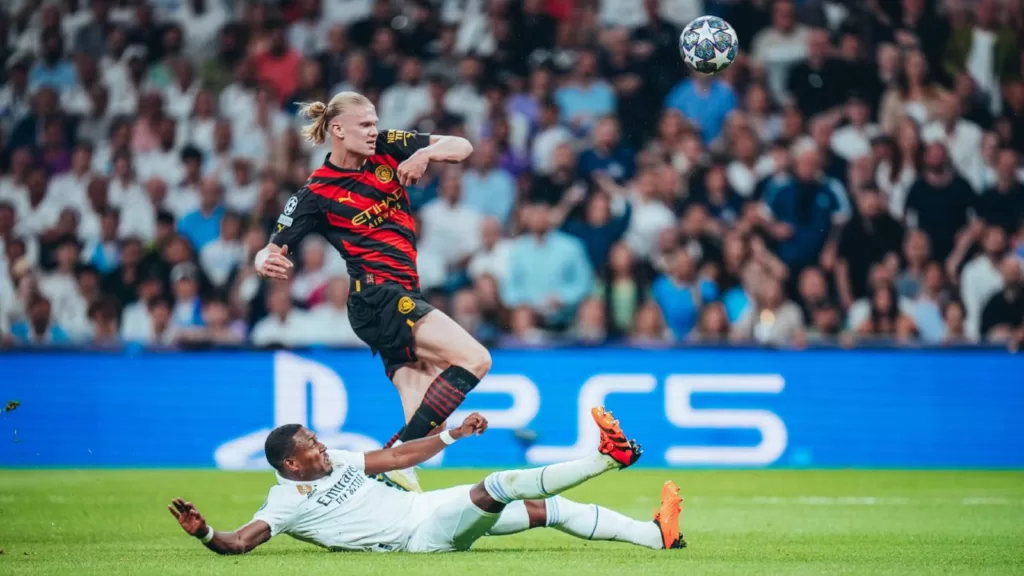 City's next assignment is an away match against Everton in the Premier League. With 82 points from 34 games, City is one point ahead of Arsenal, who have played a game more. Everton, on the other hand, will be hoping to build on their 5-1 victory over Brighton. City's fans will be hoping for another fantastic performance as they look to maintain their lead at the top of the table.