Football
News
Writer's Choice
Patrick Vieira credits City for his journey to becoming a football manager and discusses lack of black representation in coaching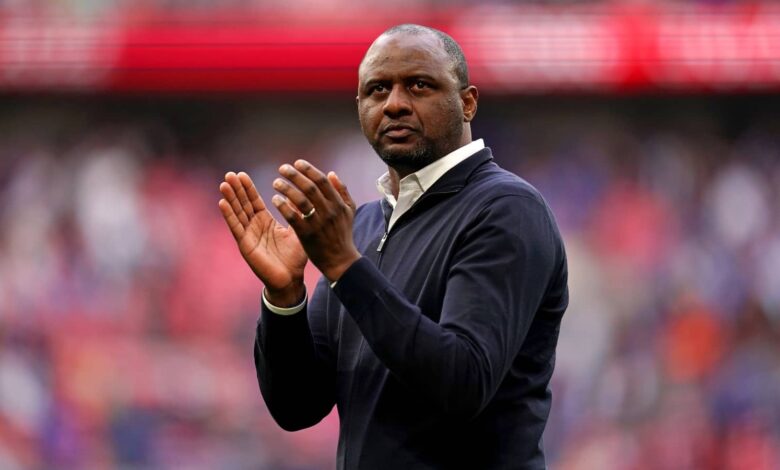 Former Manchester City midfielder Patrick Vieira recently discussed the significance of the City Football Group (CFG) in his journey to becoming a football manager.
Speaking at the Financial Times Business of Football Summit, the Crystal Palace boss also touched on the under-representation of black people in positions of power in the game.
Vieira is currently the only black manager in the Premier League, while just 4% of coaches in the top four divisions are black, including Burnley boss and former City captain Vincent Kompany.
Vieira believes that his and Kompany's time at Manchester City played a key role in their success as managers. He explained, "I don't think it's a coincidence [Vincent and I are in management], I think it's the leadership of Vincent, the way he grew up at Manchester City. I think when you grow up in the football club as a player, you take responsibility as a captain, as a leader."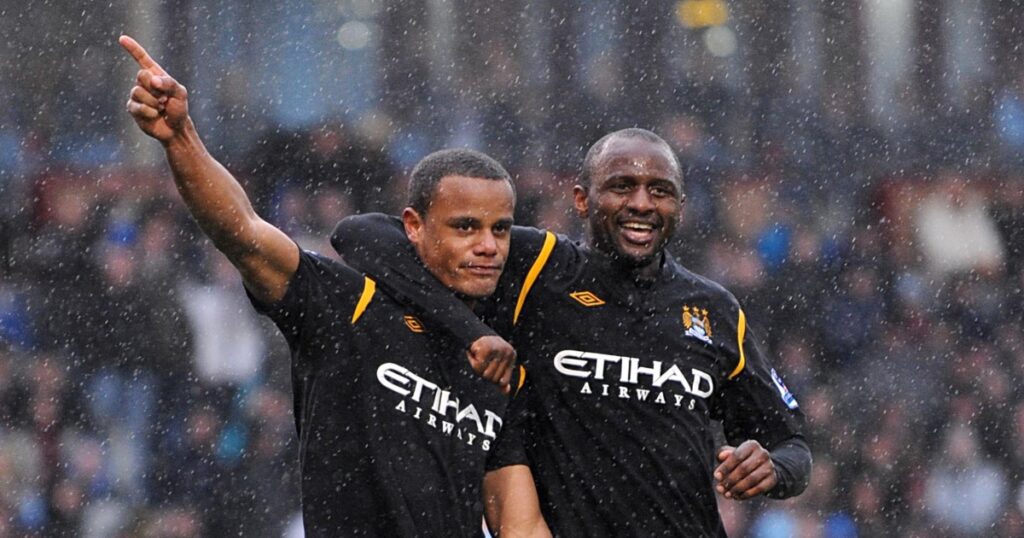 Vieira continued, "There is a belief, there is a confidence people from this football club give to those players, and you can see what Vincent is doing at Burnley, but you can see some of the players on TV who have this kind of presence to express themselves and give their opinions. That's why I think a football club has a big responsibility to develop those players and the people they have in a football club, not just on the field but off the field as well."
Vieira himself started coaching at City's Academy after making his last appearance in City's 2011 FA Cup triumph. He then took charge of the EDS squad before moving to New York City FC in the United States, and finally returning to France with Nice. Now, he is managing a talented Crystal Palace squad.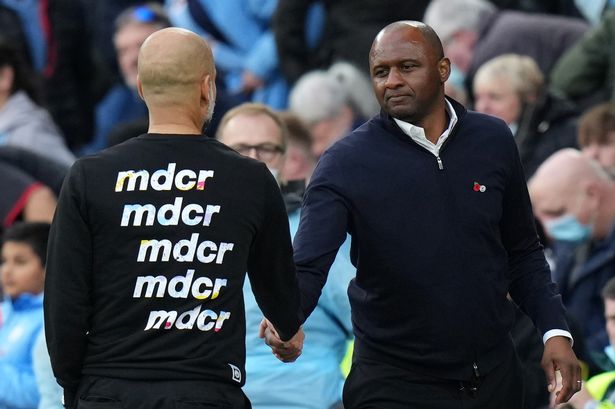 Vieira hopes that he can act as a role model to encourage black players to consider a career in management and coaching in the future. "I think Vincent, like myself, like Chris Hughton as well, we can be a positive example for this new generation who want to go into coaching," he added.
He emphasized that football clubs have a significant responsibility to develop their players and the people in the club, not just on the field but also off it. As Vieira said, "there is a big responsibility on football clubs to give opportunities to those who are capable of doing the job, and those who want to go into coaching, those who want to go into the board, into CEO positions. This is really important, not just for black people but for any individual who wants to achieve something in football."