Kyle Walker Reflects on Tough Battle and Manchester City's Victory: Digging In, Controlling the Game, and Facing Vinicius Junior.
Following a hard-fought victory, Kyle Walker shares his thoughts on Manchester City's performance, shedding light on the emotions and challenges faced during the match. With his candid remarks, Walker offers insights into the team's approach and highlights the individual battles on the field.
"It was tough. The emotions sometimes take ahold of you. I thought the lads dug in well," Walker expresses, acknowledging the intense nature of the game. Despite the challenges, he commends the team's resilience in staying focused and fighting until the end.
Reflecting on their gameplay, Walker emphasizes their control over the ball, stating, "We controlled the ball really well." However, he admits that the second half had moments of sloppiness. Nevertheless, the team's determination to secure victory prevailed, and Walker affirms, "We got over the line, and that's the main thing."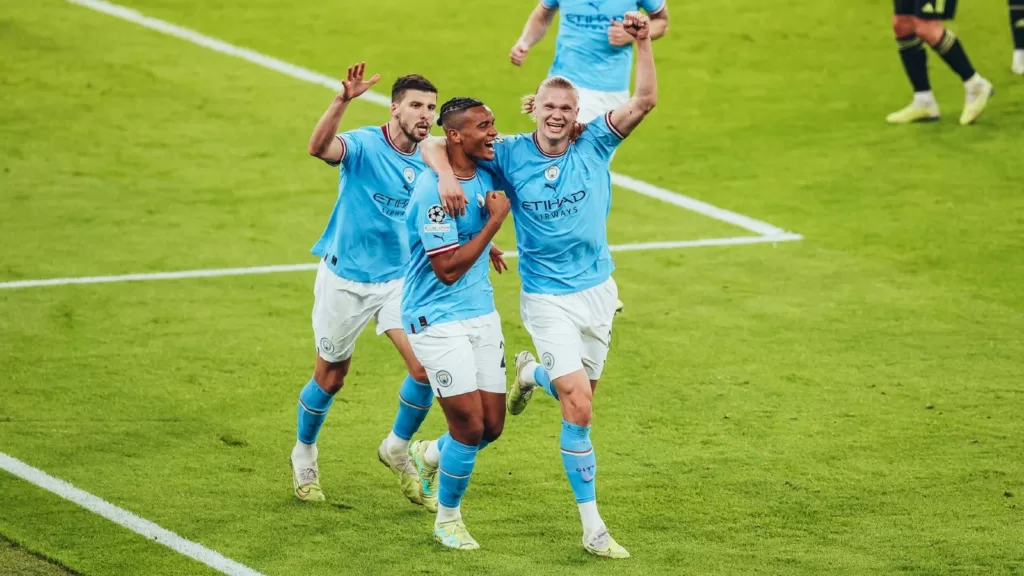 One of the standout battles on the field was Walker's encounters with Vinicius Junior, and the defender shares his perspective on facing the talented attacker. "You've got to have a little bit of arrogance, like the attackers do," Walker remarks, highlighting the importance of self-belief in such matchups. Confident in his own pace, he adds, "I believe in my pace, I feel I'm quicker than him." Walker reveals his strategy of using his strengths and disrupting the balance of fast-running opponents by applying controlled physical pressure.
Shifting the focus to teammate Jack Grealish, Walker offers praise and insights into their training battles. "I tell him when he does well, and I tell him when he does bad," Walker says, illustrating the open and supportive communication within the team. Describing Grealish as a "nightmare" to play against, he acknowledges the winger's impact on the team's success. Walker believes that Grealish's contributions extend beyond scoring goals and emphasizes the intelligence and cleverness he brings to the team dynamics.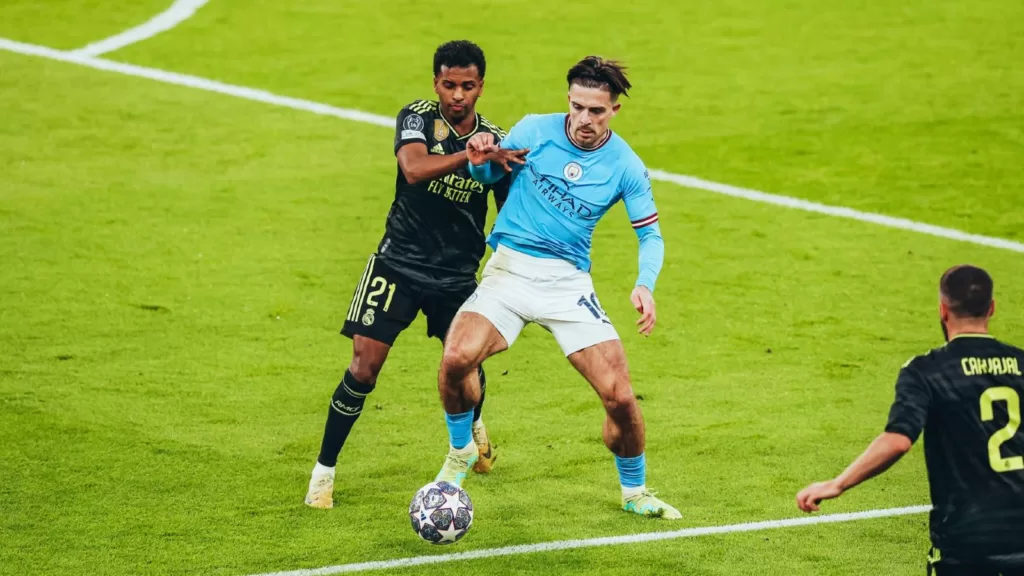 As Manchester City progresses in the season, Walker expresses confidence in Grealish's ability to continue making valuable contributions. "If he can add a few more goals and chips in, ten a season is more than enough," Walker comments, recognizing the significance of Grealish's overall impact on the pitch.
With Walker's insights and revelations about the team's mindset and individual performances, Manchester City's victory becomes even more intriguing. As they navigate the challenges ahead, Walker's reflections serve as a testament to the team's determination, resilience, and belief in their abilities.