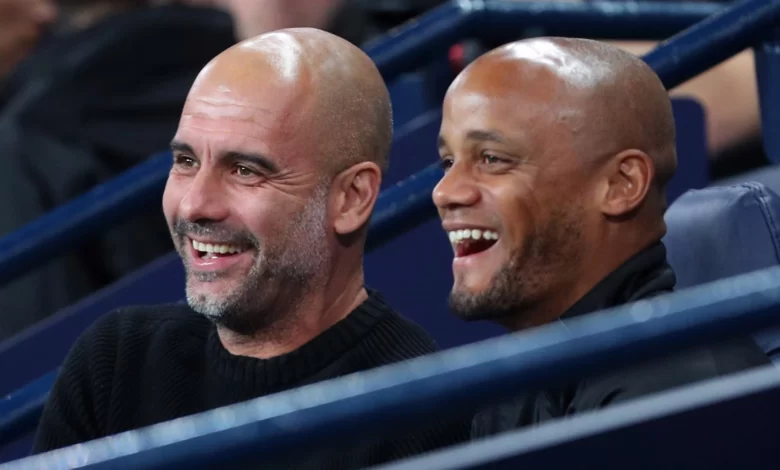 Pep Guardiola, the esteemed manager of Manchester City, has expressed his conviction that Vincent Kompany will one day return to the Club as its manager, stating that it is "written in the stars."
Kompany, who captained the Club from 2011 to 2019, played a crucial role in leading Manchester City to four Premier League titles and is regarded as one of the greatest players in the Club's history. In recognition of his contributions, a statue of Kompany stands outside the Etihad Stadium.
Kompany has since begun his career as a Head Coach, first with Anderlecht and currently with Burnley, where he is leading the team to great success in the Championship. His first return to the Etihad Stadium as a member of the opposition will be later this month, when Burnley faces Manchester City in the FA Cup quarter-finals.
Guardiola has expressed his admiration for the 36-year-old and believes that he will one day return to Manchester City as its manager. "His destiny to be manager of City is already written in the stars. It's going to happen. I don't know when but it's going to happen," said Guardiola in a press conference on Friday. Although he has kept in touch with Kompany, he is unsure whether the former defender hopes to manage the Club one day.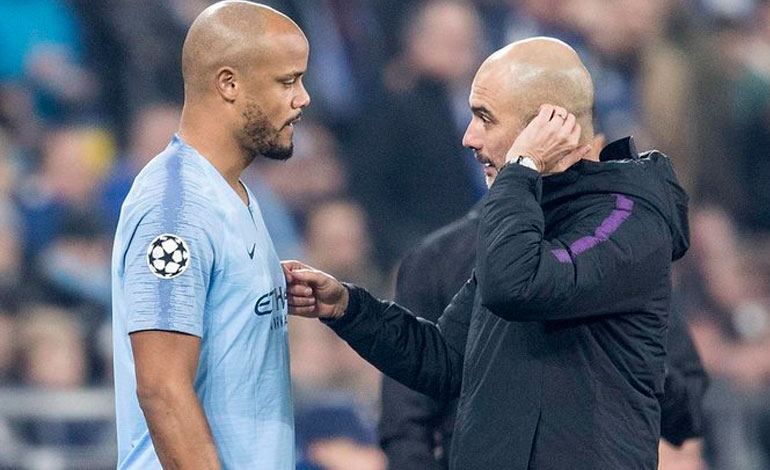 Guardiola has worked closely with Kompany for three years and is well placed to evaluate his potential as a future Manchester City manager. "He has a lot of attributes – work ethic, knowledge of the game, experience. Doing what he has done is so difficult and he is doing really well. He knows the club, knows the environment, our fans, what our people need. The destiny is there."
As Manchester City prepares to face Newcastle in the Premier League on Saturday, Guardiola is eagerly anticipating the FA Cup quarter-finals against Burnley as an "incredible chance to reach the semi-finals at Wembley" and compete against Kompany and his team.
Watch the full Man City vs Newcastle pre-match press conference via the video below.