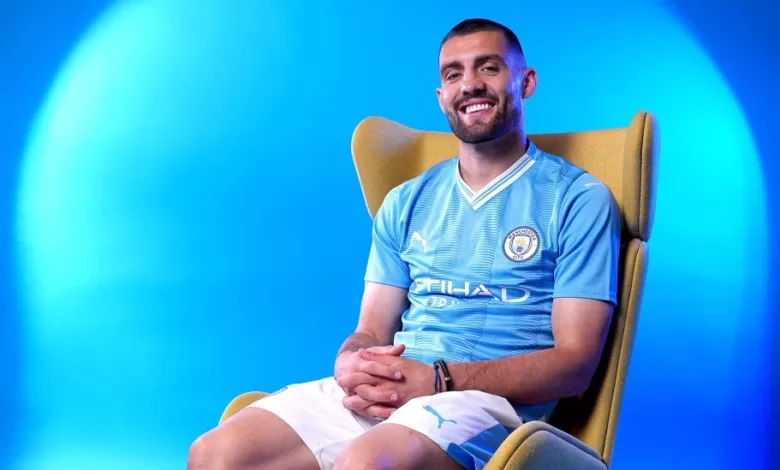 In a groundbreaking move, Manchester City has secured the signing of the immensely talented Mateo Kovacic from Chelsea, inking a four-year deal that promises to bring immense excitement to the Etihad.
The 29-year-old maestro has left an indelible mark on the football world, having made 221 appearances for Chelsea over five seasons and amassing an impressive trophy collection that includes the Champions League, Europa League, FIFA Club World Cup, and UEFA Super Cup. His remarkable performances earned him Chelsea's prestigious Player of the Year award in the 2019/20 season.
Kovacic's impact extends beyond club football; he has represented his native Croatia with distinction, earning 95 caps and playing a pivotal role in their journey to the 2018 World Cup final and a third-place finish in the recent tournament held in Qatar. Now, with great enthusiasm, Kovacic embraces the opportunity to join Manchester City, where he aims to continue his development under the guidance of the esteemed manager, Pep Guardiola. He firmly believes that City represents the epitome of football excellence, standing as the world's finest team. Kovacic expressed his elation, saying, "This move is an absolute dream come true for me, and I can hardly contain my excitement to begin this new chapter with City."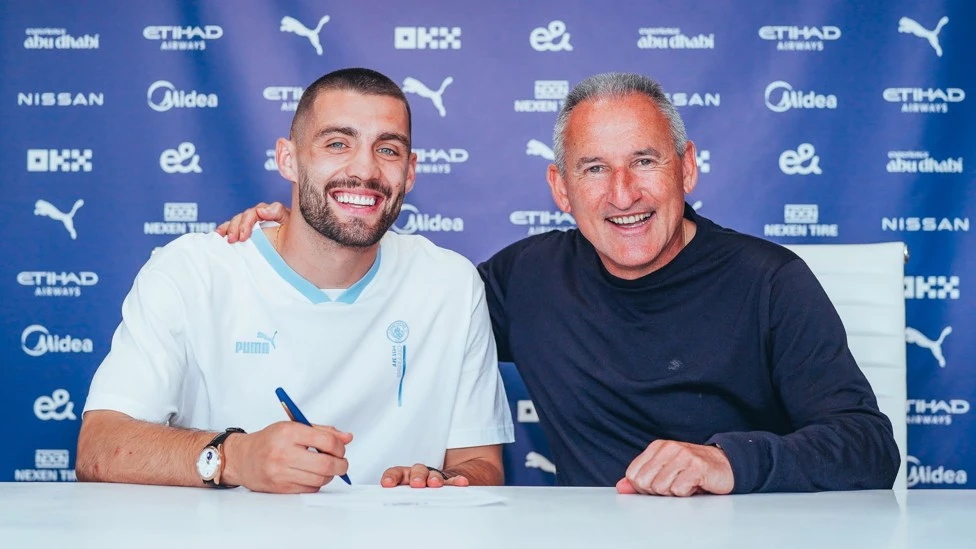 Kovacic's admiration for City stems from their awe-inspiring style of play under Pep's tutelage. Their trophy cabinet, laden with accolades, speaks volumes about their dominance, but it is their footballing prowess that truly sets them apart. For any footballer, joining this illustrious squad is nothing short of a dream come true. Kovacic acknowledges that he still has much to learn and improve upon, and he believes that under Pep's expert management, he will evolve into an even better player. The prospect of this growth fills him with anticipation and fuels his desire to contribute to the team's continued success. Resting for a few weeks before returning to Manchester to prepare for the upcoming season, Kovacic is determined to help the club maintain its position at the pinnacle of football, securing further triumphs along the way.
Director of Football, Txiki Begiristain, expressed his delight at Kovacic's arrival, recognizing the midfielder's exceptional abilities. Kovacic's versatility as a player, capable of excelling in both defensive and attacking roles, coupled with his extensive experience at top-level clubs, made him an obvious choice for City. Begiristain revealed that the club had been monitoring Kovacic closely for an extended period and was consistently impressed by his performances. The director of football warmly welcomed Kovacic, confident that his partnership with Pep and the rest of the backroom team would yield exceptional results.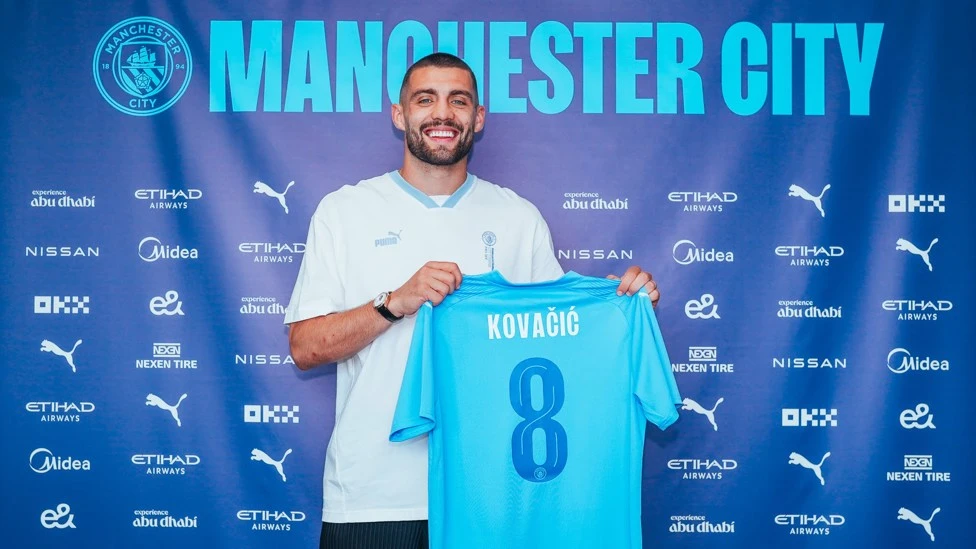 The entire Manchester City community eagerly welcomes Mateo Kovacic to the club, extending their heartfelt wishes for a successful and memorable tenure.
MATEO KOVACIC: THE EPITOME OF GRACE AND POWER
From Dinamo Zagreb to Inter, from Real Madrid to Chelsea, and now, the journey brings Mateo Kovacic to Manchester City. It is an extraordinary trajectory that has transformed him into one of the most accomplished deep-lying midfielders in the game.
When searching for a player who embodies all the stellar qualities that define a Manchester City midfielder, Kovacic effortlessly takes the spotlight. Throughout his illustrious career, the 29-year-old has consistently showcased class, unwavering consistency, and unwavering courage on the pitch.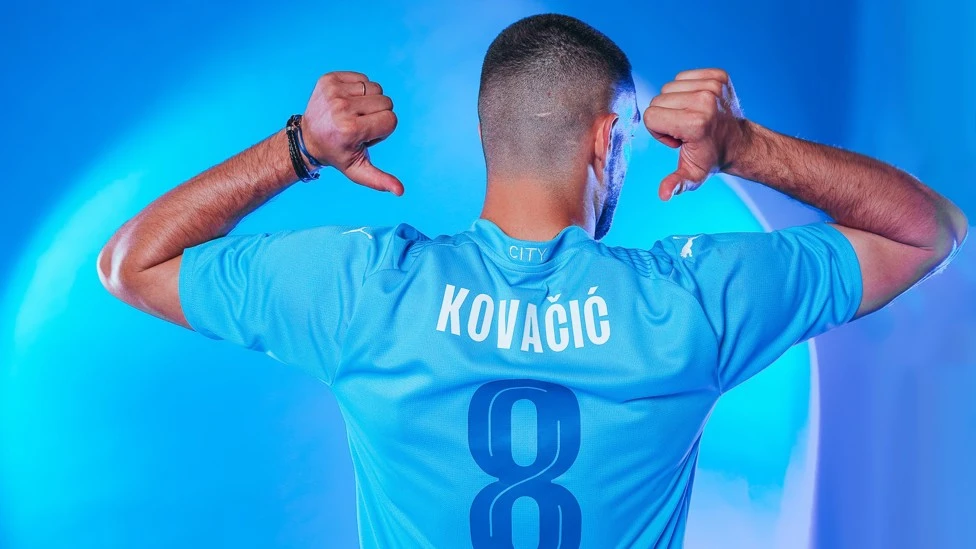 Even at the beginning of his international career, Kovacic's Croatian colleagues bestowed upon him the moniker "The Professor of Football." This title speaks to his innate reservoir of footballing intelligence, which he now brings to the Etihad.
The sheer magnitude of Kovacic's trophy collection is already the stuff of legends. Four Champions League winners' medals, a Europa League triumph, three UEFA Super Cups, three FIFA Club World Cups, two Croatian league titles, two Croatian Cups, a La Liga crown, and a Spanish Super Cup—these illustrious honors stand as a testament to his magnificent career. Yet, it is his ability to seamlessly blend artistry with tactical adaptability, a hallmark of City's playing style under Pep, that truly captivates Guardiola and his coaching team.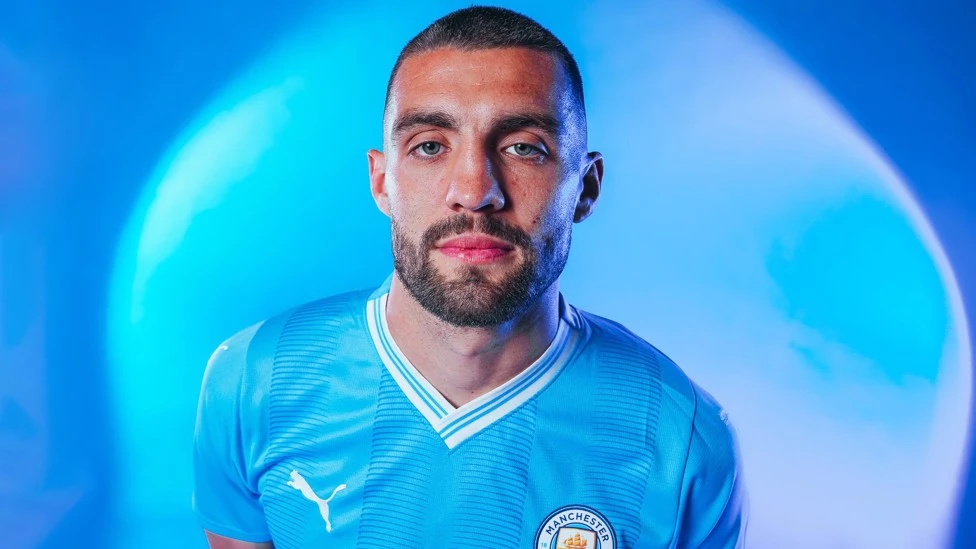 Throughout his journey, Kovacic has continuously adjusted his game to suit the needs of his team, prioritizing collective success over individual accolades. Blessed with extraordinary technical skills, impeccable close control, and dribbling finesse, Kovacic initially rose to prominence as an attacking midfield prodigy at Dinamo Zagreb in his native Croatia. Recognizing his immense talent, several leading European clubs vied for his signature from a young age. However, Kovacic's decision to stay loyal to Zagreb showcased his exceptional quality, and he became the youngest scorer in Croatian top-flight history, finding the net at a tender age of 16.
His move to Inter Milan in the winter transfer window of 2012/13 marked a new chapter in Kovacic's career, one defined by adaptability and refinement. Whether deployed wider in midfield or deeper as a playmaker, he displayed maturity, discipline, and tactical astuteness. The touch of steel he brought to his game, reminiscent of central European technicians, earned him comparisons to a raging bull charging up-field, as aptly described by former Inter boss Giovanni Trapattoni.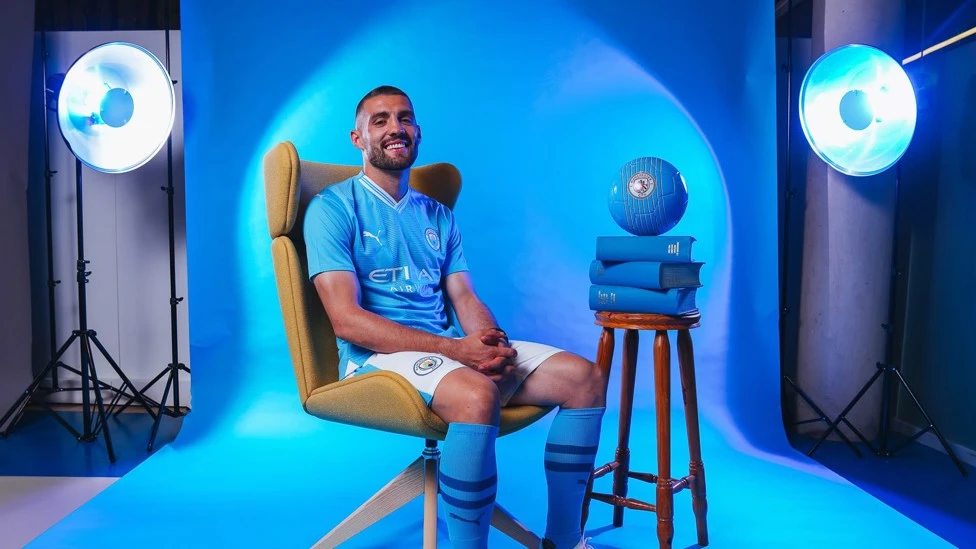 At Inter, Kovacic's talents caught the eye of none other than Roberto Mancini, the title-winning manager who had led Manchester City to glory in 2012. Mancini, appreciative of Kovacic's potential, lauded his progress and predicted that he would become a true champion. The Croatian midfielder's subsequent contract extension at Inter until 2019 signaled his integral role in the club's future. However, financial constraints forced Inter to part ways with their prized asset in the summer of 2015, and it was Real Madrid who gratefully welcomed Kovacic into their ranks.
Many players would feel overwhelmed by the prospect of playing alongside the stars of Real Madrid, but Kovacic allowed his football to speak for itself. With his astute reading of the game, exceptional athleticism, pinpoint passing, and an eye for goal, he played a vital role in Real Madrid's golden era. His time at the Bernabeu yielded three Champions League titles, two FIFA Club World Cups, two UEFA Super Cups, a La Liga triumph, and a Spanish Super Cup, further cementing his status as a top-tier midfielder.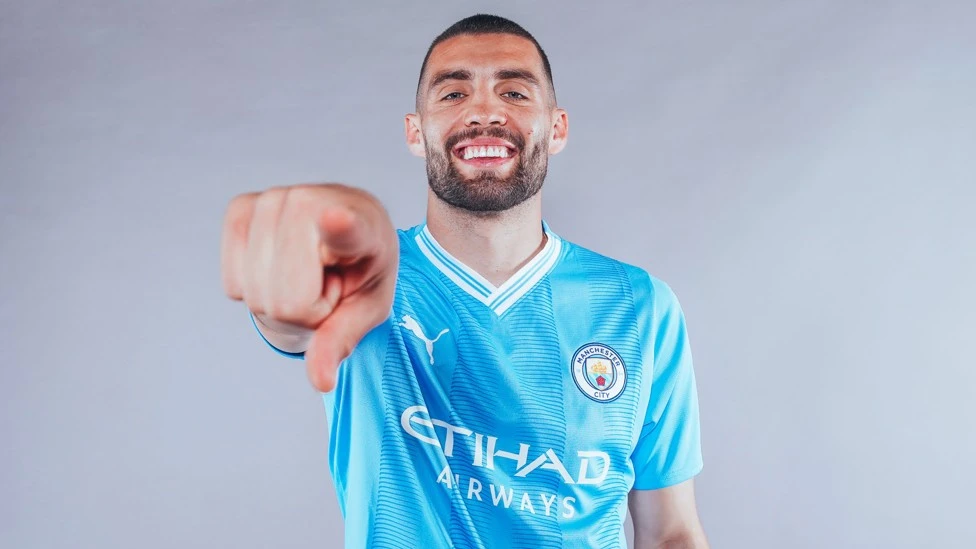 Following his impressive performance in the 2018 World Cup final with Croatia, Kovacic sought a fresh challenge. Thus, he made his way to Premier League rivals Chelsea on loan, a move that was eventually made permanent. Kovacic adapted seamlessly to the unique demands of English football, shining amidst the intense competition of the most competitive league in the world. He played a crucial part in Chelsea's triumphant Europa League campaign under Maurizio Sarri in 2019, and a year later, he was bestowed with the Chelsea Player of the Year award under Frank Lampard's stewardship. Most notably, he played a significant role in Chelsea's victory over Manchester City in the 2021 Champions League final, securing his fourth title in the prestigious competition.
With another UEFA Super Cup and FIFA Club World Cup to his name, Kovacic has endeared himself to the Chelsea faithful, earning the respect of his Premier League and international counterparts alike.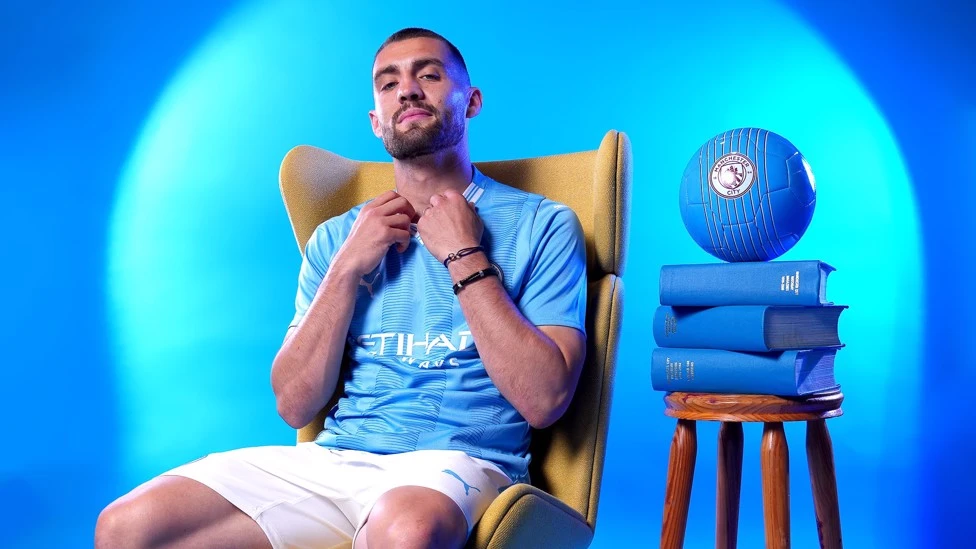 Now, a new chapter unfolds in Kovacic's already illustrious career—a chapter that promises to be defined by quality and success. The combination of Kovacic's exceptional skill set and Manchester City's footballing philosophy under Pep Guardiola is a match made in heaven. As he joins the ranks of the finest team in world football, Kovacic's journey continues to captivate football enthusiasts worldwide. The stage is set for this midfield maestro to weave his silk and steel magic at the Etihad, leaving an indelible mark on the beautiful game.
Disclaimer: The images featured in this article are the exclusive property of Manchester City Football Club. We neither claim ownership nor hold any rights to these images. They have been used purely for illustrative purposes.