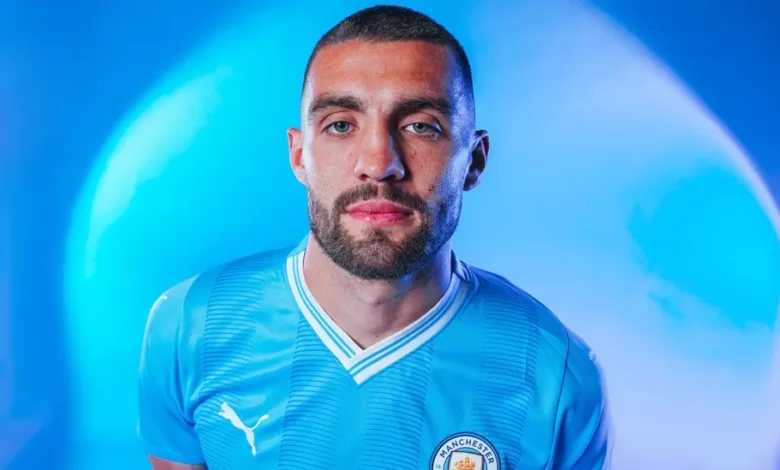 Mateo Kovacic, the esteemed Croatian midfielder and captain of the national team, is buzzing with anticipation as he embarks on his journey as a Manchester City player.
The dynamic midfielder, who has previously showcased his talents at Dinamo Zagreb, Inter Milan, Chelsea and Real Madrid, has now signed a four-year contract with the club, and he can't wait to hit the ground running.
Expressing his delight, Kovacic exclaimed, "It feels amazing! Everyone here has been incredibly welcoming, making me feel like I'm already part of the family. Joining such a prestigious club, which has achieved so much in recent years, is an exhilarating experience. I am joining the reigning Champions League and Premier League winners, surrounded by exceptional players and guided by a brilliant coach. From the moment I arrived, I sensed the magnitude of this club, and it is an absolute pleasure to be part of it. I'm thrilled to play alongside these accomplished individuals, players who have amassed a wealth of titles throughout their careers. This is an immense source of excitement for me."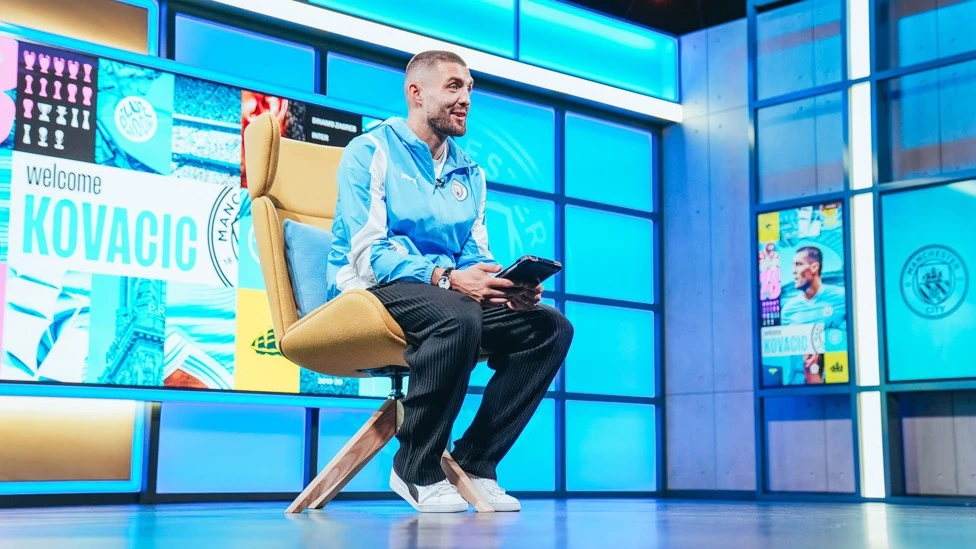 While Kovacic admits that he is unfamiliar with most of the City players personally, having only faced them while representing Chelsea and Real Madrid, he eagerly looks forward to forging strong bonds with his new teammates in the coming months. Additionally, the prospect of playing under the tutelage of Pep Guardiola, a renowned figure in football management, greatly entices the Croatian maestro.
"I came to this illustrious club with an extraordinary manager to learn and enhance my understanding of football. It was a crucial factor in my decision to join. Being here, striving to improve and learn, is an absolute honor," stated Kovacic. "Whenever I watch City play, it brings me immense joy. They are a formidable opponent, renowned for their exceptional ball skills and breathtaking style of play. Now, as a member of this team, I can't wait to develop my abilities and give my best within their unique system. There is always room for improvement, especially when you are part of an extraordinary squad that excels in ball possession. My goal is to enhance my skills, continue learning, and, undoubtedly, win trophies with City."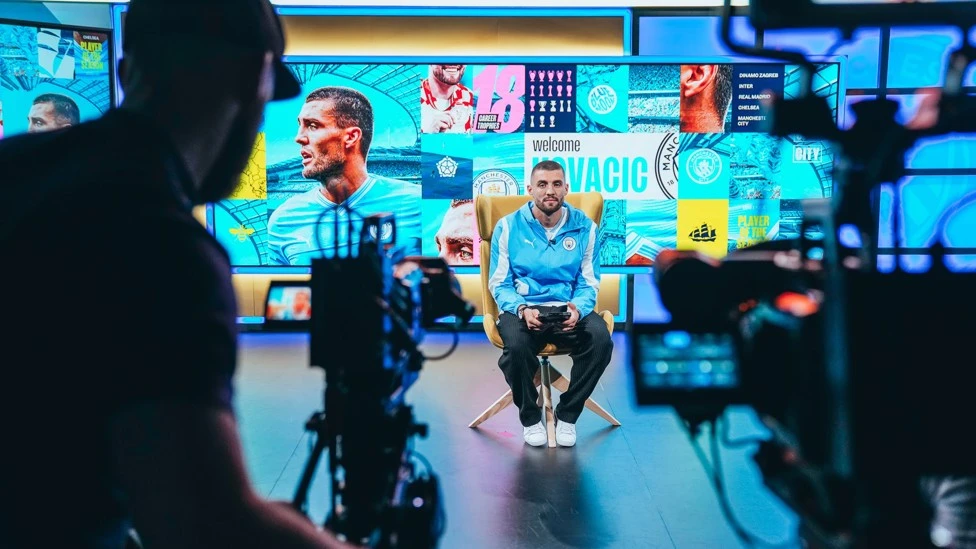 Competition for places has been a defining aspect of Manchester City's success over the past decade. Kovacic understands that under Guardiola, no starting position is guaranteed, and he relishes the challenge of competing with his talented teammates for the greater good of the team.
"It's only natural," he acknowledged. "Playing alongside these midfielders, some of the best in the world, will be a privilege. I have faced exceptional players like Rodrigo, Kevin De Bruyne, and Bernardo Silva. It's a delight to be here, having the opportunity to share the pitch with them. I feel most comfortable on the left side of midfield, but ultimately, the manager determines the position. I consider myself versatile, and I am eager to learn and enhance my skills to become a better player according to the manager's instructions."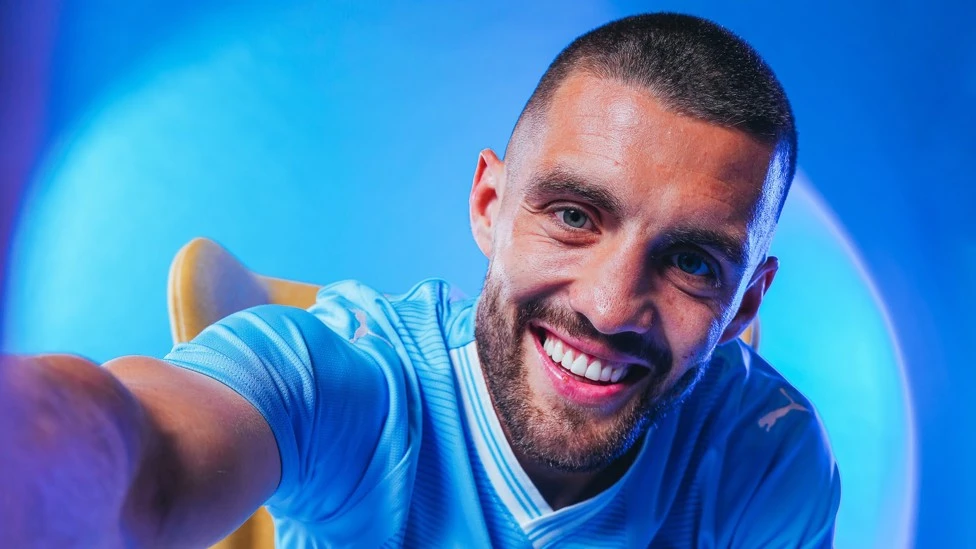 Kovacic holds Manchester City in high regard, believing them to be the premier club in Europe at present. When he learned of their interest in him, it was a tremendous validation of his abilities. The prospect of playing under the guidance of Pep Guardiola, combined with the exceptional team, left him with no doubts about his decision to join the club.
"Winning the Premier League title, which City has accomplished in an incredible manner over the years, is no easy feat. It is a trophy I aspire to win. However, for now, I want to savor this remarkable moment with my family and prepare myself for an outstanding pre-season," shared Kovacic. "This team knows how to win. They have achieved so much in recent years, and I am determined to immerse myself in their winning mentality. I am eager to commence this new challenge, to experience the thrill it brings. I want to integrate with my teammates, acquaint myself with them, maintain our winning momentum, and give my all on the field."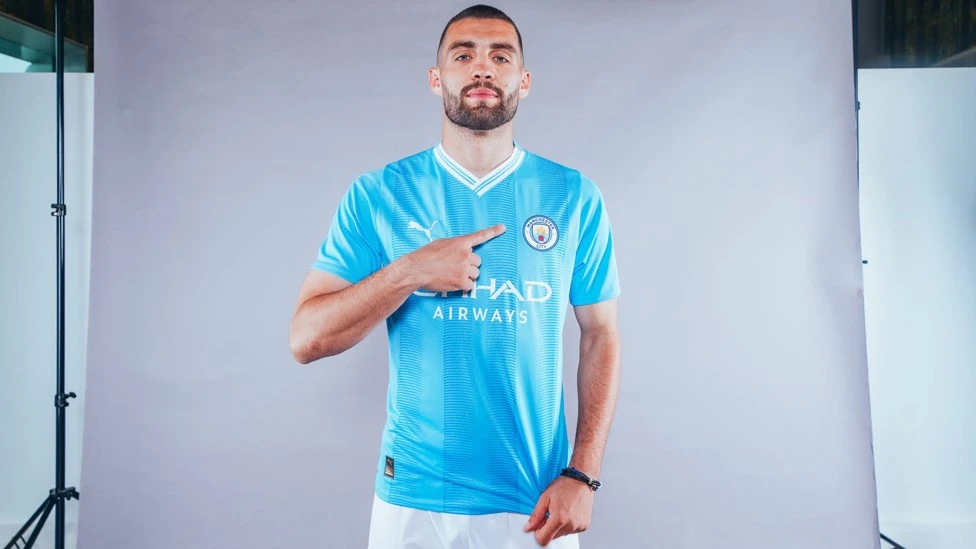 Mateo Kovacic's arrival at Manchester City is set to infuse new energy and talent into an already formidable squad. As the Croatian midfielder looks ahead to this exciting chapter of his career, fans eagerly await witnessing his contributions on the pitch, anticipating more glory for the club.
Watch Mateo Kovacic's full first interview with Manchester City via the video below.
Disclaimer: The images featured in this article are the exclusive property of Manchester City Football Club. We neither claim ownership nor hold any rights to these images. They have been used purely for illustrative purposes.