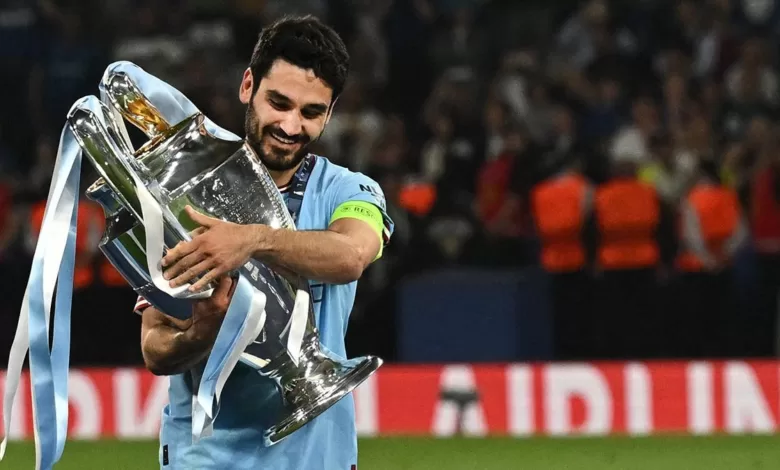 Ilkay Gundogan, the revered German midfielder, is bidding adieu to Manchester City after a remarkable seven-year tenure and is set to embark on a new journey with Barcelona.
Throughout his time at the illustrious Etihad Stadium, Gundogan played an instrumental role in shaping the most triumphant period in the club's history, amassing an impressive record of 304 appearances across all competitions and netting an impressive tally of 60 goals.
Arriving at City in July 2016 from Borussia Dortmund, Gundogan held the distinction of being Pep Guardiola's first signing as manager. His subsequent contributions proved pivotal in catapulting City to an unprecedented level of achievement, carving his niche as a linchpin in Guardiola's squad with his remarkable vision, technique, and a keen eye for scoring goals.
Marking the commencement of the 2022/23 campaign, Gundogan was bestowed with the honor of captaincy by his City peers. In his final game for the club, he led the team to a momentous triumph in the Champions League, where City emerged victorious with a resounding 1-0 victory against Inter in Istanbul earlier this month.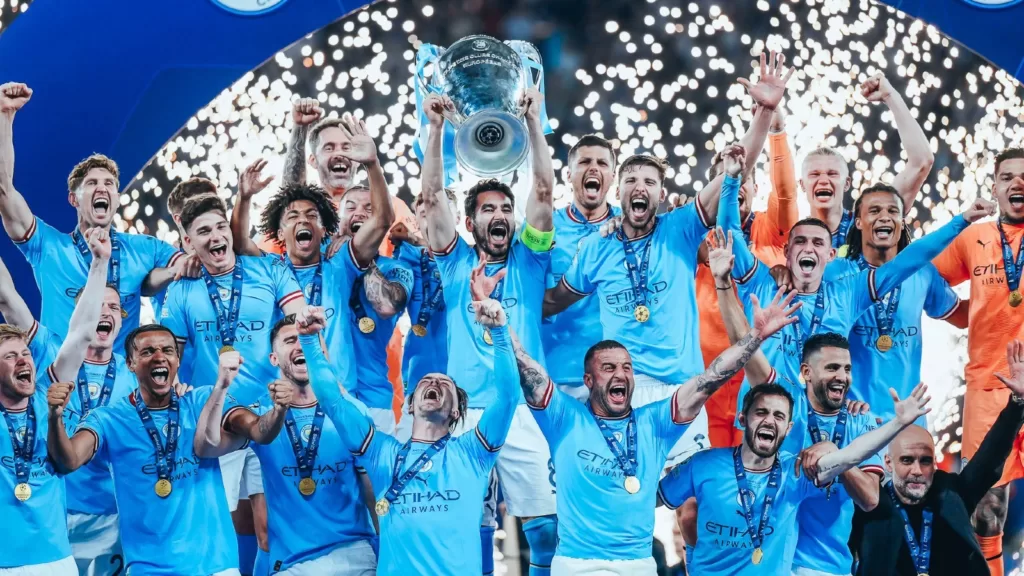 The historic win not only clinched City's maiden European crown but also secured an illustrious treble consisting of the Premier League, FA Cup, and European Cup. Ilkay Gundogan's captaincy propelled the club to a special place in the annals of football history. Over the course of his seven-year tenure, Gundogan hoisted five Premier League titles, two FA Cups, four League Cups, two Community Shields, and the illustrious Champions League trophy.
Throughout his journey, there have been countless awe-inspiring moments that stand out. In the final game of the 2021/22 Premier League season, Gundogan's dramatic late brace orchestrated a stunning comeback from a 2-0 deficit, sealing a thrilling 3-2 victory over Aston Villa and cementing the Premier League title.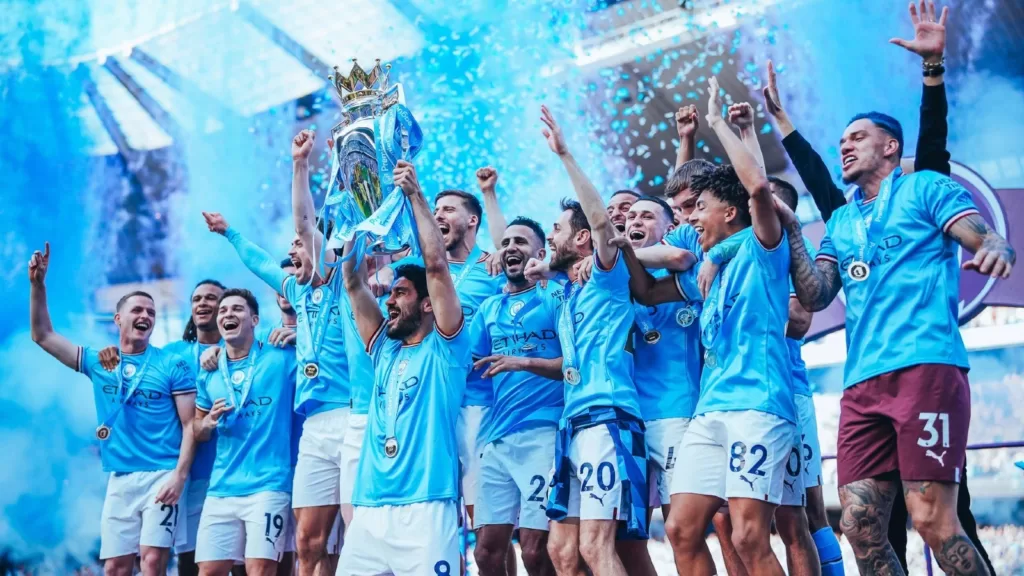 Similarly, during the 2023 FA Cup final, Ilkay showcased his brilliance once again by netting two crucial goals, propelling City to a 2-1 victory over arch-rivals Manchester United in the first-ever all-Manchester showpiece. Notably, his sensational volleyed opener within 12 seconds etched his name in history as the fastest goal ever scored in an FA Cup final. Gundogan's finest goal return of 17 strikes in the 2020/21 campaign played a pivotal role in City's triumph in both the Premier League and Carabao Cup, including a brace that emphatically sealed a 4-1 victory against Liverpool in February 2021, marking City's first league win at Anfield since 2003.
Beyond his exploits on the field, Gundogan's tenure at City was distinguished by his commitment to philanthropy, extending his support to the less fortunate in Manchester and beyond. His legacy encompasses a resounding impact both on and off the pitch.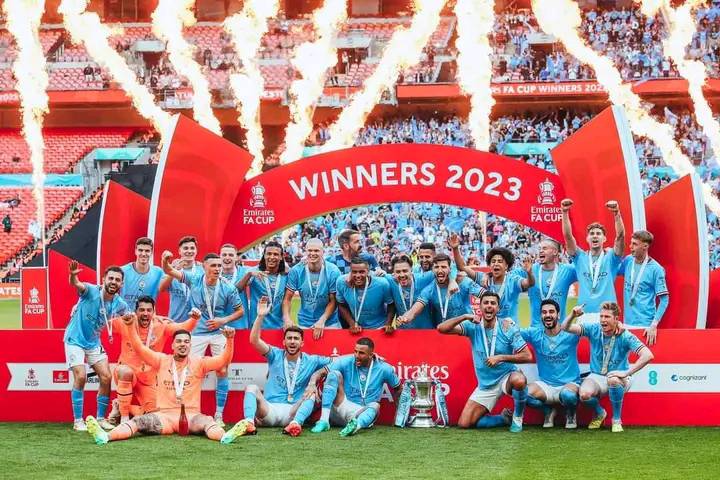 Reflecting on his time at Manchester City, Gundogan expressed his gratitude, stating, "For me, it has been an absolute privilege and pleasure to be part of Manchester City for the past seven years. Manchester has been my home, and I have felt like a part of a very special family at City."
He continued, "I have been fortunate to experience countless unforgettable moments during my time here, and being the captain for this extraordinary season has been the pinnacle of my career. First and foremost, I would like to thank Pep. The opportunity to play under and learn from him for such a long time is an experience I will forever cherish."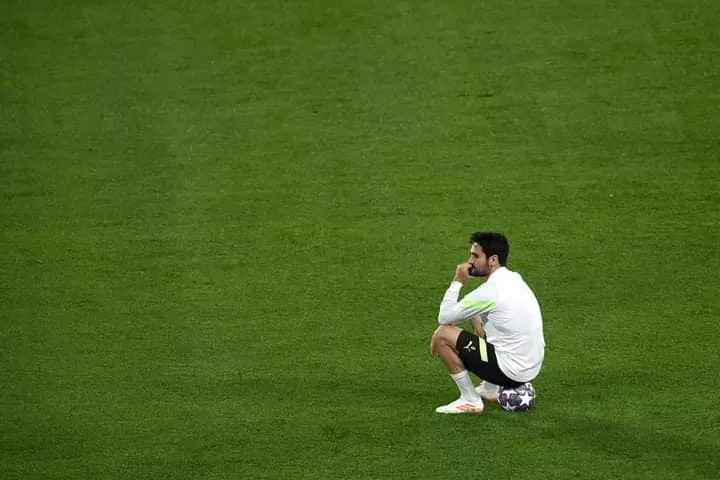 Gundogan concluded by expressing his gratitude to his teammates, past and present, who played an integral role in making his time at City extraordinary. He also extended his heartfelt appreciation to the incredible City fans, acknowledging their unwavering support. "This club has made my dreams a reality, and I will forever be grateful for this opportunity. City will always hold a special place in my heart. Once a blue, always a blue."
Txiki Begiristain, Manchester City's Director of Football, paid a resounding tribute to Gundogan's substantial contributions, saying, "Ilkay has been an exceptional servant for Manchester City, and he leaves the club on an extraordinary high after captaining us to an historic treble. His intelligence, leadership, and unwavering commitment to the club both on and off the field have been an inspiration to everyone."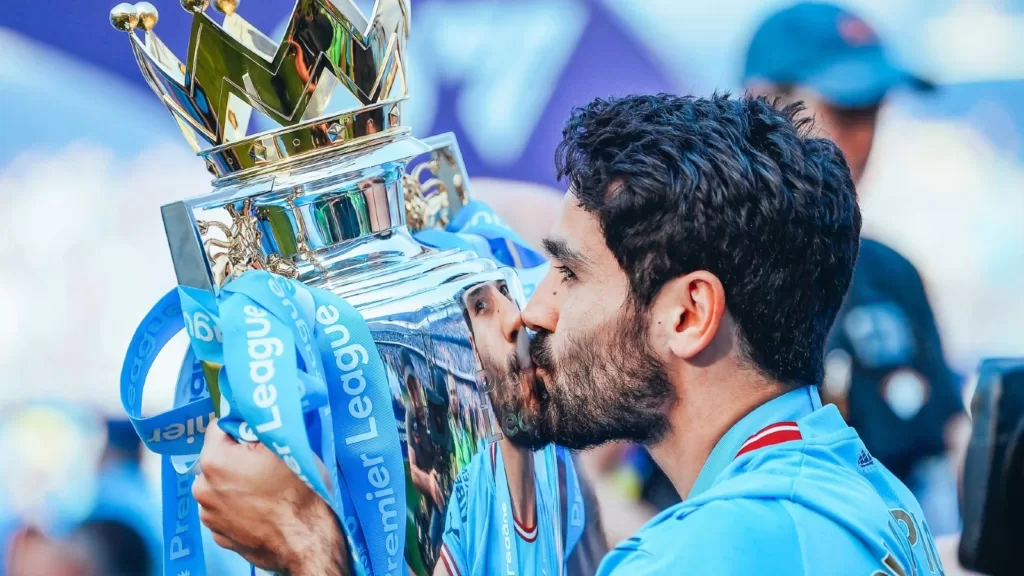 Begiristain added, "Ilkay has indelibly etched his name in the history of Manchester City, and we all wish him the best in the next chapter of his career. He departs knowing that he will always be welcomed with open arms at this football club."
The entire City News Centre fraternity wishes Ilkay Gundogan the very best of luck as he embarks on this new and exciting chapter in his illustrious career. Watch every single goal he scored for Manchester City! Screamers, team goals, freekicks, match winners, and league winners via the video below.