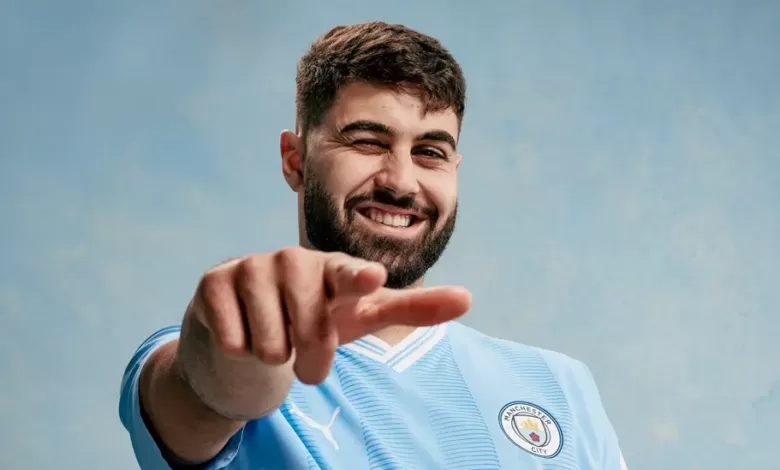 In an exhilarating move that has sent ripples of excitement through the Etihad Stadium and beyond, Manchester City has officially confirmed the signing of Josko Gvardiol from RB Leipzig on a five-year contract.
The 21-year-old Croatian defender's arrival marks the club's second signing of the summer transfer window, standing alongside compatriot Mateo Kovacic.
Gvardiol's football journey has been a testament to his remarkable talent and determination. Commencing his senior career at Dinamo Zagreb, a renowned breeding ground for Croatian football excellence, Gvardiol soared through the ranks. His contributions led to the conquest of two Croatian League titles, a Croatian Cup, and a Croatian Super Cup before his transition to RB Leipzig in Germany.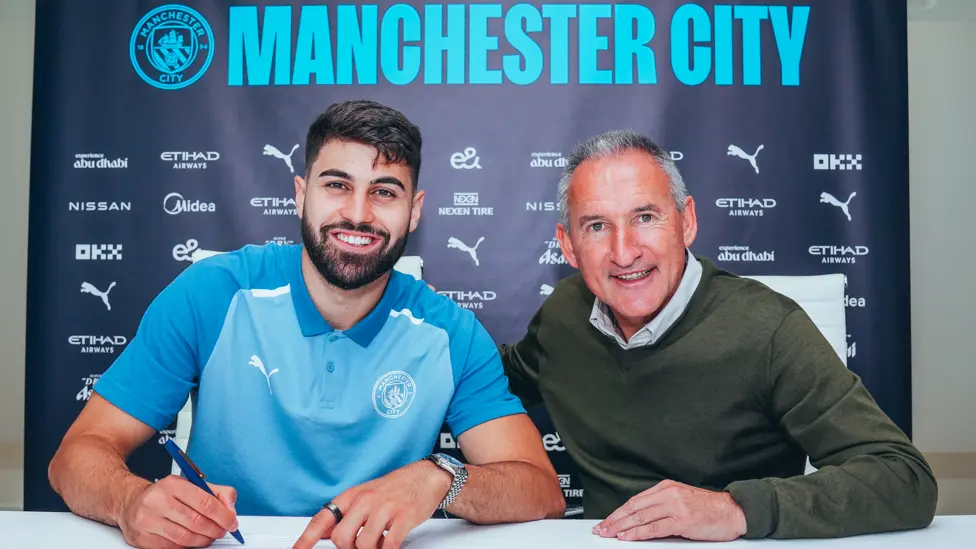 At Leipzig, Gvardiol's star continued to rise. He made 87 appearances for the Red Bulls across the 2021/22 and 2022/23 campaigns, showcasing his prowess on both ends of the pitch with five goals to his name. Notably, he played a pivotal role in securing two DFB-Pokal trophies, further solidifying his reputation as a formidable force in the defensive ranks.
On the international stage, Gvardiol has earned 21 caps for the Croatian national team, a journey that culminated in a remarkable third-place finish during the 2022 World Cup finals in Qatar. His performances demonstrated his ability to excel under pressure, contributing significantly to his nation's impressive tournament run.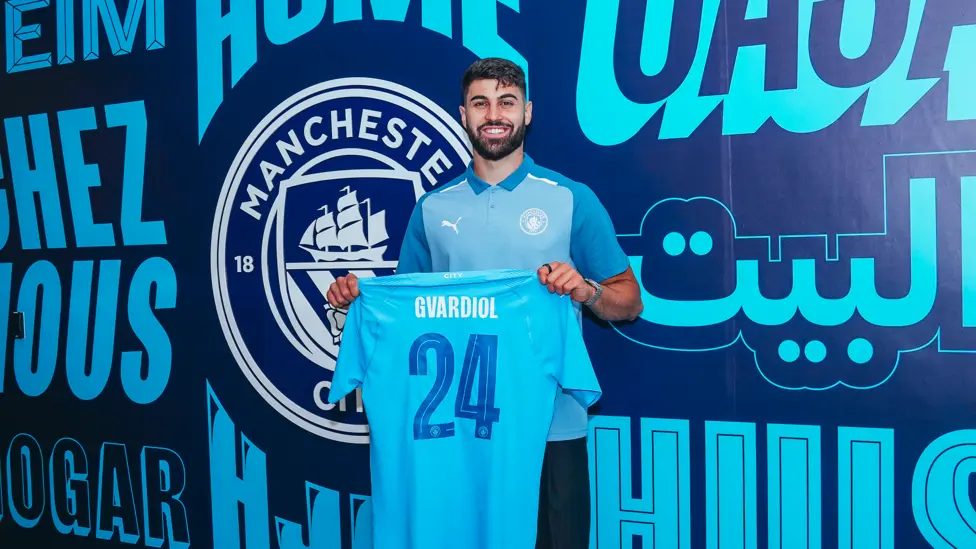 With his eyes set on the Premier League, Gvardiol expressed his enthusiasm for joining Manchester City and working under the guidance of Manager Pep Guardiola. "I have always dreamed of one day playing in England and to be doing so now with Manchester City – after the season they have just had – is a real honour for me," Gvardiol stated. He expressed his admiration for the team's quality and the opportunity to learn and grow under Guardiola's tutelage.
Director of Football Txiki Begiristain also shared his excitement about Gvardiol's arrival, emphasizing the player's multifaceted skill set and potential for growth within City's ranks. "Josko has so many qualities – everything you want in a centre-half. He is fast, competitive, combative, strong in the air, impressive in possession of the ball, with strong self-belief and a good character. He is left-footed, too, which offers us good options at the back," said Begiristain.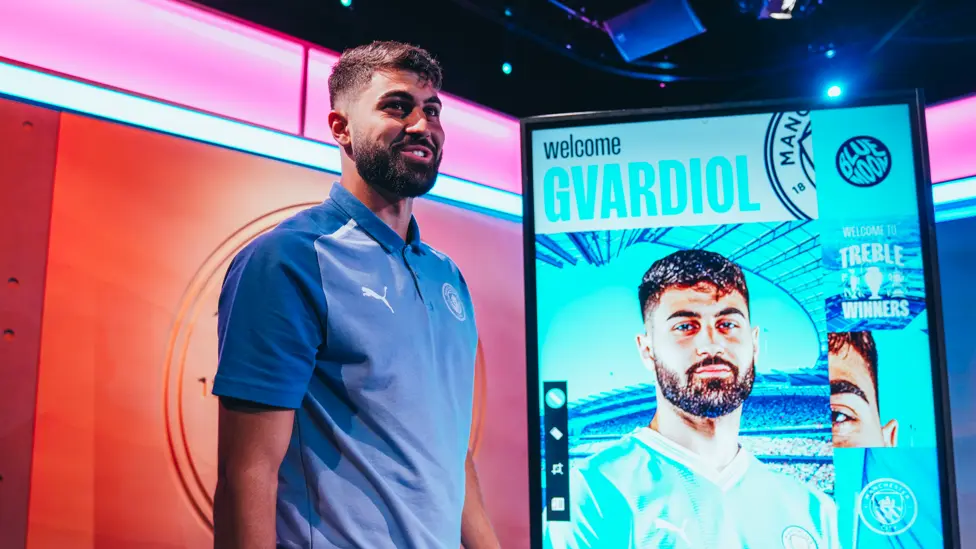 Gvardiol's versatility and tactical acumen have been evident through his performances. His ability to contribute both defensively and offensively, combined with his prowess in set-piece situations, adds depth to Manchester City's defensive arsenal.
As City fans eagerly anticipate Gvardiol's Premier League debut, his past encounters with the club have only served to highlight his potential to shine on the grand stage. Notably, he displayed his mettle against Manchester City while playing for RB Leipzig in UEFA Champions League matches, demonstrating his resilience and skill against top-tier competition.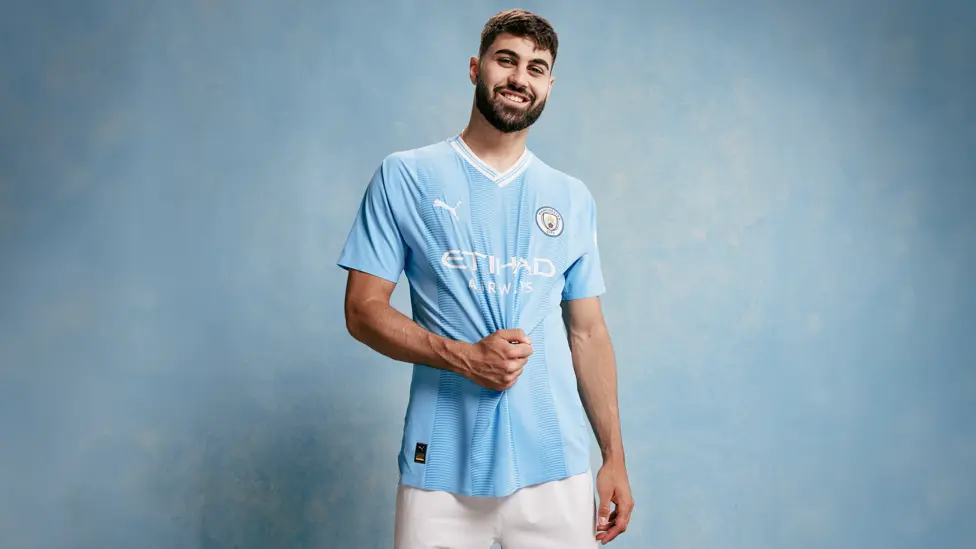 Gvardiol's journey from Dinamo Zagreb to Leipzig to Manchester City is a testament to his rapid progress and his potential to become a pivotal figure in the club's defensive endeavors. As he steps onto the pitch with the sky-blue jersey, he carries with him the hopes and aspirations of City fans, eager to witness the young Croatian defender make his mark on the Premier League stage.
With his combination of physicality, technical finesse, and tactical intelligence, Gvardiol stands as a prime example of the type of player that thrives under Guardiola's guidance. As he embarks on this exciting new chapter, Gvardiol's presence promises to enrich Manchester City's defensive prowess and contribute to the pursuit of further glory in the 2023/24 season and beyond.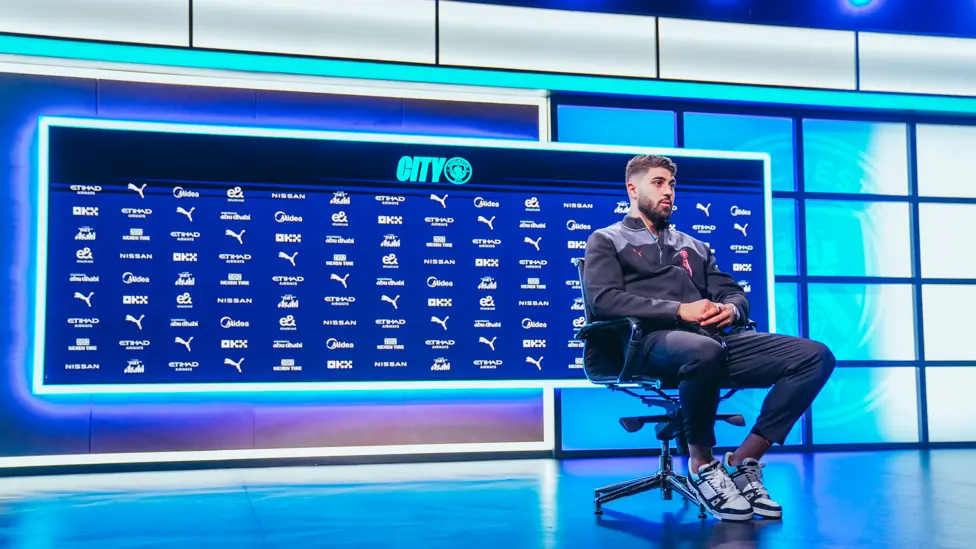 City News Centre extends a warm welcome to Josko Gvardiol and wishes him a successful and impactful journey with Manchester City. Stay tuned for more updates and insights as Gvardiol's Premier League odyssey unfolds, bringing new dimensions to the club's storied history.