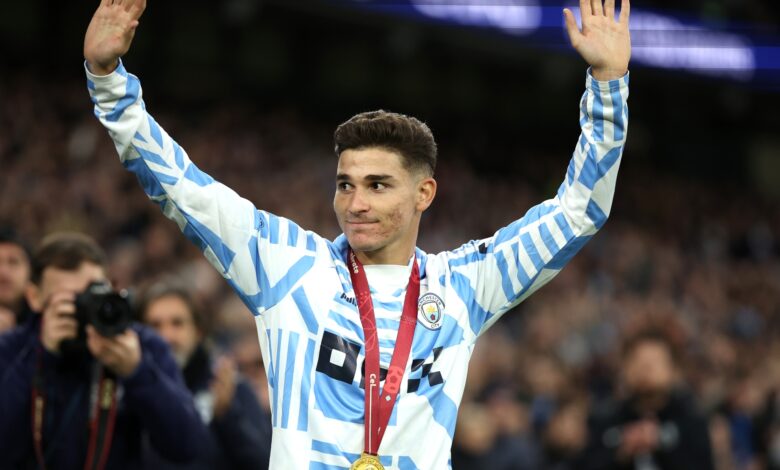 From World Cup Glory to Domestic Dominance: Julián Álvarez on Mental Strength and Adaptation
With the transfer window closed and the league schedule in full swing, the excitement of the World Cup may seem like a distant memory for players who represented their countries on the biggest stage. But how do they refocus and gear up for the second half of a busy season that only seems to be getting busier each year?
Enter Manchester City striker and World Cup winner, Julián Álvarez, a player who has mastered the art of adaptation. "It's all about being prepared for changes and adapting as best as you can," says the 23-year-old Argentine sensation.
Álvarez has adapted with ease, dazzling audiences with his performance at River Plate, earning him a call from Pep Guardiola, before a loan back to Los Millonarios resulted in 11 goals in 17 games and a return to Manchester City. And if that wasn't enough, he was part of the Argentine squad that brought home the World Cup after 36 years, helping Messi secure his place as the greatest of all time (G.O.A.T).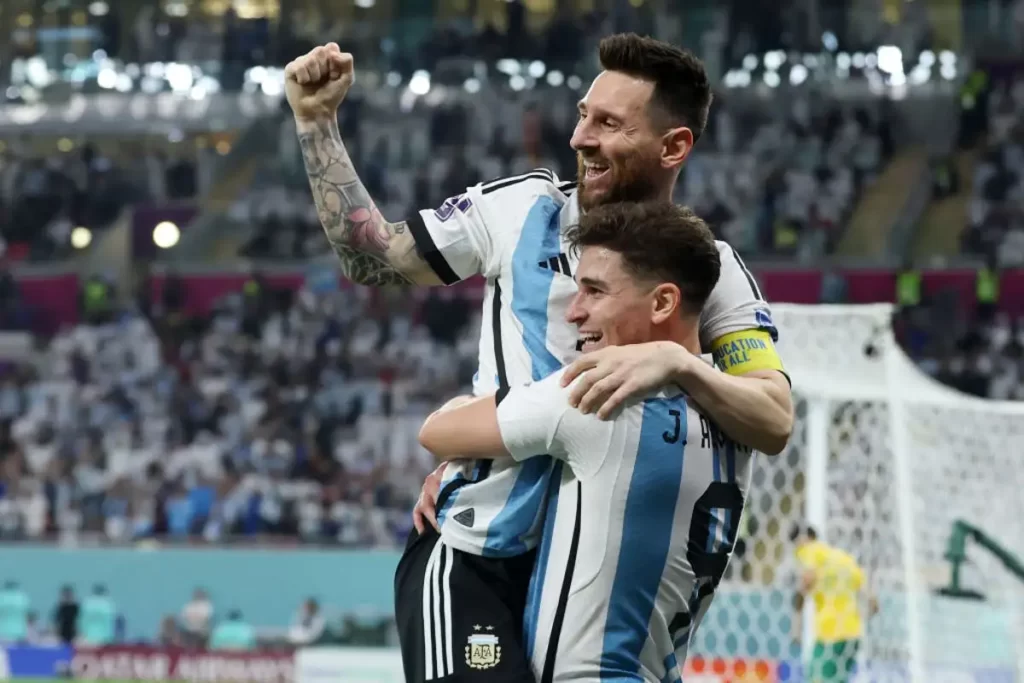 Now, the focus is on catching up to a resurgent Arsenal. While Álvarez has a clear goal in mind, "winning every competition we're in," there is a long road ahead, requiring all members of Guardiola's star-studded lineup to perform at their best.
At the launch of the new Adidas Speedportal football boots, Álvarez shared his thoughts on how he handles the demands of the game. From his experience at the World Cup to the challenges of adapting to new environments, he offers valuable insights into the mindset of a champion.
"The World Cup was a dream come true and had been a long time in the making," says Álvarez. "Playing alongside legends like Messi and Di María helped me become a better player and achieve great things with the team."
From the ups and downs of the season to the demands of training with both club and country, Álvarez highlights the importance of mental strength and adaptability. He also sheds light on Guardiola's rotation system, "I was surprised by the amount of rotation at Manchester City, but it keeps you on your toes, ready to perform whenever your time comes."
So, there you have it, the secret to success from a World Cup winner, Julián Álvarez – be prepared, adapt, and have mental strength. Let's see if his approach can help Manchester City reach their goals this season.
Watch some of the best bits of Julián Álvarez's start to life at Manchester City via the video below.