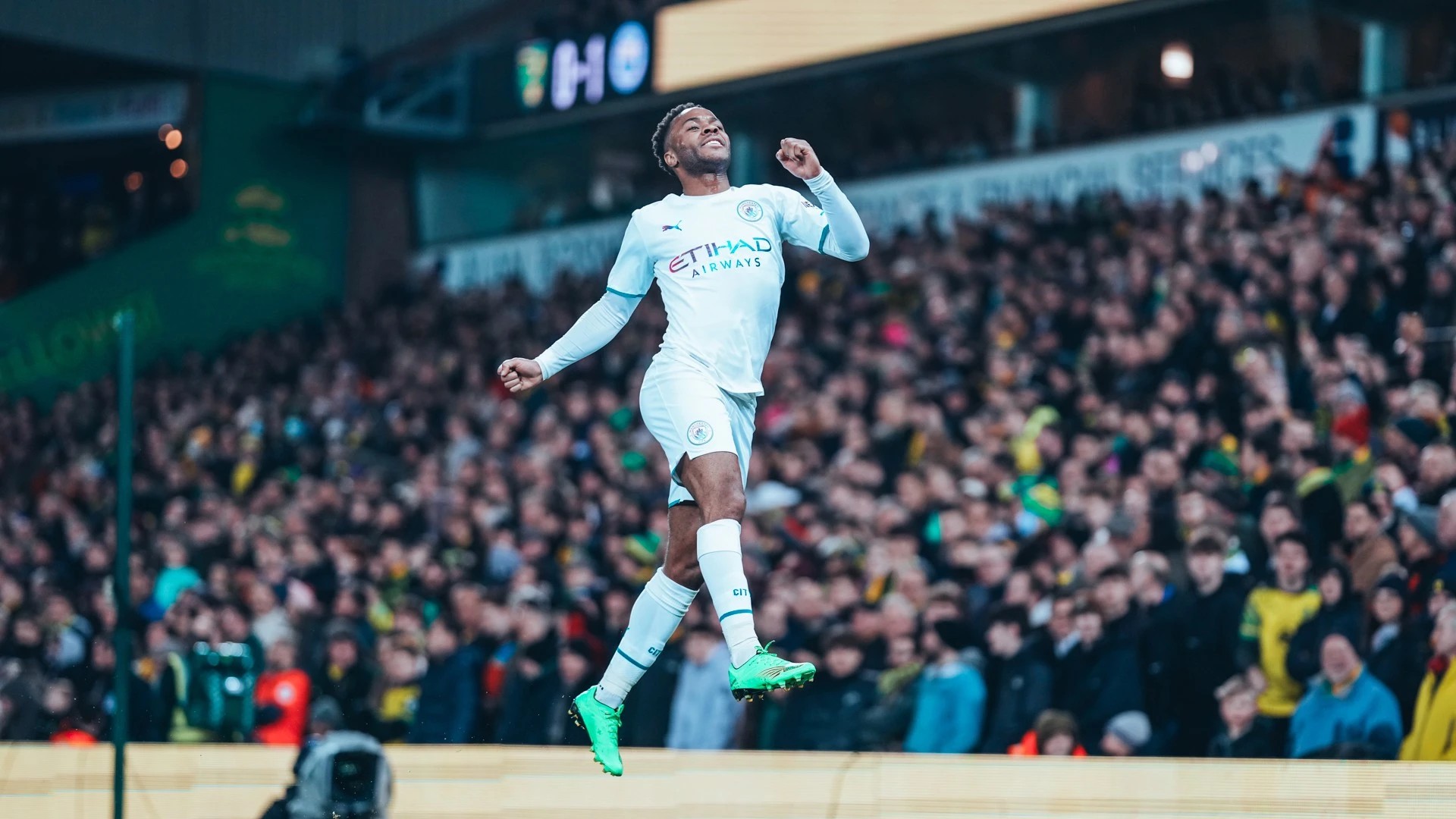 In a scintillating Manchester City victory over Norwich City at Carrow Road in a premier league clash, Raheem Sterling brought his A-game and bagged a hat-trick to surpass Chelsea legend – Didier Drogba's premier league goals tally.
Raheem Sterling has now recorded 106 goals and 52 assists in 311 English Premier League appearances while Didier Drogba had 104 goals and 55 assists in 254 appearances in the same league.
The City winger or attacker is slowly picking up his form as he bags his seventh career hat-trick and further tries to return to his level best. Speaking in a post-match interview, he talked about taking one game at a time to secure the title lead;
"We said last week, we go one step at a time, we knew to keep chipping away at it.
It's football, you're going to get chances, you have to keep going and getting in the right areas, keep shooting and the goals will come", Raheem Sterling said.
"Consistency and the mindset to keep wanting to do better and win. Not to rest on our laurels and that's the only way we will get better. To be a top team it's every three days. That's the challenge for us – to win every three days", he added.
We anticipate more brilliant performances from Raheem Sterling as we ace towards possibly winning another English Premier League title and push on to winning the UEFA Champions League.