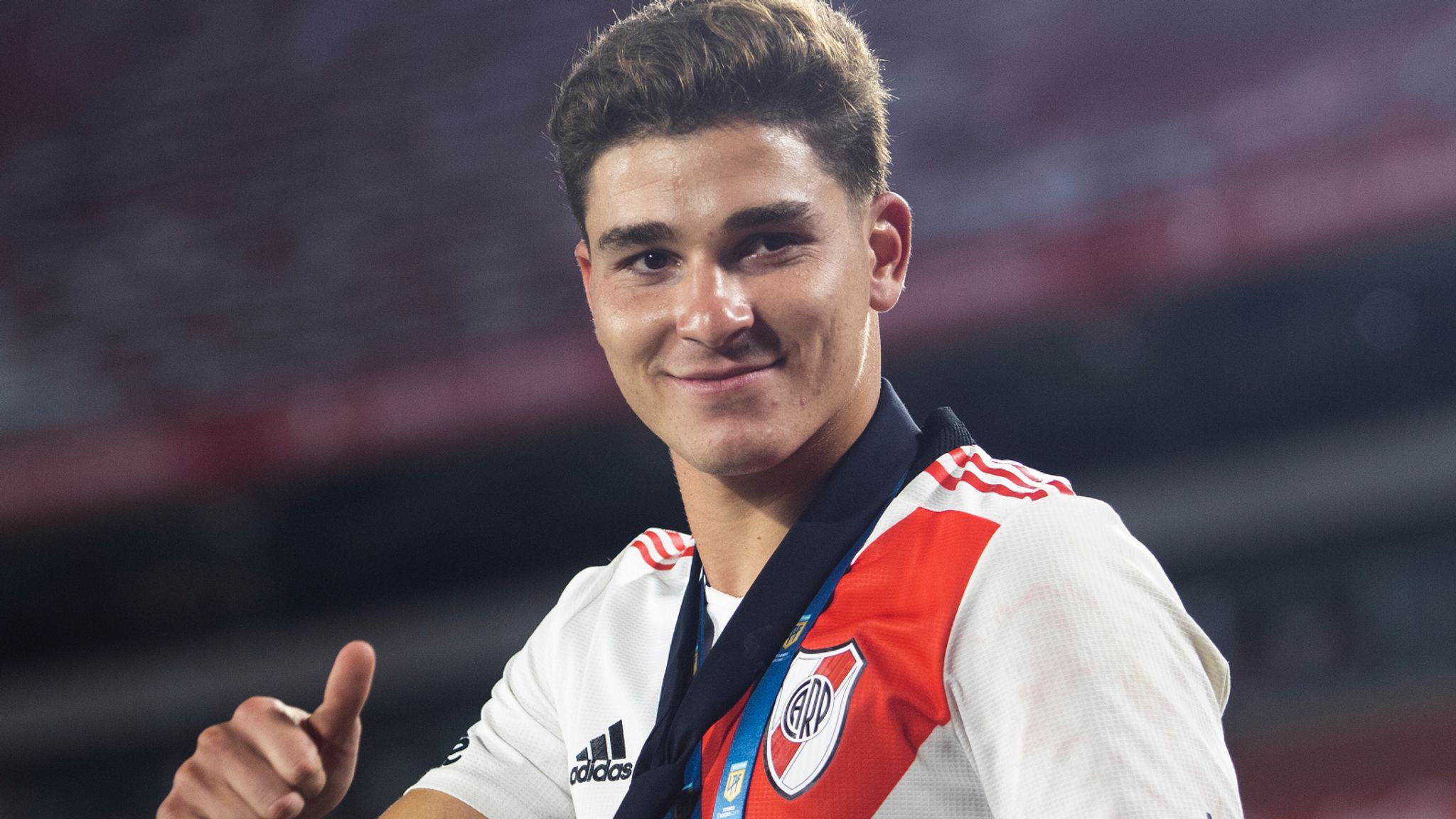 Manchester City have completed the signing of Julián Álvarez from River Plate. The Argentine young star who has turned 22 years today will only join City in July, 2022 as he will remain on loan with River Plate from now to the mentioned month.
Julián Álvarez has emerged as one of the best young strikers in Argentina currently. The move to City is a sure starter to polishing his potential. He made his senior international debut in a world cup qualifying game against Chile, in June, last year. He came on as a substitute, having replaced Ángel Di María with an hour elapsed. He was also part of the Argentina squad that recently won the Copa América.
Currently, he has registered 36 goals and 25 assists in 96 appearances for River Plate. His club level trophies also include the Primera División (Argentina league title) as he helped solidify the title race lead with a goal in a 4 – 0 win against Racing in November, last year. He is also capable of playing in multiple attacking or forward roles which signifies his diversity and adaptability.
Growth and improvement is the only direction for the young star. But will he become the next Sergio Kun Aguero? 🤔
Happy birthday Julián Álvarez and welcome to Manchester City.