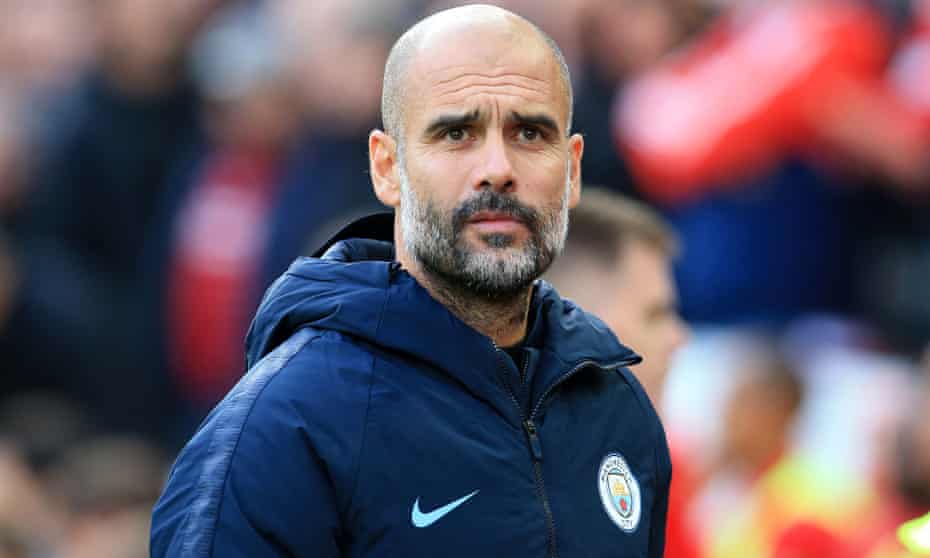 Pep Guardiola faced the media ahead of Manchester City's FA Cup trip to Peterborough, who are struggling in the Championship.
Manchester City could make a number of changes when they face Championship strugglers Peterborough in the FA Cup.
Pep Guardiola offered an update on the state of the City squad, with Zack Steffen and Cole Palmer the only absentees for the win at Everton. Both players would have fancied their chances of playing in this cup clash having featured earlier in the competition, so Guardiola may offer an update on their conditions.
Jack Grealish and Gabriel Jesus returned to the squad at Everton and could play to build their fitness back up, while Kyle Walker and Oleksandr Zinchenko may be recalled after sitting on the bench at Goodison Park.
Ukraine international Zinchenko was visibly moved by the reception given to him by City and Everton fans given the distressing invasion of his homeland, and Guardiola confirmed he would play against Peterborough.
Follow below for every word from Guardiola's press conference.
Full story: Guardiola admits Everton should have had penalty
Pep Guardiola says that Rodri's handball against Everton should have been a penalty, if the officials decided there was no offside in the build-up.
The Toffees have submitted a complaint to the Premier League about the VAR decision not to either over-turn referee Paul Tierney's on-field decision not to give a spot-kick, or at least ask him to view the pitchside monitor to review his decision. Rodri was chasing back into his box when the ball bounced up and struck him on the upper arm, and Everton players, staff and fans were incensed that he was penalised.
Guardiola said after the game that he thought it had not been given as the VAR Chris Kavanagh spotted an offside against Richarlison just before the incident. But the Premier League later clarified that there was no offside, and that Kavanagh had decided there was not enough clear evidence that the ball had struck Rodri above the level of the armpit, which is the border for handball.
Everton boss Frank Lampard was furious, saying his three-year-old daughter could see it was a penalty, and said that the decision was either incompetent or something worse.
Guardiola was asked at today's press conference ahead of the FA Cup what he thought, having had chance to watch it again.
Why has Bernardo been moved more forward?
The last two games I play with Gundogan and Kevin who normally play in this position. I want to use him wide but Raheem playing a good level and Riyad as well. I have to settle sometimes and figure out where are spaces and increase players close to the box and create lots of problems. Gabby and Jack were injured so I decided there for Bernardo. I said to him when you are in the middle and struggle to find the ball you can drop to the sides, right, left, smell the feeling, to try to become involved with the ball. Sometimes with Iwobi, Doucoure, Allan they close the gaps inside it's not because Bernardo was bad.

Bernardo role change
Bernardo is so important, he likes to play inside but we struggled a bit to find him in the positions in the middle, we find he's more outside to come inside. It depends on the opponent, normally they try to close gaps inside so isn't easy to find these players in the position. A key player for us for many many reasons, for the work ethic, can play six roles upfront – holding midfielder, position wingers, false nine, on both sides. Alternative we can use him during a game is massively important.
Sometimes I need him in the positions where we think he can make a boost for us. He's a typical no.10 behind the striker. The last two games against Tottenham and Everton they close the gaps behind, not easy to find. Most difficult part of the game, most difficult player is the striker because there are no spaces. When we make good build up we can find him without a problem.
Zinchenko – could he play?
Yeah [he'll figure]. I think it will be good for him to play and show the reason why he's here. A magnificent player to play football.
Mood in the camp?
Is one game, lose the next and momentum is over. We judge results about momentum, it's not about this. First half we struggled to be quick, second half was much better, we concede almost nothing in the second half. Goodison Park always difficult for City, it was not exceptional the celebrations because we knew how diffiicult it would be and a good example of what we will face the last 11 games in the Premier League. We will suffer, struggle and we are able to face it.
Facing lower league opposition
One game, it's a final, they're not in the best position in the Championship. A game in their stadium. With their conditions. We have to adapt tomorrow. We will prepare well today, tomorrow to get to the quarter finals.
POST CREDITS: Manchester Evening News