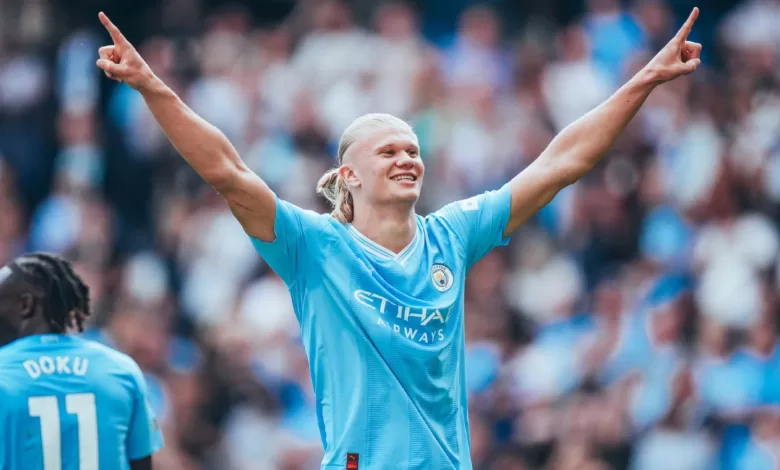 Erling Haaland, Manchester City's prolific striker, shared his thoughts after a spectacular performance that saw him score a hat-trick in City's 5-1 victory over Fulham.
Haaland, known for his goal-scoring prowess, discussed various aspects of the game and his anticipation for the season ahead.
Reflecting on the match, Haaland acknowledged the somewhat sluggish start but emphasized the strong finish that secured the win. He told PLP, "It started a bit sloppy but we ended in a good way. Important win, we go into the international break having won four in four. Good start to the season."
Haaland's focus on the team's performance and the importance of the victory highlighted his commitment to Manchester City's success.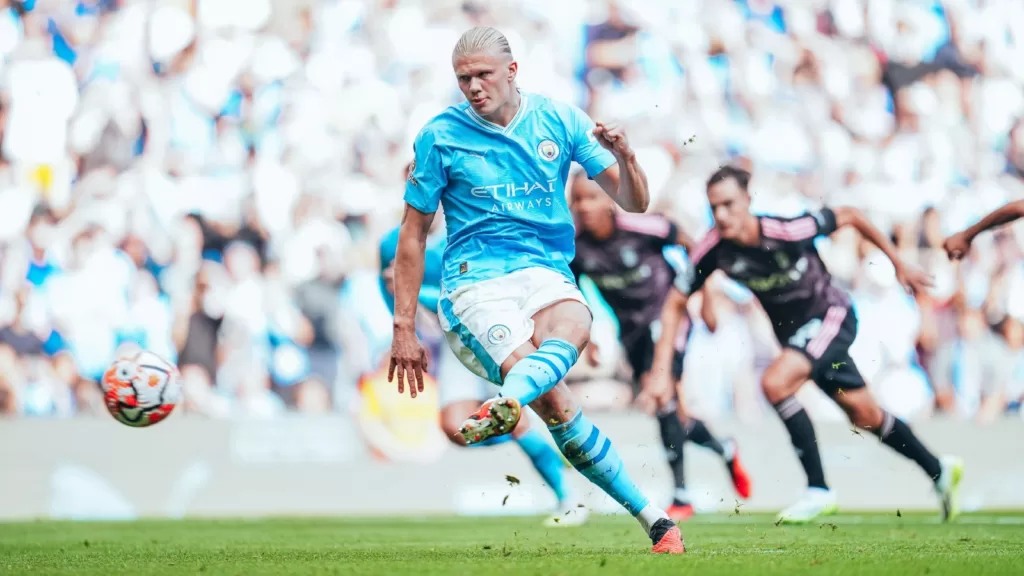 Regarding his remarkable hat-trick, Haaland displayed his trademark confidence, stating, "I'm back. No problem for me. I am always hungry. It's a new season and I am ready for it." His hunger for goals and determination to make an impact were evident throughout the match, as he consistently found the back of the net.
Haaland also touched upon the absence of manager Pep Guardiola, who was not present for the game. He responded to a question about Guardiola by saying, "Good question. I think he misses us, we also miss him sometimes too. So we look forward to having him back."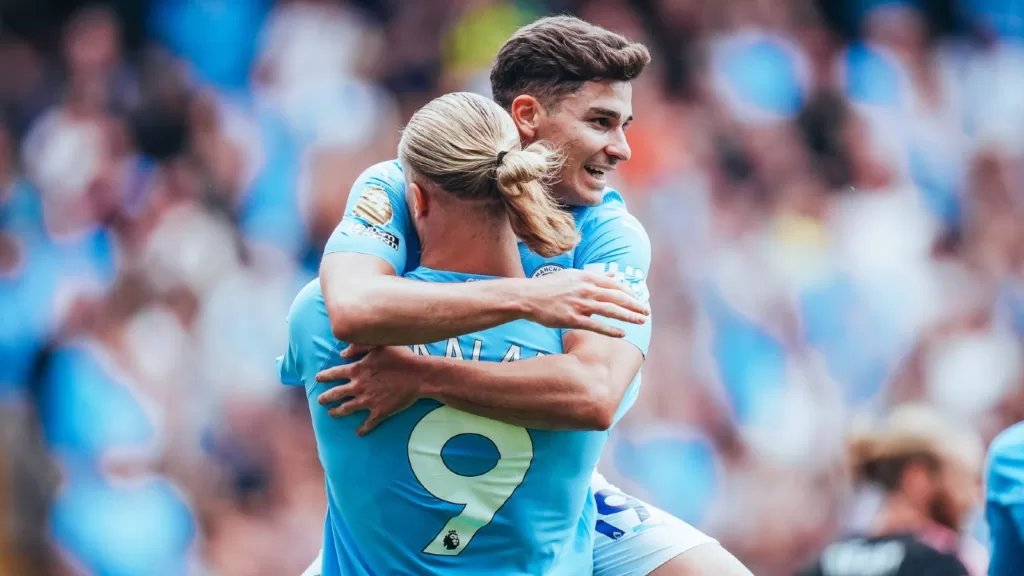 Haaland's comment not only showcased the mutual respect between the team and their manager but also hinted at the anticipation of Guardiola's return to the touchline.
With Haaland's exceptional performance and unwavering dedication, Manchester City heads into the international break with a perfect record, setting a strong foundation for the challenges that lie ahead in the new season.