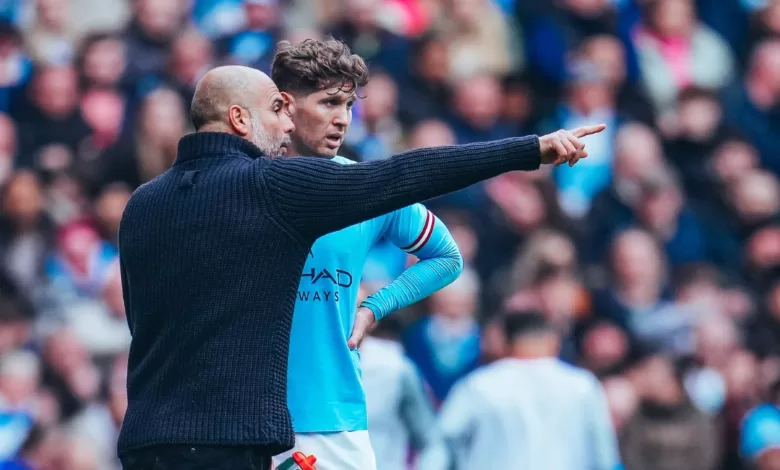 Pep Guardiola was left delighted with his team's performance following their 4-1 win against Liverpool at the Etihad Stadium.
Speaking after the game, the City boss described the display as almost perfect, stating that his team played well from the first minute to the 93rd against their biggest rival in the last few seasons. "We always struggle to find a way to play against the transitions they have. All of them were really good," Guardiola said.
Guardiola also spoke about the outstanding performance of midfielder Jack Grealish, saying that the team is satisfied with his contributions.
"All this season he has been playing really well. Aston Villa fans know this Jack. He thinks I am part of that and I can be here. We are so satisfied for his performance. I like the standing ovation from our fans. He really deserved it," Guardiola said.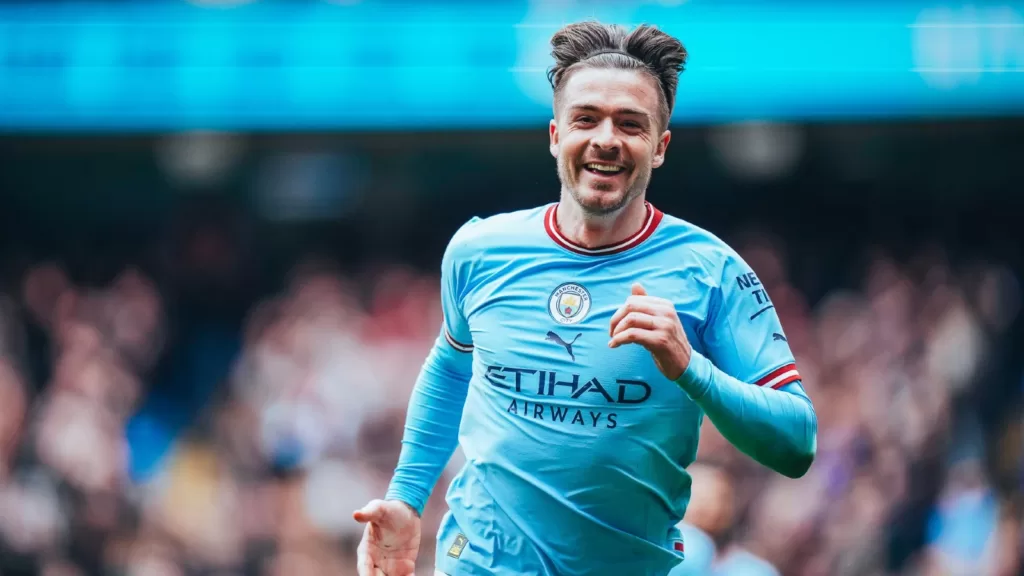 The City boss also praised defender John Stones for his contribution to the team's success, saying that Stones has helped the team understand the process.
"It's not easy for him. I thought when I arrived that he has the quality to play there. It is different to see the game in front of you. To play there and be surrounded is not really easy. A lot may be difficult but alongside Rodri he helped us to understand the process," Guardiola said.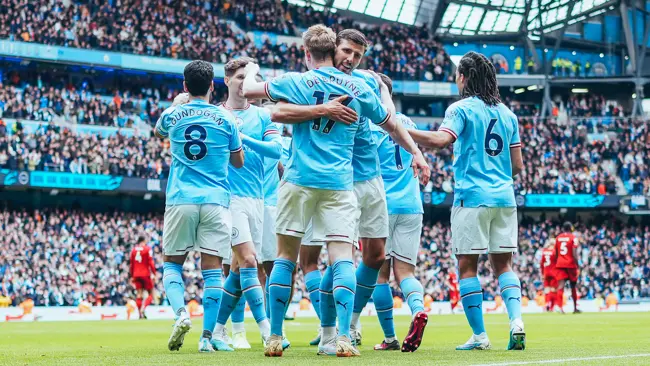 The win against Liverpool was a significant one for Guardiola, as it marked his 100th Premier League home win in just 128 games at the Etihad. Guardiola has led City to score 360 goals and concede just 102 in that time, securing four Premier League titles in just six seasons.
In addition to praising his team's performance, Guardiola also spoke highly of Julian Alvarez, who was instrumental in City's victory. "Julian. Nothing changed. Tactics is players. Erling is something special. Julian is something special too. The vision in that second one to know Riyad is there. He was involved in the first three goals. He was so clever. He played with the World Cup champions. If you are not good, you cannot play in the world champion team. Thank you so much to the club and Txiki. He is a young player. Of course, he played a really good game," he said.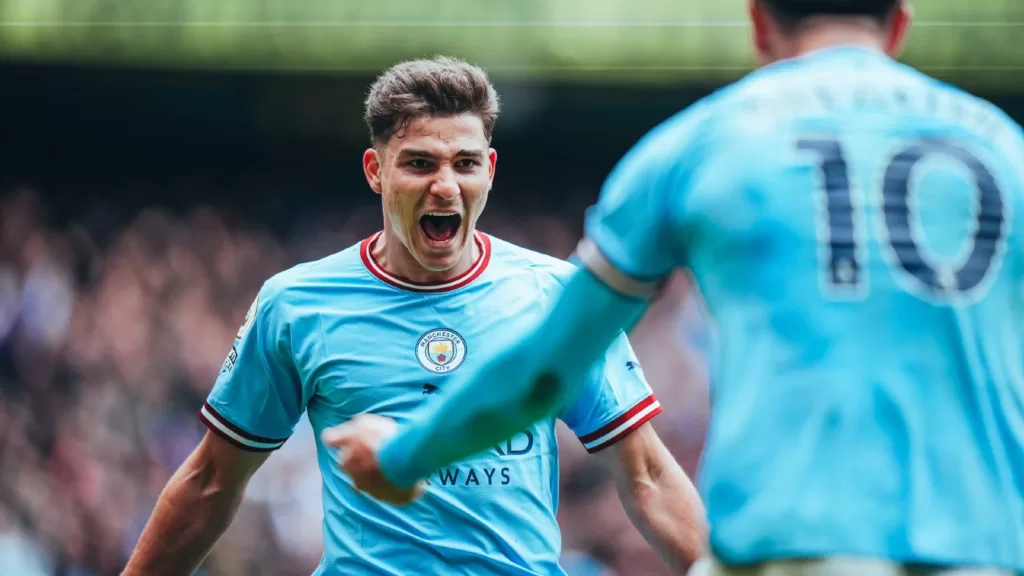 With the win, City now sits just behind league leaders Arsenal, maintaining pressure with 10 matches to go. As the packed month of fixtures across three competitions begins, City is in the best form of the season, and Guardiola's confidence in his team's ability is clear.