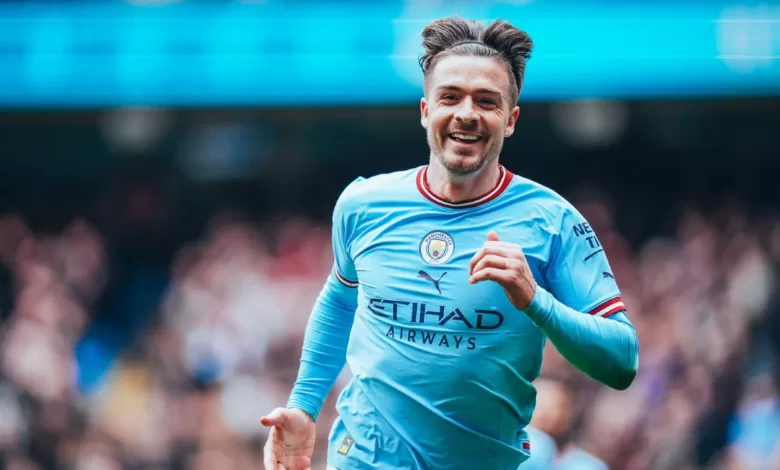 Jack Grealish's Post-Match Reaction: 'Scoring and Getting the Assist is Perfect'
After securing a stunning victory against Liverpool with a 4-1 win at the Etihad Stadium, Manchester City's star midfielder, Jack Grealish, expressed his love for football, playing, and training. Grealish, who was named Man of the Match after his inspirational contributions helped turn the game around, was delighted to score a goal and provide an assist in the game.
"I love it, man. I love football, I love playing, I love training. When it's going like this, there's nothing better. I'm playing with confidence, I feel fit. Scoring and getting the assist is perfect," Grealish said.
Grealish also spoke about the team's strategy going into the game against Liverpool. "We knew it would be a tough game playing against Liverpool. The first game after the break is always difficult. We wanted to start this last period of the season right," he said.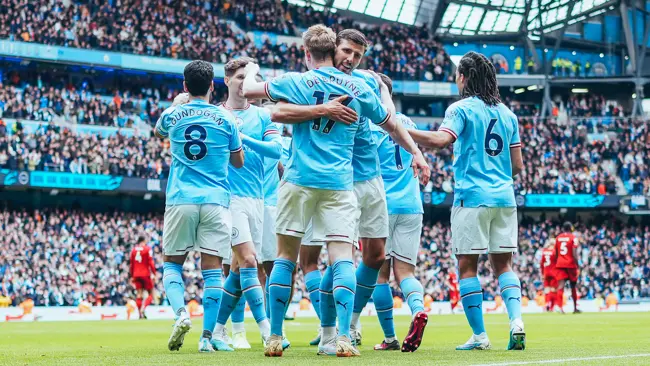 City's response to going down 1-0 early in the game was commendable, and Grealish praised the team's performance. "I thought we started the game well, and Liverpool are so dangerous with the players they have up front. So we went one goal down, then you fear the worst and think it'll be a tough game to get back into. But I thought we responded brilliantly. I thought we were excellent, especially in the second half," Grealish said.
With City now in the best form of the season, Grealish's outstanding performance has only added to the team's confidence as they gear up for a packed month of fixtures across three competitions. And with the Premier League title still up for grabs, Grealish's enthusiasm and determination will be crucial for City's success.