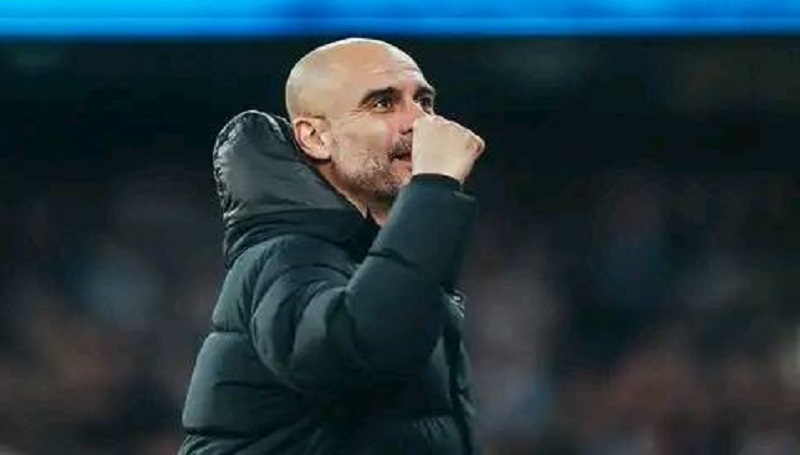 Pep Guardiola heaped praise on his players after Manchester City cruised to a 4-1 victory over Manchester United.
The Catalan was particularly impressed with the way in which his side seized control of the second half, to turn what was an even contest in the opening 45 minutes into a one-sided affair.
City led 2-1 at the break thanks to a brace from Man of the Match Kevin De Bruyne but outclassed our local rivals in the second period when Riyad Mahrez was on target twice to wrap up a comfortable win.
Riyad Mahrez: The First Half Was Good, We Were More Patient
Guardiola admitted the hosts could have performed better in the first half, but was delighted with how his team bypassed United's pressing game with a display he felt delivered everything he wants to see from his team.
We let them run a lot in the first half, but we made an excellent performance," he said at his post-match press conference. I am so demanding but I know my limits and I know the players' limits and, [in the] second half, in all terms, the display was everything. I am the biggest critic of my team, but we played good in the second half.

We felt from the first minute of the second half, we had the game in hand. Today the best thing we did, especially in the second half, was playing with the rhythm we have to play. When they decided to jump, we found players in the pockets. Today we did that really, really well.
De Bruyne and Mahrez grabbed the headlines at the Etihad Stadium, but Guardiola was impressed with Phil Foden's efforts.
KDB: We Played Very Differently, I Can't Explain Why We Always Win
The Academy graduate was once again deployed as a false nine in the centre of City's front three and went close on several occasions, including a header which looped onto the top of the crossbar.
Guardiola felt the 21-year-old was a little rushed in his attacking play, but hailed the way he set the tone for the rest of his team with his tireless pressing from the front.
The most important position in football is the striker," the boss added. He was surrounded by players. You don't have time, you have to be so good. In that position you have to find him at the right moment.

He was a little impatient. He needed to take one second more, but the way he fought and ran and pressed, it is addictive for the players behind. We can stay high and the second half was a perfect example of that.
POST CREDITS: John Edwards – Man City