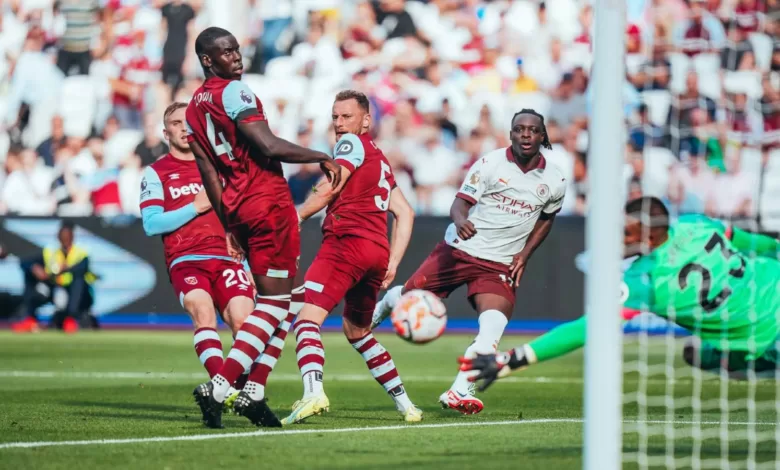 In a thrilling encounter, Manchester City overcame West Ham United 3-1 to maintain their perfect record in the Premier League, with goals courtesy of Jeremy Doku, Bernardo Silva, and Erling Haaland.
Despite a halftime deficit, Pep Guardiola's side demonstrated resilience and attacking prowess.
City dominated from the start, launching multiple attempts on goal within the first six minutes, only to be thwarted by Alphonse Areola's heroics and resolute defending by West Ham. A succession of shots, including a header from Rodrigo and follow-up attempts, was miraculously kept out. Later, new recruits Doku and Josko Gvardiol combined to create an opportunity for Haaland, but the Norwegian couldn't find the target.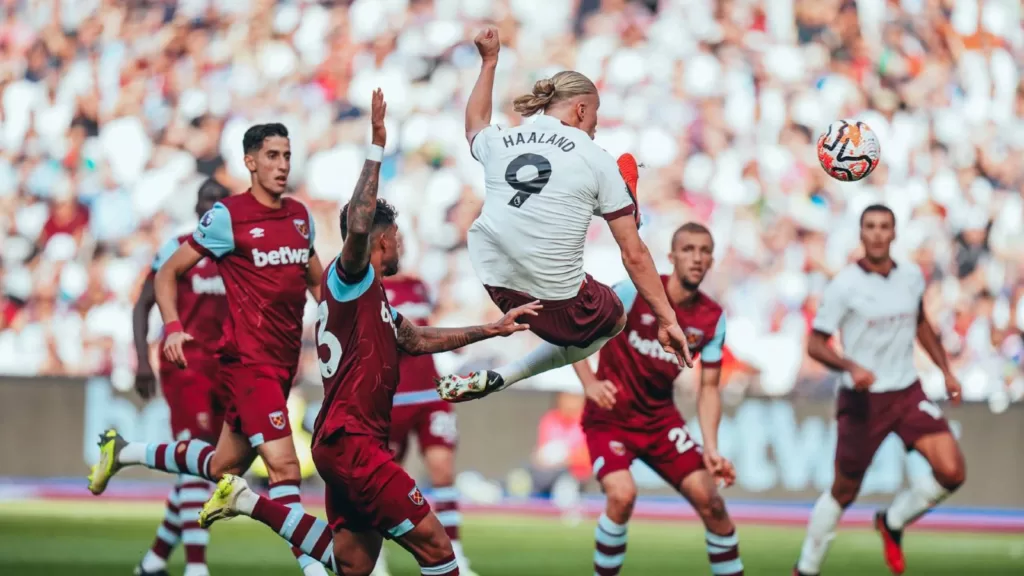 West Ham posed a threat from set pieces, with James Ward-Prowse delivering expert crosses. However, it was Ward-Prowse himself who found the net, escaping his marker to head home after a swift counter-attack initiated by Soucek.
Despite conceding, City continued to dominate possession and craft opportunities. Phil Foden came close with a deflected shot, and Areola denied Rodrigo's effort. Doku provided another golden chance, delivering a low cross to Haaland, whose shot was cleared off the line.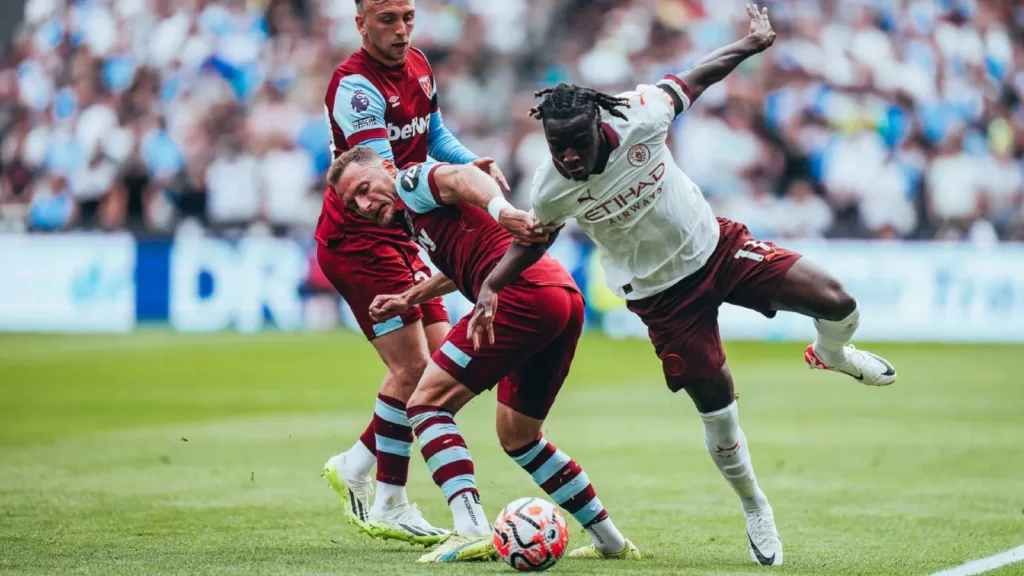 City's frustration in the first half was short-lived, as Doku swiftly equalized with a brilliant solo goal at the beginning of the second half. Foden and Alvarez also came close, hitting the post and forcing saves from Areola, respectively.
West Ham remained a formidable opponent, with Ederson making crucial saves to keep them at bay. Matheus Nunes made his debut and contributed to the winning goal, with Alvarez scooping a pass over the defense for Bernardo to loop home. Haaland sealed the victory with a powerful strike after a fine assist from Bernardo.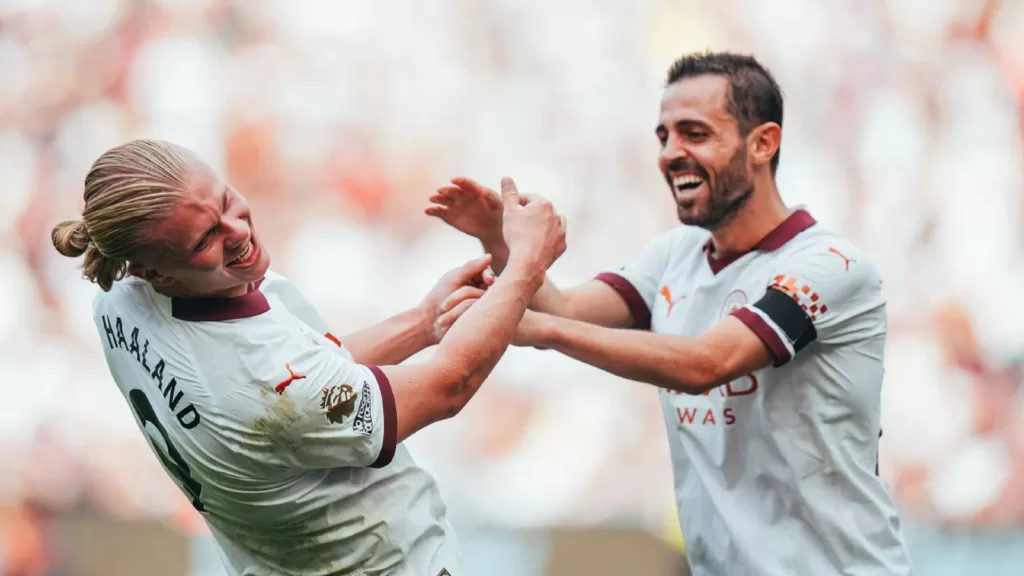 Manchester City's thrilling 3-1 victory over West Ham United showcased their determination, attacking prowess, and ability to overcome adversity. With goals from Doku, Bernardo, and Haaland, City continued their perfect start to the Premier League season and sent a strong message to their competitors. The resilience displayed by Pep Guardiola's side bodes well for their future campaigns.