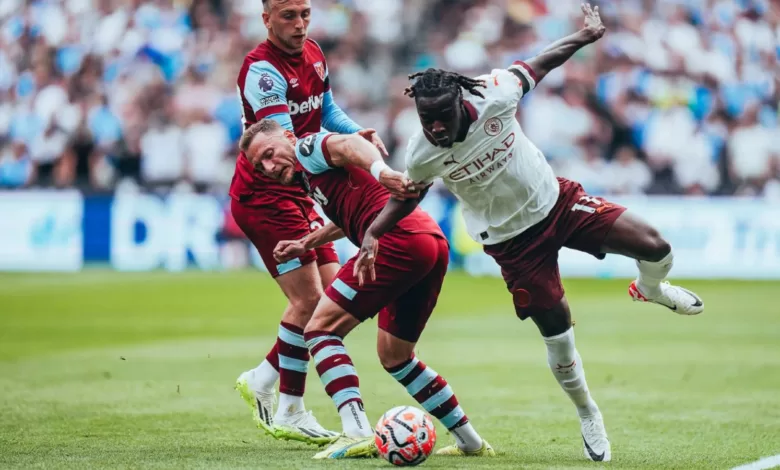 Jeremy Doku, the rising star of Manchester City, shared his thoughts in a post-match interview following his outstanding performance against West Ham United.
Doku's contributions were pivotal in City's thrilling 3-1 victory, and he spoke candidly about the game, his first goal for the club, his battle with Vladimir Coufal, and the influence of manager Pep Guardiola.
Reacting Well to Adversity
Doku began by highlighting Manchester City's resilience in the face of adversity during the game. He noted the team's perseverance, stating, "I think we reacted very well. We had a lot of chances in the first-half without scoring but we kept on going." Despite a frustrating first half where numerous opportunities went begging, City remained undeterred. Doku acknowledged his own disappointment after West Ham's goal, which came off an unfortunate touch from him. However, he emphasized the team's ability to bounce back, saying, "We reacted well and kept on playing, and after that, we scored three goals and had a good game."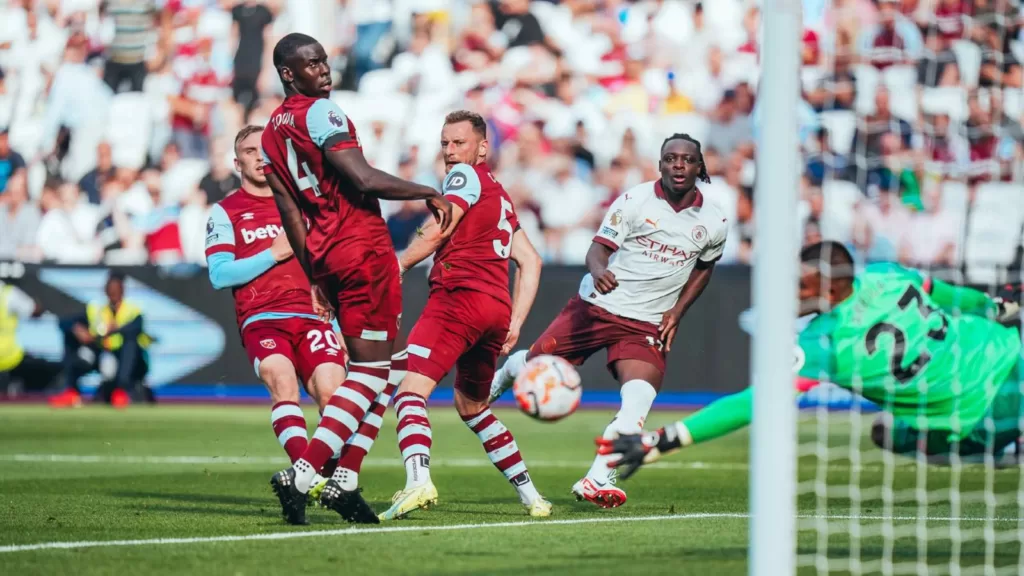 The Significance of His First City Goal
Discussing his first goal for Manchester City, Doku expressed how much it meant to him, especially given the context of the game. He explained, "(It meant) a lot, especially after their goal because it came off me." Doku's determination to make amends for his earlier mistake was evident, and he added, "I wanted to do something back, something good, and I helped the team which I'm glad about." This goal not only showcased his individual talent but also his commitment to the team's success.
Enjoying the Battle with Vladimir Coufal
Doku had an intriguing battle with West Ham's Vladimir Coufal during the match. He spoke positively about this matchup, saying, "I enjoyed it, I had a lot of 1 v 1's." It was evident that Doku relished the challenge posed by Coufal. He also revealed a strategic element, explaining, "The manager said to try this to bring a lot of players to me and it worked." Doku's ability to draw defenders to him created space for his teammates and contributed to City's attacking prowess.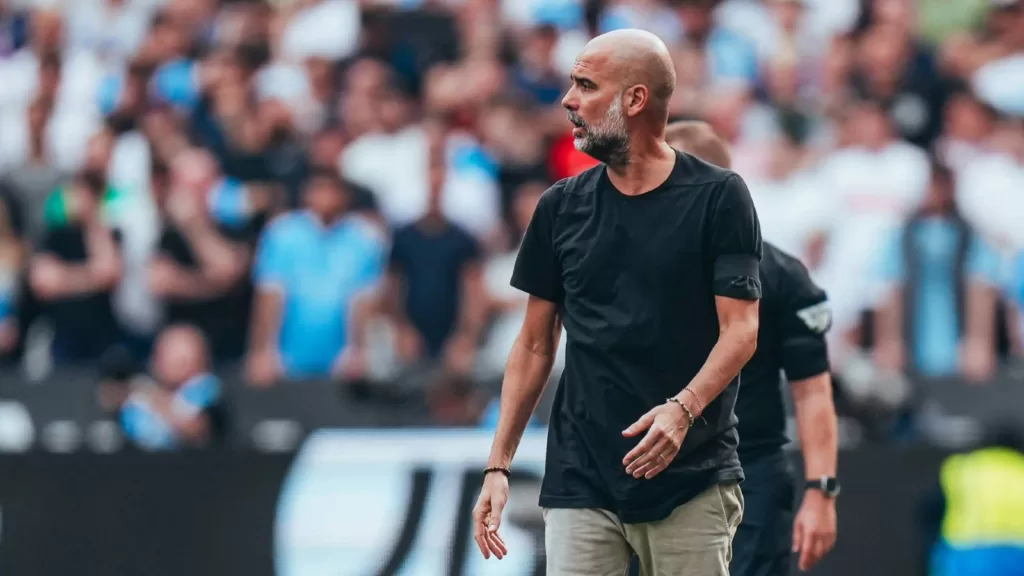 Pep Guardiola's Influence
Lastly, Doku shared insights into his evolving relationship with manager Pep Guardiola. He mentioned that Guardiola had observed a change in his demeanor, saying, "He said the first game I was a little bit shy but now no. As he said, I was a little bit less shy today." This comment reflects Guardiola's influence on the young player's confidence and development.
Jeremy Doku's post-match interview revealed not only his talent on the pitch but also his maturity and ability to learn from both positive and challenging moments. His first City goal and impactful performance against West Ham United have certainly endeared him to Manchester City fans, and his growing confidence under Pep Guardiola's guidance bodes well for the future of the club.