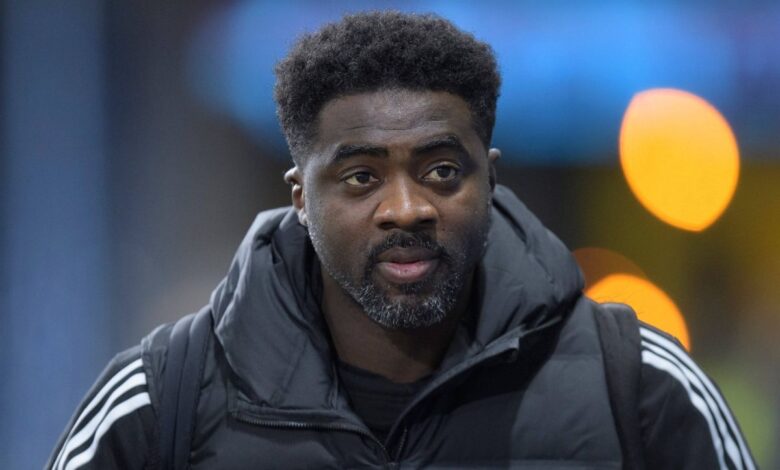 Former Manchester City captain, Kolo Toure, has backed his old boss, Pep Guardiola, to lead the team to victory against league leaders Arsenal in Wednesday night's Premier League clash.
In a recent interview, the Ivorian footballer shared his insights on the upcoming game, which he believes will be a close one between the two best teams in the league currently.
Toure, who played for Arsenal between 2001 and 2009, winning the Premier League and reaching the Champions League final in 2006, said that Mikel Arteta's side is in great form and has the right spirit, but he believes that Guardiola's tactical know-how will give City the edge they need to win the game.
"Arsenal have the right spirit and the players are working really hard," Toure said. "Arteta has learnt from Pep and knows all about his tricks and tactics. That will help Arsenal a lot but at the same time, Pep is the master. He always finds different solutions to make his team play better, and he is such a tough manager to face."
Toure's insights on the match-up between Arsenal and City are valuable, given that he has played for both teams and has a good understanding of their strengths and weaknesses. The game is sure to be a star-studded affair, with several key players on both sides that could make the difference.
Kolo Toure singles out Thomas Partey and Martin Odegaard from Arsenal and Erling Haaland and Riyad Mahrez from City as the players who could potentially make a difference. Toure also notes that Jack Grealish's resurgence at City could be an added advantage for the club.
As for City, Toure is confident that their experience will help them in the crucial moments of the game. "I believe that the closer we get to the end of the season, City's experience will help them a lot to keep going," he said.
With both teams vying for the Premier League title, this game could be crucial in deciding the outcome of this season's race. So don't miss the match, set to take place at the Emirates Stadium on Wednesday, with kickoff at 19:30 GMT or 21:30 CAT.