Man City
Writer's Choice
Live Stream Manchester City vs Aston Villa: TV Channel, Kick-off time and How to Watch Online Guide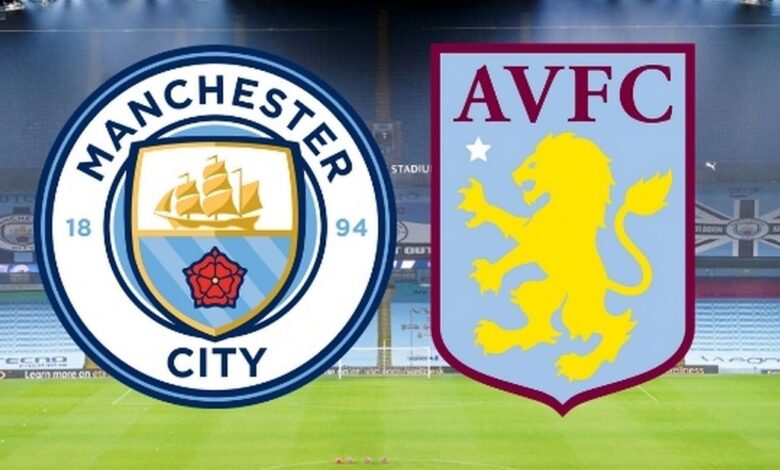 Discover the Best Ways to Watch Manchester City vs Aston Villa in the Premier League on Sunday, February 12th.
Unai Emery's team is set to face off against Manchester City at the Etihad Stadium for a thrilling match starting at 4:30 PM (GMT) or 6:30 PM (CAT).
For UK viewers, catch the live action on Sky Sports. Stay up to date with full coverage, including live radio and text commentary, on mancity.com and the official Manchester City app.
Soccer fans worldwide can find information on how to watch the match through the following TV listings provided by livesoccertv.com. Don't miss out on this exciting showdown!
| | |
| --- | --- |
| Algeria | beIN SPORTS CONNECT |
| Angola | SuperSport Premier League ROA, DStv Now, SuperSport MaXimo 1, SuperSport MaXimo 2 |
| Anguilla | Csport.tv |
| Antigua and Barbuda | Csport.tv |
| Argentina | Star+ |
| Aruba | Csport.tv |
| Australia | Optus Sport |
| Bahamas | Csport.tv |
| Bahrain | beIN SPORTS CONNECT |
| Barbados | Csport.tv |
| Belize | Paramount+ |
| Benin | SuperSport MaXimo 2, SuperSport MaXimo 1, SuperSport Premier League ROA |
| Bolivia | Star+ |
| Botswana | SuperSport MaXimo 1, SuperSport MaXimo 2, DStv Now, SuperSport Premier League ROA |
| Brazil | Star+ |
| British Virgin Islands | Csport.tv |
| Brunei | Astro Go |
| Burkina Faso | SuperSport MaXimo 1, SuperSport MaXimo 2, SuperSport Premier League ROA, DStv Now |
| Burundi | DStv Now, SuperSport Premier League ROA, SuperSport MaXimo 1, SuperSport MaXimo 2 |
| Cameroon | SuperSport MaXimo 1, SuperSport MaXimo 2, DStv Now, SuperSport Premier League ROA |
| Canada | fuboTV Canada |
| Cape Verde | SuperSport Premier League ROA, SuperSport MaXimo 1, DStv Now, SuperSport MaXimo 2 |
| Cayman Islands | Csport.tv |
| Central African Republic | SuperSport MaXimo 1, SuperSport MaXimo 2, SuperSport Premier League ROA |
| Chad | SuperSport Premier League ROA, beIN SPORTS CONNECT, DStv Now, SuperSport MaXimo 1, SuperSport MaXimo 2 |
| Chile | Star+ |
| China | iQiyi, QQ Sports Live, Migu |
| Cocos Islands | Sky Sport NOW |
| Colombia | Star+ |
| Comoros | SuperSport MaXimo 1, SuperSport MaXimo 2, SuperSport Premier League ROA |
| Congo | SuperSport MaXimo 1, DStv Now, SuperSport Premier League ROA, SuperSport MaXimo 2 |
| Congo DR | SuperSport Premier League ROA, SuperSport MaXimo 1, SuperSport MaXimo 2 |
| Costa Rica | Paramount+ |
| Cote D'Ivoire | SuperSport MaXimo 2, DStv Now, SuperSport MaXimo 1, SuperSport Premier League ROA |
| Czech Republic | Skylink |
| Denmark | Viaplay Denmark |
| Djibouti | DStv Now, SuperSport MaXimo 2, beIN SPORTS CONNECT, SuperSport Premier League ROA, SuperSport MaXimo 1 |
| Dominica | Csport.tv |
| Dominican Republic | Csport.tv, Paramount+ |
| Ecuador | Star+ |
| Egypt | beIN SPORTS CONNECT |
| El Salvador | Paramount+ |
| Equatorial Guinea | SuperSport Premier League ROA, SuperSport MaXimo 1, SuperSport MaXimo 2, DStv Now |
| Eritrea | DStv Now, SuperSport Premier League ROA, SuperSport MaXimo 1, SuperSport MaXimo 2 |
| Estonia | Viaplay Estonia |
| Ethiopia | SuperSport Premier League ROA, DStv Now, SuperSport MaXimo 1, SuperSport MaXimo 2 |
| Fiji | Sky Sport NOW |
| Finland | Elisa Viihde Viaplay |
| Gabon | DStv Now, SuperSport MaXimo 1, SuperSport Premier League ROA, SuperSport MaXimo 2 |
| Gambia | DStv Now, SuperSport MaXimo 2, SuperSport MaXimo 1, SuperSport Premier League ROA |
| Ghana | DStv Now, SuperSport MaXimo 2, SuperSport MaXimo 1, SuperSport Premier League ROA |
| Grenada | Csport.tv |
| Guatemala | Paramount+ |
| Guinea | SuperSport MaXimo 1, SuperSport Premier League ROA, DStv Now, SuperSport MaXimo 2 |
| Guinea-Bissau | SuperSport Premier League ROA, DStv Now, SuperSport MaXimo 1, SuperSport MaXimo 2 |
| Honduras | Paramount+ |
| Hong Kong | Now E |
| India | JioTV, Hotstar VIP |
| Indonesia | Vidio |
| International | VillaTV |
| Iran | beIN SPORTS CONNECT |
| Iraq | beIN SPORTS CONNECT |
| Ireland | Sky Sports Main Event, Sky Ultra HD, SKY GO Extra, Sky Sports Premier League |
| Jamaica | Csport.tv |
| Jordan | beIN SPORTS CONNECT |
| Kenya | SuperSport Premier League ROA, SuperSport MaXimo 2, SuperSport MaXimo 1, DStv Now |
| Kiribati | Sky Sport NOW |
| Kuwait | beIN SPORTS CONNECT |
| Latvia | Viaplay Latvia |
| Lebanon | beIN SPORTS CONNECT |
| Lesotho | SuperSport Premier League ROA, SuperSport MaXimo 2, DStv Now, SuperSport MaXimo 1 |
| Liberia | SuperSport MaXimo 1, SuperSport Premier League ROA, SuperSport MaXimo 2, DStv Now |
| Libya | beIN SPORTS CONNECT |
| Lithuania | Viaplay Lithuania |
| Macau | iQiyi |
| Madagascar | DStv Now, SuperSport Premier League ROA, SuperSport MaXimo 2, SuperSport MaXimo 1 |
| Malawi | SuperSport MaXimo 1, DStv Now, SuperSport Premier League ROA, SuperSport MaXimo 2 |
| Malaysia | Astro Go |
| Mali | SuperSport Premier League ROA, SuperSport MaXimo 2, SuperSport MaXimo 1, DStv Now |
| Marshall Islands | Sky Sport NOW |
| Mauritania | DStv Now, beIN SPORTS CONNECT, SuperSport Premier League ROA, SuperSport MaXimo 2, SuperSport MaXimo 1 |
| Mauritius | SuperSport MaXimo 1, DStv Now, SuperSport Premier League ROA, SuperSport MaXimo 2 |
| Mayotte | SuperSport MaXimo 1, SuperSport MaXimo 2, SuperSport Premier League ROA |
| Mexico | Paramount+ |
| Montserrat | Csport.tv |
| Morocco | beIN SPORTS CONNECT |
| Mozambique | SuperSport MaXimo 1, DStv Now, SuperSport MaXimo 2, SuperSport Premier League ROA |
| Myanmar | Skynet Myanmar |
| Namibia | SuperSport Premier League ROA, SuperSport MaXimo 2, DStv Now, SuperSport MaXimo 1 |
| Nauru | Sky Sport NOW |
| Netherlands | Viaplay Netherlands |
| New Zealand | Sky Sport NOW |
| Nicaragua | Paramount+ |
| Niger | SuperSport Premier League ROA, DStv Now, SuperSport MaXimo 1, SuperSport MaXimo 2 |
| Nigeria | SuperSport MaXimo 1, SuperSport Premier League Nigeria, SuperSport MaXimo 2, DStv Now |
| Niue | Sky Sport NOW |
| Norway | Viaplay Norway |
| Oman | beIN SPORTS CONNECT |
| Palau | Sky Sport NOW |
| Palestine | beIN SPORTS CONNECT |
| Panama | Paramount+, Csport.tv |
| Paraguay | Star+ |
| Peru | Star+ |
| Poland | Viaplay Poland |
| Qatar | beIN SPORTS CONNECT |
| Reunion | SuperSport MaXimo 1, SuperSport Premier League ROA, SuperSport MaXimo 2 |
| Rwanda | SuperSport Premier League ROA, SuperSport MaXimo 2, SuperSport MaXimo 1 |
| Saint Helena | SuperSport MaXimo 2, SuperSport Premier League ROA, SuperSport MaXimo 1 |
| Saint Kitts and Nevis | Csport.tv |
| Saint Lucia | Csport.tv |
| Saint Vincent and the Grenadines | Csport.tv |
| Samoa | Sky Sport NOW |
| Sao Tome And Principe | SuperSport Premier League ROA, SuperSport MaXimo 2, SuperSport MaXimo 1 |
| Saudi Arabia | beIN SPORTS CONNECT |
| Senegal | SuperSport MaXimo 1, DStv Now, SuperSport Premier League ROA, SuperSport MaXimo 2 |
| Seychelles | SuperSport MaXimo 2, Csport.tv, SuperSport MaXimo 1, DStv Now, SuperSport Premier League ROA |
| Sierra Leone | DStv Now, SuperSport MaXimo 2, SuperSport MaXimo 1, SuperSport Premier League ROA |
| Singapore | StarHub TV+ |
| Slovakia | Skylink |
| Solomon Islands | Sky Sport NOW |
| Somalia | beIN SPORTS CONNECT, SuperSport MaXimo 2, SuperSport Premier League ROA, SuperSport MaXimo 1 |
| South Africa | SuperSport MaXimo 2, SuperSport Premier League, SuperSport MaXimo 1, DStv App |
| South Sudan | beIN SPORTS CONNECT, DStv Now |
| Spain | DAZN |
| Sudan | DStv Now, SuperSport Premier League ROA, SuperSport MaXimo 1, SuperSport MaXimo 2, beIN SPORTS CONNECT |
| Swaziland | SuperSport Premier League ROA, SuperSport MaXimo 2, SuperSport MaXimo 1, DStv Now |
| Sweden | Viaplay Sweden |
| Syria | beIN SPORTS CONNECT |
| Tanzania | SuperSport MaXimo 2, SuperSport MaXimo 1, SuperSport Premier League ROA, DStv Now |
| Togo | SuperSport Premier League ROA, DStv Now, SuperSport MaXimo 2, SuperSport MaXimo 1 |
| Tonga | Sky Sport NOW |
| Trinidad and Tobago | Csport.tv |
| Tunisia | beIN SPORTS CONNECT |
| Turkey | beIN CONNECT Turkey |
| Turks and Caicos Islands | Csport.tv |
| Tuvalu | Sky Sport NOW |
| Uganda | DStv Now, SuperSport Premier League ROA, SuperSport MaXimo 2, SuperSport MaXimo 1 |
| United Arab Emirates | beIN SPORTS CONNECT |
| United Kingdom | SKY GO Extra, Sky Sports Main Event, Sky Sports Premier League, Sky Ultra HD |
| Uruguay | Star+ |
| Vanuatu | Sky Sport NOW |
| Venezuela | Star+ |
| Yemen | beIN SPORTS CONNECT |
| Zambia | DStv Now, SuperSport MaXimo 1, SuperSport Premier League ROA, SuperSport MaXimo 2 |
| Zimbabwe | DStv Now, SuperSport Premier League ROA, SuperSport MaXimo 2, SuperSport MaXimo 1 |