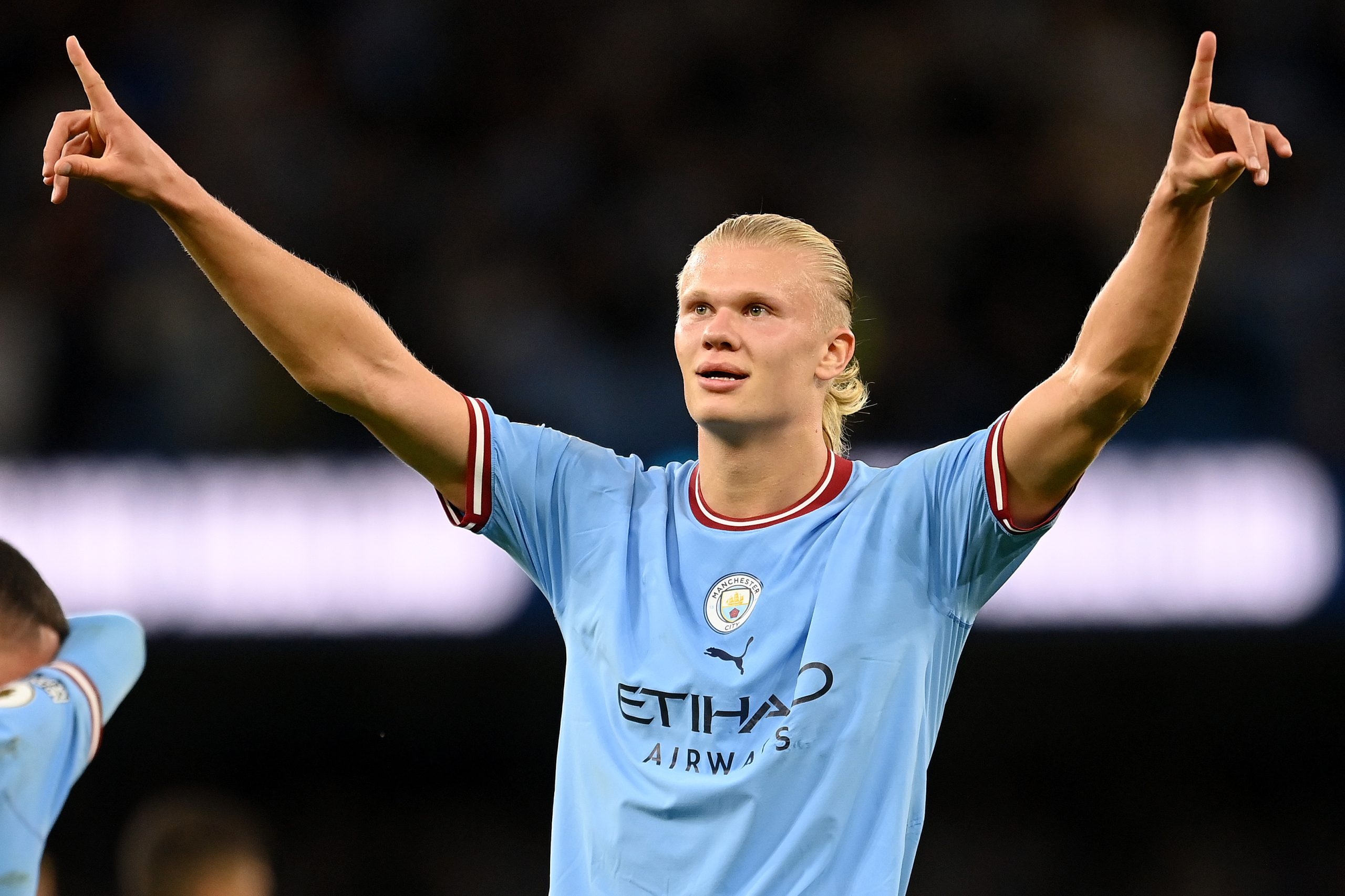 Some said he will fail, others said the Premier League is not like the 'Farmers league', but it was all about his talent. Erling Haaland continues his scoring run with a first half hat-trick vs Nottingham Forest, a match which ended 6-0 in favour of City.
The Norwegian striker has now scored back-to-back Premier League hat-tricks with his first vs Crystal Palace, a game in which Manchester City displayed their fighting spirit as they came back from two down to two goals up.
A lot of comparisons have been made between City legend – Sergio Kun Aguero and Erling Haaland in terms of goals in their first five games for the club. Aguero scored eight (8) goals in his first five (5) games for City which were the most in the first five games at the club. However, Haaland has broken this record by scoring a hat-trick in his fifth game vs Nottingham Forest which tallies to nine (9) goals in his first five (5) games for City.
The Norwegian Striker is showing no signs of slowing down and Manchester City will surely be proud they secured his signature in the summer transfer window.