Writer's Choice
Guardiola: If The Process is Not Perfect, We Will Correct & Improve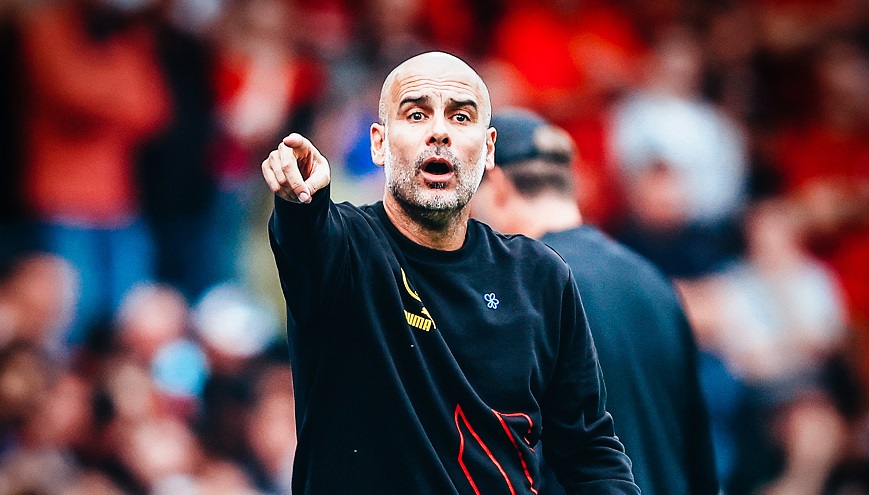 Pep Guardiola says he is in no doubt that City are ready to mount another sustained challenge for success this season.
Addressing the media in the wake of Saturday's 3-1 Community Shield loss to Liverpool, the City manager was asked whether he was confident his squad were primed to go again this term.
Goals & Highlights: Manchester City 1 – 3 Liverpool
With the start of the new Premier League season just a week away, the boss was unequivocal in his response, pointing to our remarkable record of success over the past few years.
And while he said no-one could predict what will unfold over the next 10 months, he maintained his unswerving belief in both the character, quality and mindset of his defending league champions.
"There is no reason not to be confident – no reason," the City boss insisted.
"What these guys have done, not just in the Premier League, but in the cups and the steps we have made in Europe and in many things. I don't know what will happen at the end of the season or during the season. I don't know. But I am pretty sure I know these guys and I would never, ever doubt for one second about that.
We lost a final, we would prefer to win. We have a lot of respect and credit for the opponent. We know what the standard is and we will reach the standards as quickly as possible and maintain what we have done always."
City face a tough start to the new league campaign with a trip to West Ham United next Sunday afternoon followed by a first home match against newly-promoted Bournemouth.
However, after tough tests against Club America and Bayern Munich on our summer tour to the United States, followed by Saturday's hard-fought Community Shield clash with Jurgen Klopp's side, Guardiola said he believed the City squad was in good shape.
Asked how close we were to being being where he wanted City to be, the boss replied: "Closer [after this game].
"We are where we are right now. We made an incredible performance against Bayern Munich and on Saturday we did many, many good things. I don't feel, because we know each other well, that we are far, far away. But the games against West Ham and after Bournemouth will dictate our level and what we have to do. And if the process is not perfect, we will correct and improve. This is going to happen."