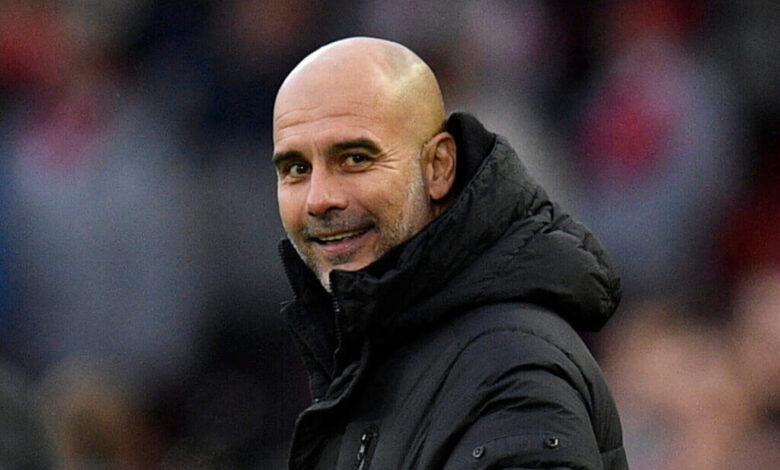 Pep Guardiola is relishing the challenge of facing Arsenal on all fronts, stating that his team and club need "this type of challenge."
The two teams will go head to head in the Fourth Round of the FA Cup on Friday, with a kick-off at 20:00 (UK time) or 22:00 (CAT time) at the Etihad Stadium. The highly-anticipated match comes as both teams are also vying for the Premier League title. Guardiola, who has great respect for Arsenal's coach Mikel Arteta, his former assistant coach, believes that this type of competition is what makes the game exciting.
Guardiola also emphasized that the ultimate responsibility for City's fortunes falls on him. Speaking at his pre-match press conference, Guardiola said, "I don't like, I don't feel like when it's going bad, it's because I don't run, I don't feel to point someone. If I don't want excuses from my players, from the staff, from everyone, I cannot show the excuses for myself. First what happened, in my career since the day one, is look myself first."
The City manager went on to say that he encourages his players to take responsibility for their own performances and to look to the future, rather than dwelling on the past. "In the end, I had to take the decisions. Before. Of course, the players are there. But I prefer to make me feel responsible for that in that moment. I am not going to say the players do good or bad. Of course they perform and they are the artists and they make all the decisions they make, the good ones and bad ones, but that is the part of the business."
With both teams fighting for top honors, Friday's match is sure to be a thrilling showdown between two of the best teams in the league. Don't miss the action as Guardiola and Arteta go head to head, with the ultimate goal of coming out on top.
Watch the full pre-match press conference via the video below.