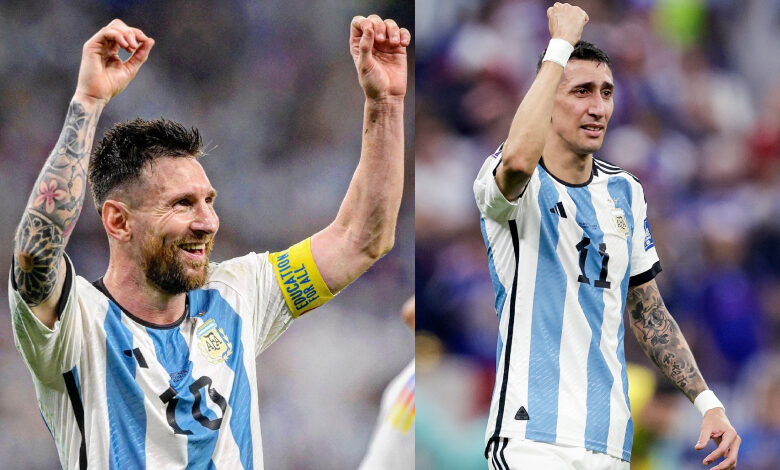 An historic day has been registered on the world calendar by Argentina after robbing the defending champions France of their World Cup title in broad daylight.
Many have anticipated the World Cup final and today, history has been made as most predictions have come to pass. An ecstatic Argentine squad have managed to defeat France in the 2022 FIFA World Cup hosted in Qatar.
The match ended 4-2 on penalties following a 3-3 tie and Argentina emerged as the 2022 FIFA World Cup champions after scoring four of their penalties while France missed two – Kingsley Coman and Aurélien Tchouaméni were guilty respectively.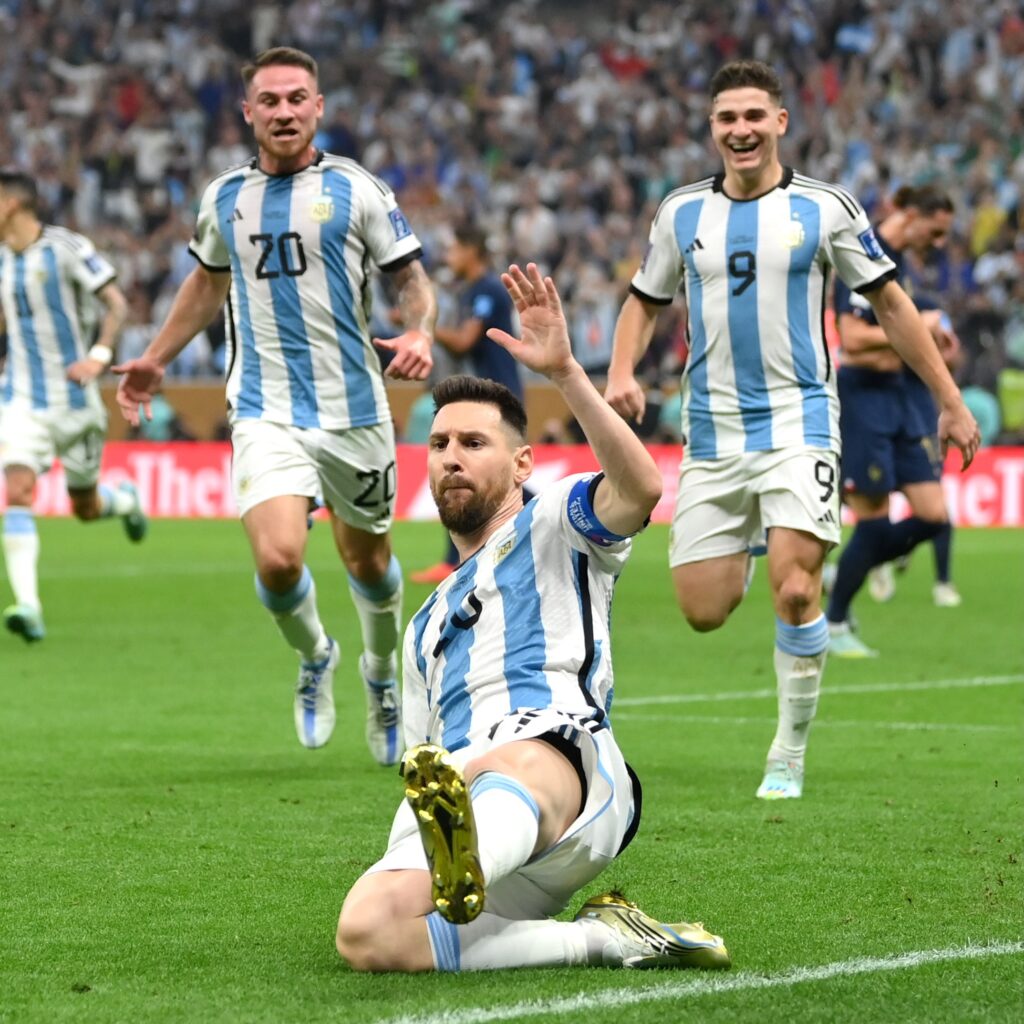 The scoring account was opened by Lionel Messi who successfully netted a penalty in the 23rd minute of the game. The penalty was won by Ángel Di María who dribbled past Ousmane Dembélé and was later fouled by the French playmaker.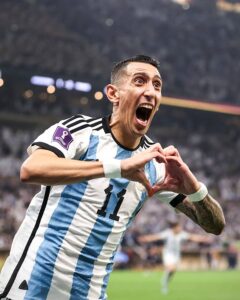 Thirteen minutes later, Ángel Di María made it 2-0 for Argentina in the 36th minute after finishing a beautiful pass from Alexis Mac Allister in a thrilling counter attack.
Just when the Argentines thought they are off the mark and the storm is calm to fish the trophy away from France, Kylian Mbappé stunned them by scoring two goals in just 97 seconds to overtake Lionel Messi as the top goal scorer in the tournament.
Mbappé scored a penalty in the 80th minute of the game and just a few seconds later he went on to score an excellent volley with the assist provided by Marcus Thuram.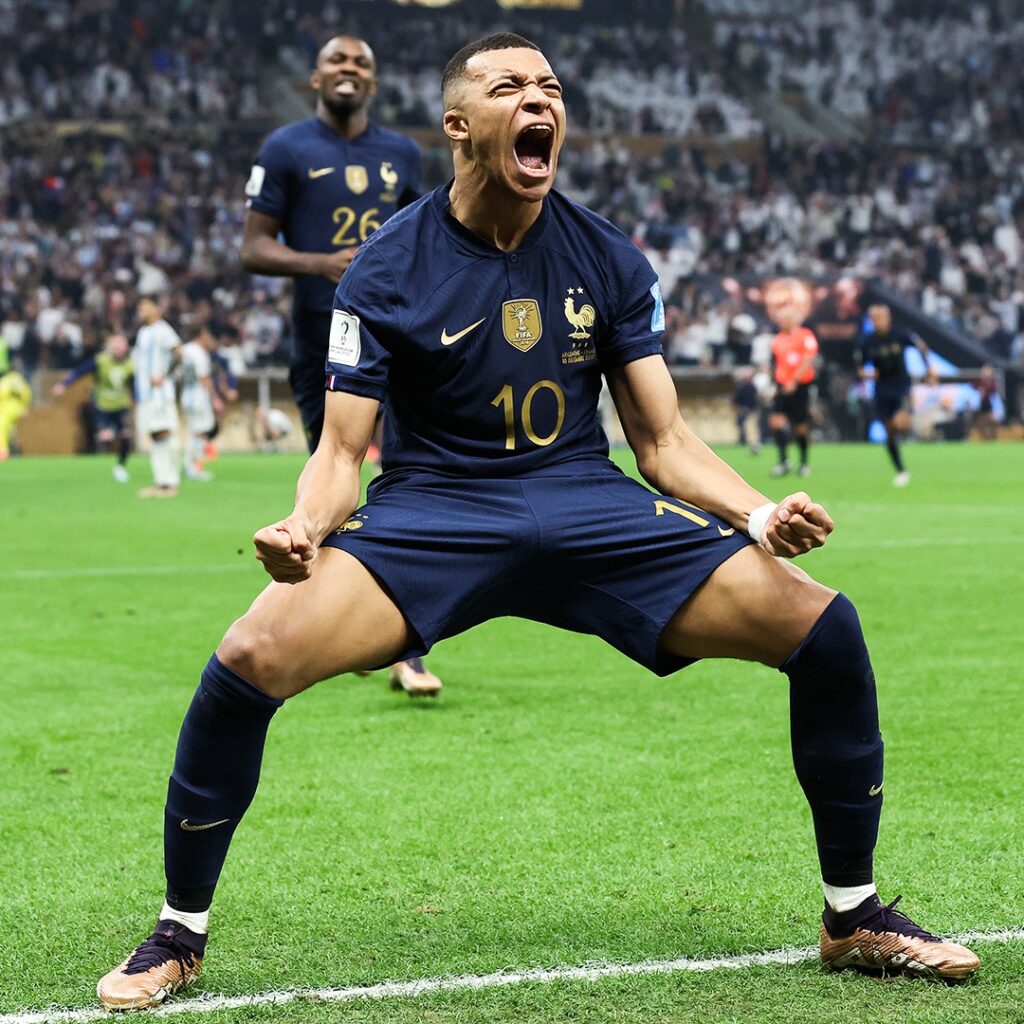 However, that was not enough to stop Lionel Messi's side as they ended up triumphing over France as Messi went on to score in the 109th minute of the extra time. The golden boot race was leveled at seven goals between him and Mbappé.
Just when we thought we have experienced enough drama, France were awarded a penalty in the 118th minute of the extra time. It was Kylian Mbappé on the scoresheet again as he completed his hattrick after scoring the penalty and emerged top of the golden boot race.
Argentina had a magnificent game and performances from players like Julian Alvarez, Emiliano Martinez, Cristian Romero, Nicolas Tagliafico, Alexis Mac Allister, Rodrigo de Paul, Enzo Fernandez – the young player of the tournament and the entire team will not go unnoticed on this historic day.
WHAT IT MEANS FOR LIONEL MESSI
Argentina last lifted the World Cup in 1986 when Diego Maradona – a football legend and Messi's idol led his nation to glory. Comparisons have been made between Messi and Maradona but one trophy was still missing for the Argentine football magician.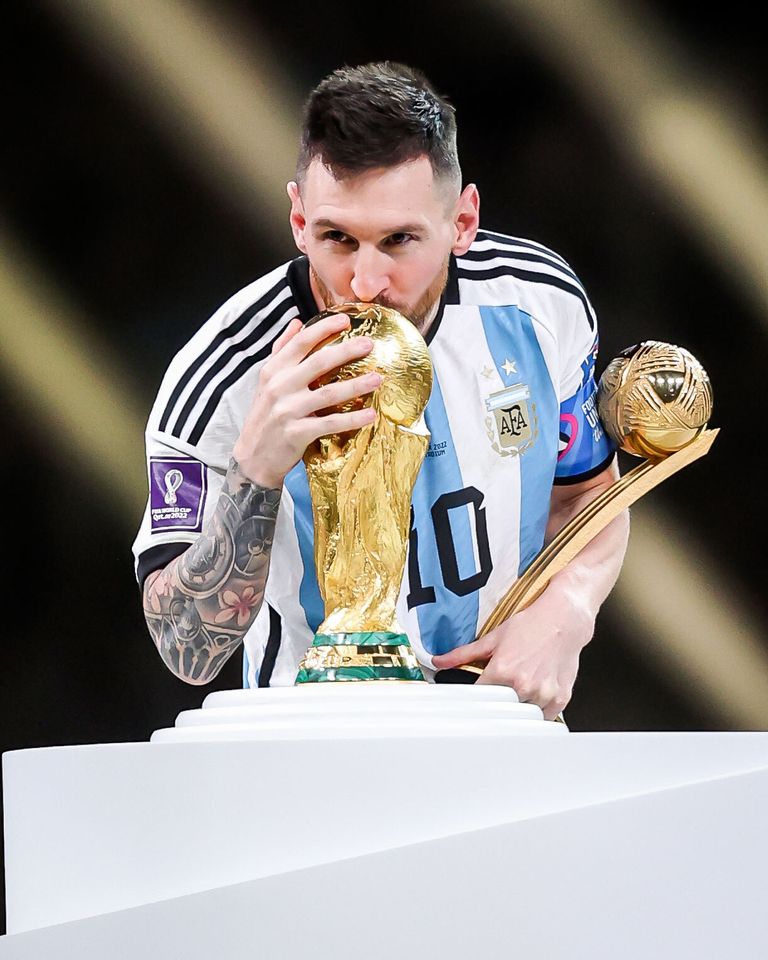 Lionel Messi has now won everything there is to win after beating France in the 2022 FIFA World Cup Final. The fans are buzzing with joy and pundits have proclaimed that Messi has completed football and he will go down history as one of the greatest players of all time, arguably the greatest.
He is the first player in history to ever win the Golden Ball in two men's World Cups and the first player to ever score in every knockout game of the men's World Cup as he leaves the tournament with seven goals, just a goal behind Golden boot winner –  Kylian Mbappé.
Lionel Messi also came out as the man of the match in the World Cup final vs France. 1,003 games. 793 goals, 10x La Liga, 1x Ligue 1, 7x Copa del Rey, 7x Supercopa de España, 4x Champions League, 3x UEFA Super Cup, 3x Club World Cup, 7x Ballon d'Or, 1x Copa America, and now, 1x World Cup. Leo Messi's career masterpiece is now complete 🐐.
Many thought this was Messi's last game for Argentina but no, he has one more World Cup to play as he has officially announced.
"It's simply unbelievable. I knew that God was going to give me the Cup, I was sure — it was a big joy for us. I had this big dream since long time, I wanted to close my career with World Cup. I can't ask more than this", proudly said Lionel Messi.
But when asked if he is going to hang his boots or he still has one more show to give the world, Lionel Messi responded:
"No, I'm NOT gonna retire from the national team. I want to keep playing as World Cup champions with Argentina shirt", he told TyC Sports.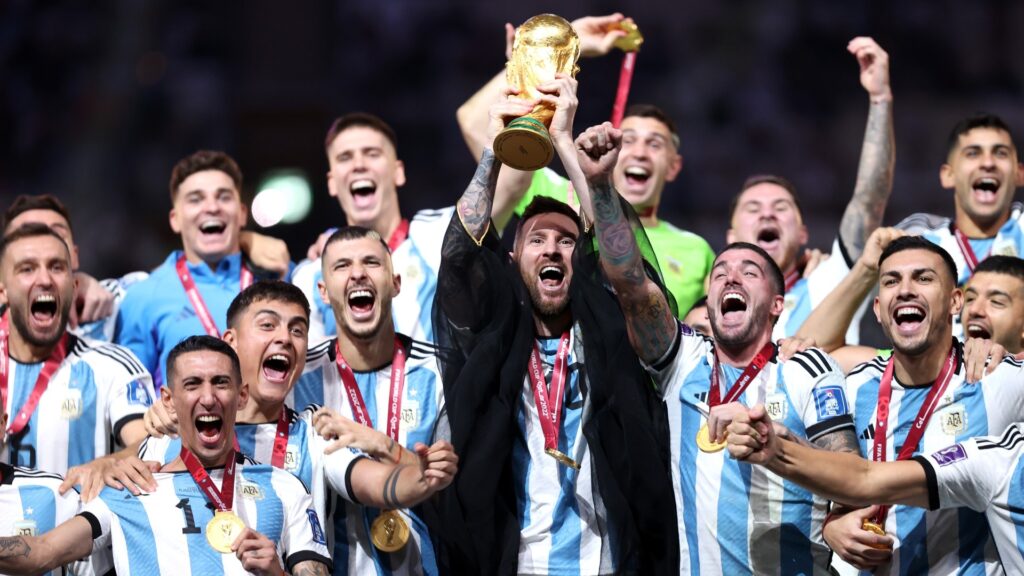 The entire City News Centre team congratulates Argentina for winning the 2022 FIFA World Cup against France in an historic manner.