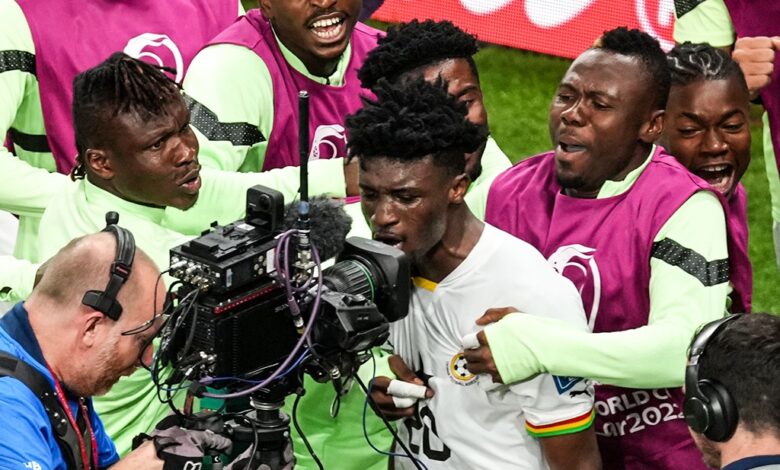 The Black Stars – Ghana have registered a terrific win over South Korea in a World Cup thriller which has given them a huge advantage in Group H of the 2022 FIFA World Cup in Qatar.
Ghana took the early lead in the 24th minute if the game through a goal scored by Muhammed Salisu. Jordan Ayew and Muhammed Kudus stood over the free-kick. Kudus dummied and Ayew swung the ball into the box, where South Korea failed to clear and Salisu poked home in the ensuing scramble.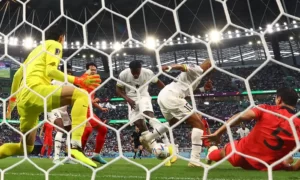 The Black Stars did not settle for one as they went on to score a second goal in the 34th minute of the game. On roll again, Jordan Ayew whipped a delightful cross from the left into South Korea's penalty area and Mohammed Kudus got the faintest of touches with his forehead on the edge of the six-yard box to make it 2 – 0.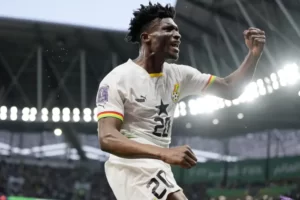 In the second half of the match, South Korea went all in and fought back to level the field by scoring two goals in just 11 minutes. Courtesy of Cho Gue-sung, the goals were scored in the 58th and 61st minutes of the game respectively.
Gue-sung headed home from a Lee Kang-in cross from the left mere seconds after the substitute had been taken into the pitch. The second goal was also a header scored by Gue-sung.  He headed home from the edge of the six yard box again, leaping highest to convert Kim Jun-su's cross from the byline.
However, Ghana did not let their heads down but instead the two goals they conceded was a sound mind or wake up call, it was a now or never situation. Mohammed Kudus back at it again, he swept home his second of the game, firing a low diagonal shot past Kim into the bottom corner in the 68th minute to give Ghana the lead which was also the match winner.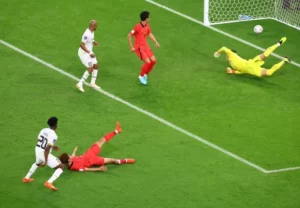 This victory marks as Ghana's first win in the 2022 FIFA World Cup in Qatar and it will surely give them much confidence to go and grab more.