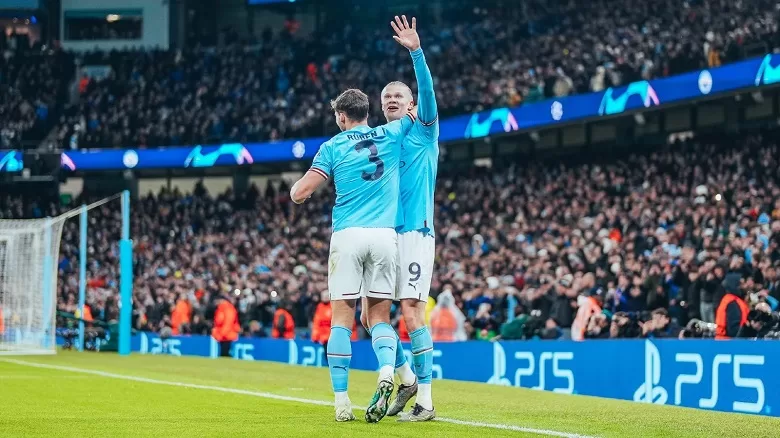 Manchester City's 7-0 victory over RB Leipzig in the UEFA Champions League was a historic one, thanks to the performance of one player in particular – Erling Haaland.
Erling Haaland, the 22-year-old Norwegian striker, scored five goals in the match and became the youngest player in the competition's history to score 30 goals in just 25 matches and now has a tally of 33 goals in 25 matches. He achieved this milestone faster than any other player in the tournament's history, cementing his status as one of the world's most talented footballers.
After the match, Haaland spoke to BT Sport about the incredible victory. "It's a big night," he said. "First of all to play in the Champions League, I'm proud to play in it – I love this competition as everyone knows. Five goals and to win 7-0 at home, I'm so happy."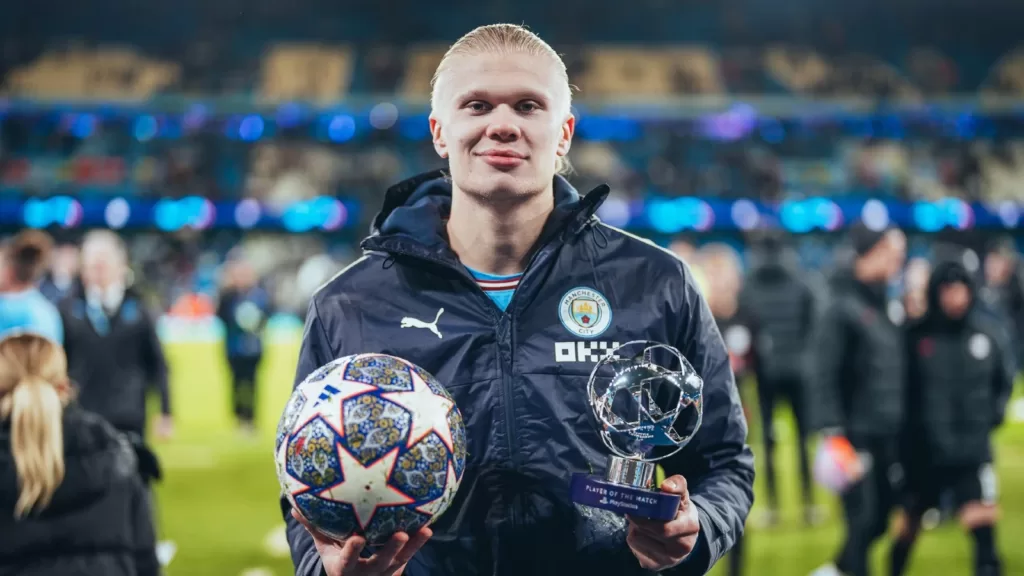 When asked about his favourite goal from the match, Haaland was a bit unsure. "I'm a bit blurry in my head so I don't remember them! I was just shooting!" he laughed. "I was so tired as well after the celebrations."
Haaland also spoke about the team's strategy going into the match, particularly their pressing game. "We worked on the pressing yesterday," he explained. "Especially at home and every game, we have to put pressure and run. We are so good at winning the ball back. It was part of the plan."
As for his own strengths as a player, Haaland had no trouble answering. "I think after scoring five goals, I have to say scoring goals!" he said. "A lot of goals today I did not think, I was just doing it. Same with every goal, I didn't think. A lot of it is being quick in the mind and putting it where the keeper is not. A lot of it is in the head, I think."
Haaland's performance in the match was nothing short of incredible, and it's clear that he has a bright future ahead of him in football. Manchester City fans will be eagerly anticipating the draw for the quarter-finals, where they will find out who their next opponents will be as they look to continue their impressive run in the Champions League.