Manchester City delivered an outstanding performance in the UEFA Champions League with a 7-0 win over RB Leipzig, leading to their qualification for the quarter-finals for the sixth year in a row.
The victory was powered by an impressive performance from Erling Haaland, who scored five goals in the match. Haaland became the youngest player in the competition's history to score 30 goals in just 25 matches. He achieved this milestone faster than any other player in the tournament's history.
Haaland's contribution in the game was complemented by Ilkay Gundogan's goal and Kevin De Bruyne's late strike. The resounding win saw City progress to the quarter-finals with an 8-1 aggregate score.
The match was held in the electric atmosphere of the Etihad Stadium, with a dazzling light show before kick-off. The crowd was thrilled to witness the impressive display of Manchester City's players. The hosts dominated the game from the start and kept the pressure on their opponents throughout the match.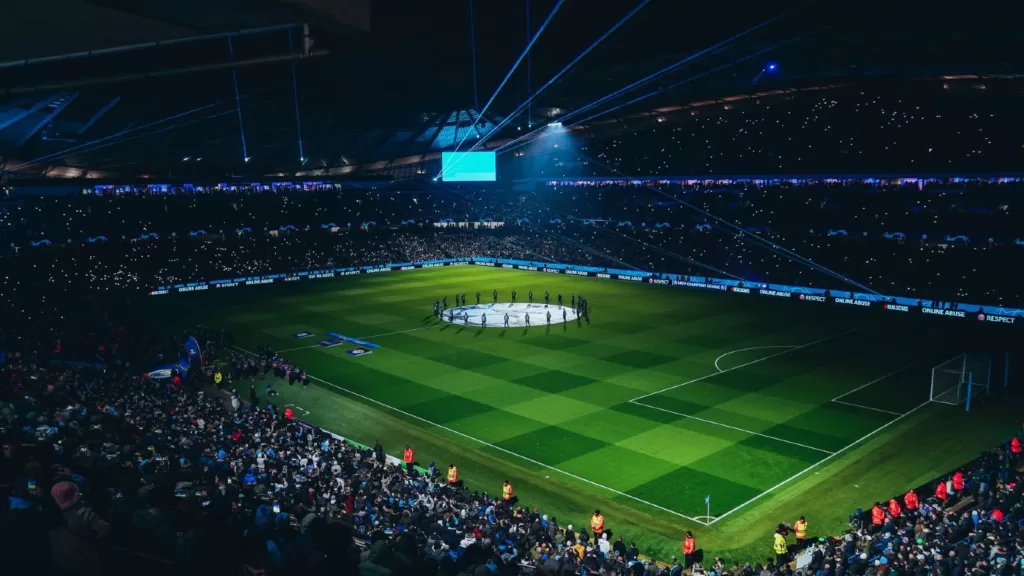 Haaland's performance was outstanding, and his goals showed his prowess as a striker. He scored his first goal from the penalty spot and doubled his tally with a header from close range. He completed his hat-trick just before half-time by prodding the ball into the net after Ruben Dias's header was saved.
The second half began with Manchester City continuing their attacking play, and Gundogan added to the scoreline with a brilliant left-footed finish.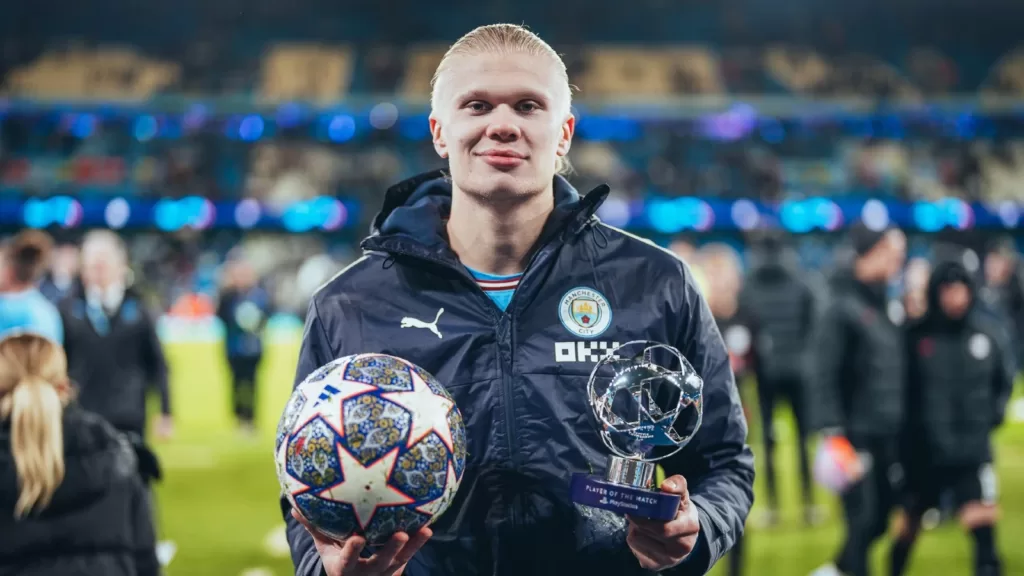 Haaland then scored his fourth and fifth goals in quick succession, before being substituted. Kevin De Bruyne then capped off the impressive display with a long-range strike in injury time. Erling Haaland has also now scored 33 goals in 25 games in the Champions League.
With this win, Manchester City progressed to the quarter-finals as they eagerly await the draw to find out their next opponents. The draw will take place at UEFA's headquarters in Nyon, Switzerland, on Friday, 17th March at 11 am (UK time) or 1:00 pm (CAT). Overall, the game was an unforgettable night of football, leaving the crowd and players awestruck by the performance.