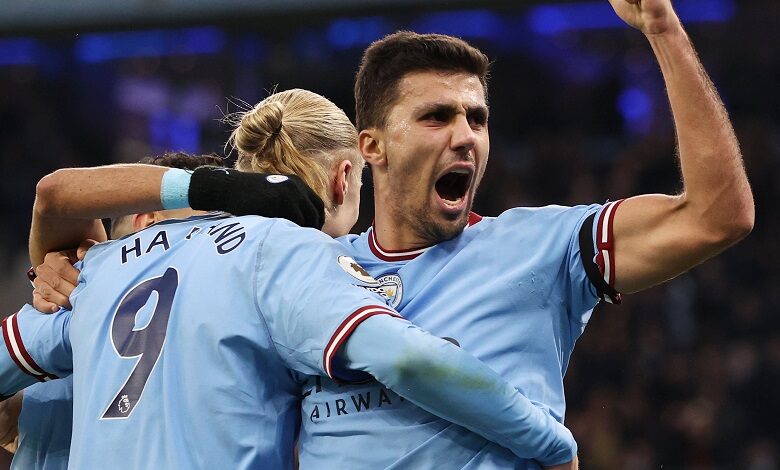 Rodrigo Delights Fans with Impressive Performance in Manchester City's Win Against Aston Villa.
Manchester City's Rodrigo put on an impressive performance in their 3-1 victory against Aston Villa, earning him the title of man of the match as well as a goal in the 4th minute of the match. In an interview with Sky Sports, Rodrigo reflected on the team's successful game.
"Today was a game to show that we are in good shape, and from the first minute, we did a great game," said Rodrigo. "We are happy and now every game is a final for us."
The Etihad Stadium has proven to be a lucky venue for Manchester City as they feel confident in their ability to secure victories when they score in the early minutes of the game. Rodrigo expressed his happiness with the team's performance and the way they played.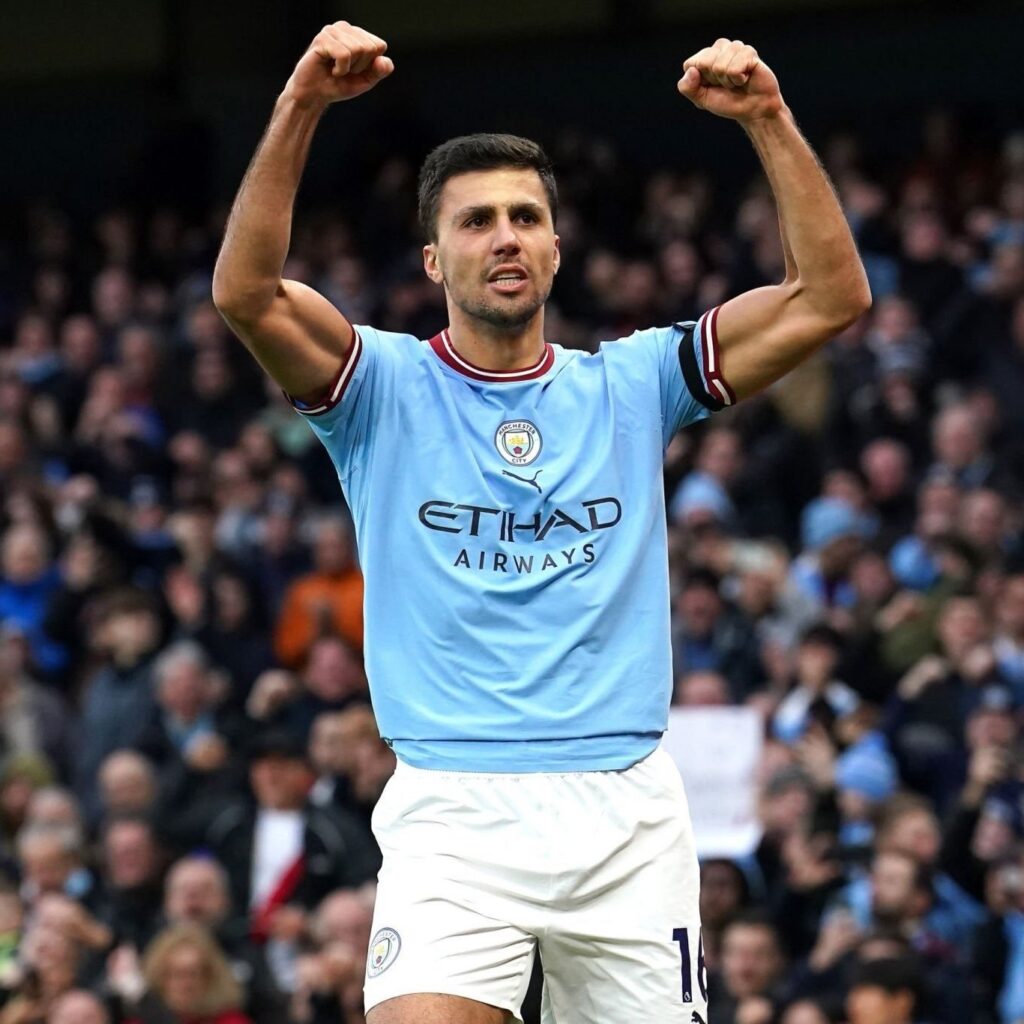 Looking ahead to Wednesday's match against Arsenal, Rodrigo is confident and excited for the challenge. He said, "We have the chance to go top. Go there and show our personality, the team that we are. They are playing at an incredible level and we have an incredible level too. It is going to be an incredible fight and an incredible battle, and we have the chance to be on top of the table, so that's what we have to think."
Wednesday's match between Manchester City and Arsenal promises to be a thrilling game, with both teams playing at high levels and striving for the top spot on the table. Rodrigo and his team are determined to show their skills and secure the win, making it an exciting match for fans to watch.
In conclusion, Rodrigo's man of the match performance in Manchester City's win against Aston Villa has set the stage for an exciting and competitive match against Arsenal. The team's confidence and determination make them a formidable opponent, and fans are eager to see how the match will unfold.