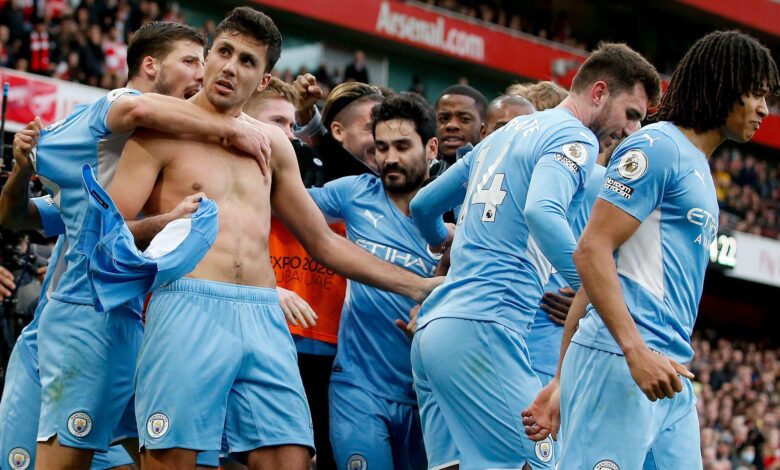 Rodrigo Urges City to Treat Arsenal Match as a Final
The top-of-the-table clash between Manchester City and Arsenal on Wednesday evening is a must-win game, according to Rodrigo. The City midfielder believes the team should treat the match as a final, despite it not being a title-decider.
A win for Arsenal could see them establish a six-point gap with a game in hand, while a victory for City would see them take pole position. A draw would leave the gap at three points with 15 matches remaining for City and 16 for Arsenal.
Rodrigo has emphasized the importance of the match and the need for the team to approach it with the same mentality as playing in a final. "They are the best team in the league, up to now," he said. "We have to go there with a great ambition after recovery because it will be a massive game for us."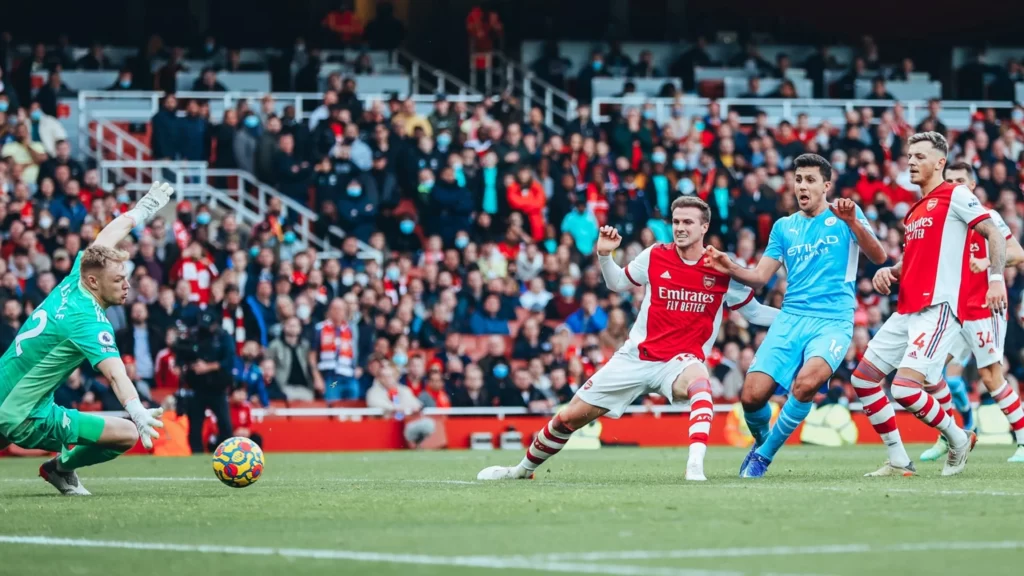 Despite the possibility of going top of the table, Rodrigo says the team is not thinking about being favorites to win the title. "There are still 16 games, it's a lot. Yeah, we have the chance to go to Arsenal and be on top of the table," he said. "I hope we can show the best performance of the team against the best opponents right now in the Premier League."
Rodrigo scored his second goal of the campaign against Aston Villa on Sunday, and he says he felt the need to respond positively after being disappointed with his performance the week before. "It was a special goal for me and for the team to win and get three points here at home. I think from the very first minutes we showed that we were much better, but next is Arsenal, and that is our focus now."
The match is a crucial one for both teams, and City will be hoping to build on their recent good form. With a win, they could take control of the title race and send a strong message to their rivals.