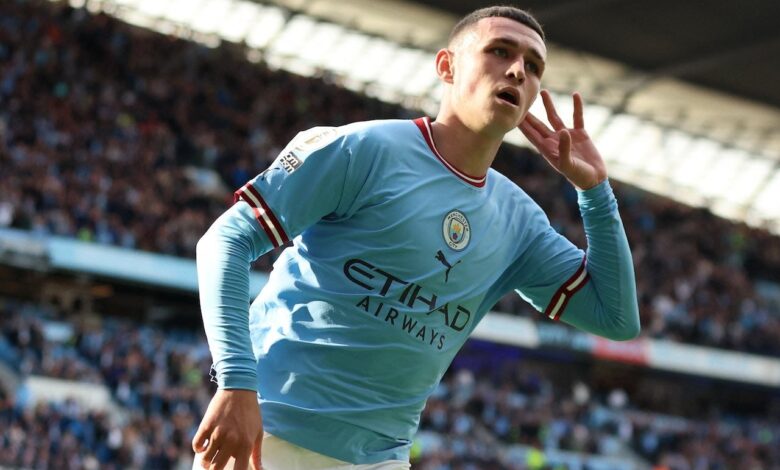 The wait is over for Manchester City fans! Pep Guardiola, the Citizens' manager, has confirmed that Phil Foden is set to return to the field for Sunday's highly anticipated Premier League match against Tottenham Hotspur.
After being out of action due to a foot injury sustained in January during the defeat against Manchester United, Foden has been putting in the work and is now ready to make his return. When asked about Foden's availability, Guardiola confidently stated, "Yes, I think so. He has trained well these last two days."
Unfortunately, the news is not as positive for John Stones, as Guardiola estimates that the England defender could be out for three weeks to a month due to a hamstring injury. He was substituted in the first half of last week's FA Cup victory against Arsenal.
Tottenham manager Antonio Conte will not be on the touchline for Sunday's match, as he underwent gallbladder removal surgery earlier this week. Guardiola wished him well and praised his impact on the team, saying that Conte is a savvy tactician who actively guides the team with patterns the players are familiar with.
Despite struggling at Tottenham's new stadium since its opening in 2019, Guardiola believes that City's struggles in North London can be explained simply: "They were better than us." He recognizes that Tottenham is a tough opponent with the quality to punish mistakes and consistently challenges for top four spots and Champions League berths.
Watch the full Manchester City vs Tottenham Hotspur pre-match press conference via the video below.