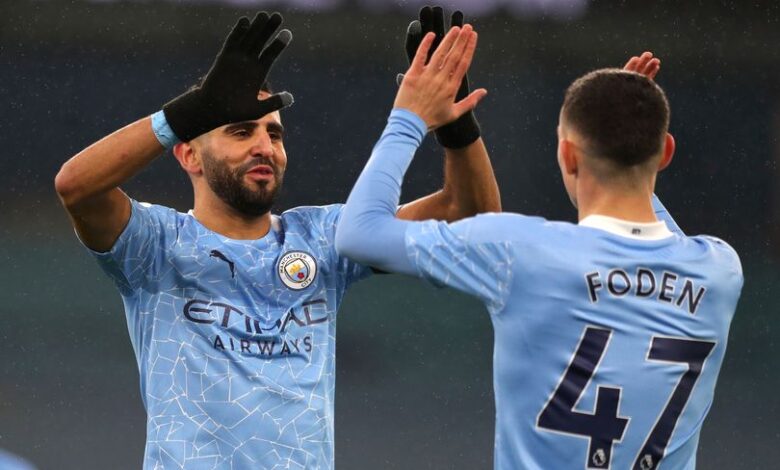 Jenga is one of the classic games that has survived the test of time for close to 40 years  and is one of the favourites for most households. The Manchester City family take it on as England's playmaker – Phil Foden battles Algeria's captain – Riyad Mahrez.
The Rules Are Simple!
Foden and Mahrez take turns removing one item at a time from a tower constructed of 54 blocks with each when removed is then placed on top of the tower. As a result, this creates a progressively more unstable structure.
The winner is the one who doesn't cause the tower to overbalance. It's difficult for Foden and Mahrez – but brilliant for us as we watch their contest closely. As both footballers face-off, they will be required to rely on their football skills such as precision, timing and concentration which are pivotal in the game of Jenga.
Will Mahrez's approach of telling Foden 'don't go for that one, go for this one' work? Or will the English playmaker win the day?
WATCH THE FULL TENSE CONTEST IN THE VIDEO BELOW: