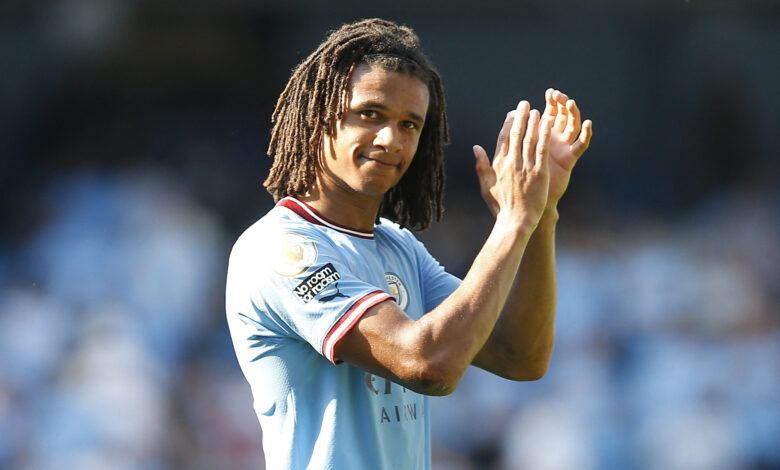 Nathan Ake was on the verge of leaving Manchester City for Chelsea in the summer due to lack of game time according to multiple reports. However, the Dutch defender had a late turnaround which saw him stay at City for the third season. 
Ake had to step back for the likes of Aymeric Laporte, Ruben Dias and John Stones. His own injury problems haven't helped and Manuel Akanji's deadline day arrival looked ominous for the Dutchman. However, found consistency and broke into the first team as a regular starter when Aymeric Laporte was injured.
Pep Guardiola believed in Ake and gave him a chance when everyone else did not mind his departure. The defender's ability to play at left-back has certainly helped, playing there twice this season despite the acquisition of Sergio Gomez – an incredible City signing from Anderlecht.
His versatility has greatly contributed to him being given his first real consistent run in the City side since his arrival, and it's fully deserved. Few expected Ake to be used so frequently at the start of the season and maybe neither did the player himself. But his hard-work paid off and it was evident on the football pitch.
With Dias, Stones, Akanji and Laporte itching for minutes, he was only a mistake or poor performance away from being dropped. But he proved to be solid and produced outstanding performances when he was needed the most. Clean sheets were kept, duals were won, goals were scored and City quality oozed out in each and every game.
And now, Nathan Ake is proudly representing his nation – Netherlands at the 2022 FIFA World Cup being hosted in Qatar. They are through to the round of 16 or knockout stages and the Manchester City defender is surly hoping to win it.
Watch some of the best bits of Nathan Ake in the 2022/23 season so far for Manchester City below.