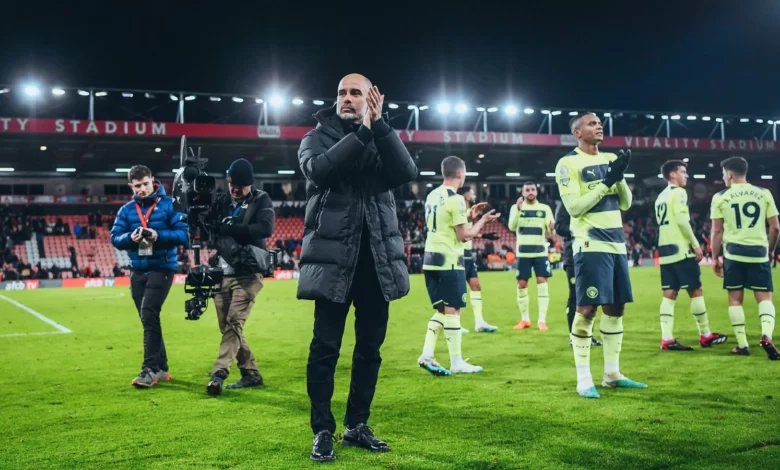 Manchester City secured a remarkable 4-1 victory against Bournemouth in their recent Premier League game, leaving manager Pep Guardiola feeling elated with his team's performance.
In his post-match reaction, Guardiola expressed his satisfaction with the team's display, particularly their aggression on the pitch.
"Considering the amount of games, we performed incredibly aggressive. We attacked more dynamic and we got a good result," Guardiola said. His side dominated the game from the start, taking their chances and putting on a display of great intensity.
One player who stood out for Guardiola was Rico Lewis, who played a key role in the team's success. "Rico is always so reliable, we can rely on him a lot. Ever since he came up he has shown incredible high standards, he's a fantastic player. We're delighted to have him. He played very, very well," the manager said.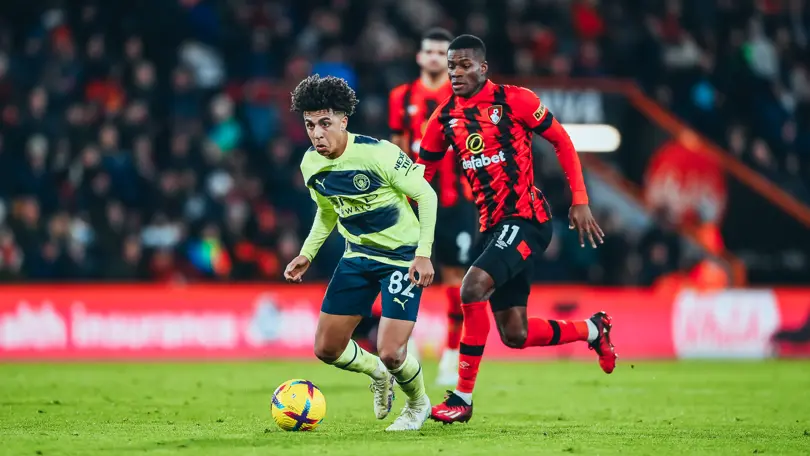 Guardiola went on to praise Lewis's ability to play in small spaces, which proved crucial in creating opportunities for City. "He moves in small spaces. To play in small spaces, in pockets that we need, he is unique. Like other players we have. He is really good at that."
The victory also saw Erling Haaland surpass Sergio Aguero's record, becoming the player with the most goals scored in a single Premier League season for the club. Guardiola was quick to praise Haaland's impact on the team. "He's been criticised. His impact has been incredible. We love him, he's made a lot of goals and today he helped us. He's an incredible threat," the manager said.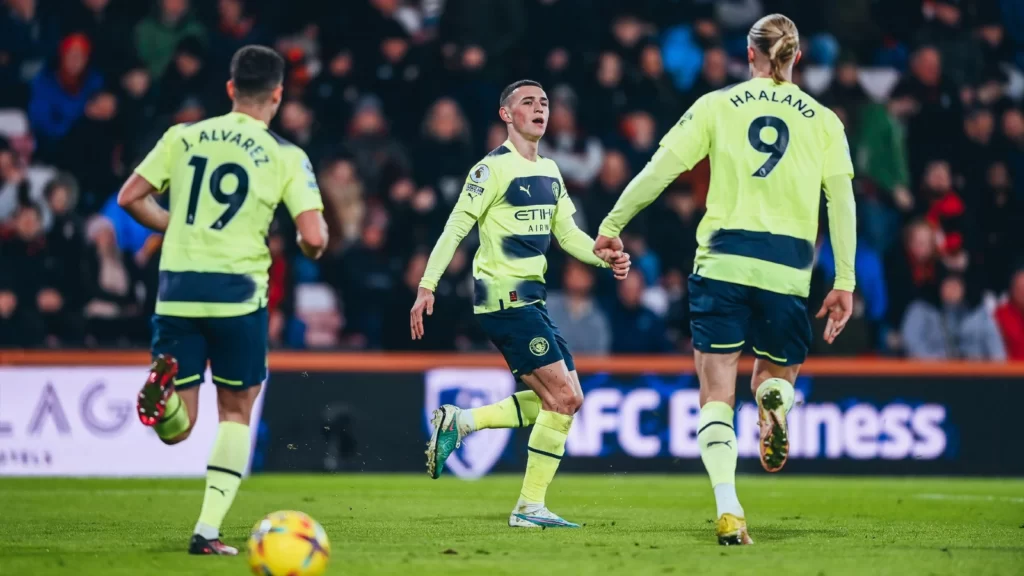 Guardiola also spoke about the return of Phil Foden, who scored a goal and assisted in another during the game. "He was good, he is important. We need Phil, his work ethic. He made a goal and assist. He's so important, step by step he will be back," he said.
Overall, Guardiola was pleased with his team's performance and the milestones achieved during the game. With this win, City continues to establish themselves as a force to be reckoned with in the Premier League.