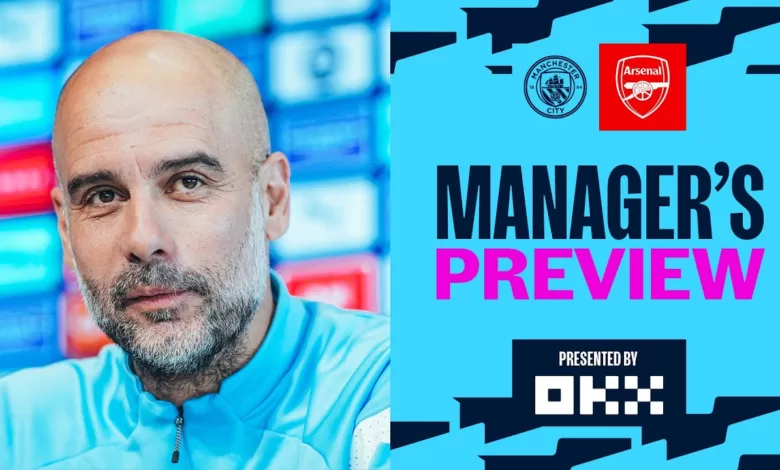 Manchester City manager Pep Guardiola has stressed the importance of his team's upcoming Premier League clash with league leaders Arsenal, saying that victory would "put destiny in our hands."
Manchester City currently trail Arsenal by five points in the league standings, but have two games in hand.
Guardiola believes that a win at the Etihad Stadium on Wednesday would close the gap to two points and give his team the edge in the title race. Speaking at a pre-match press conference, he said, "When we started this season, first game, second game, third game, after back-to-back Premier Leagues, it is not a final. Now the last few months I have had that feeling with the FA Cup and Champions League and Premier League, that is the truth because we see the end is real, real close. Now we know exactly what we're playing for."
He added, "We have had many months to arrive at this part of the league to have the chance in our hands. Of course, they have it in their hands too, because if they win it depends on them. The destiny will be in their hands. But if we win, definitely the destiny will be in our hands. Then we still have seven games left."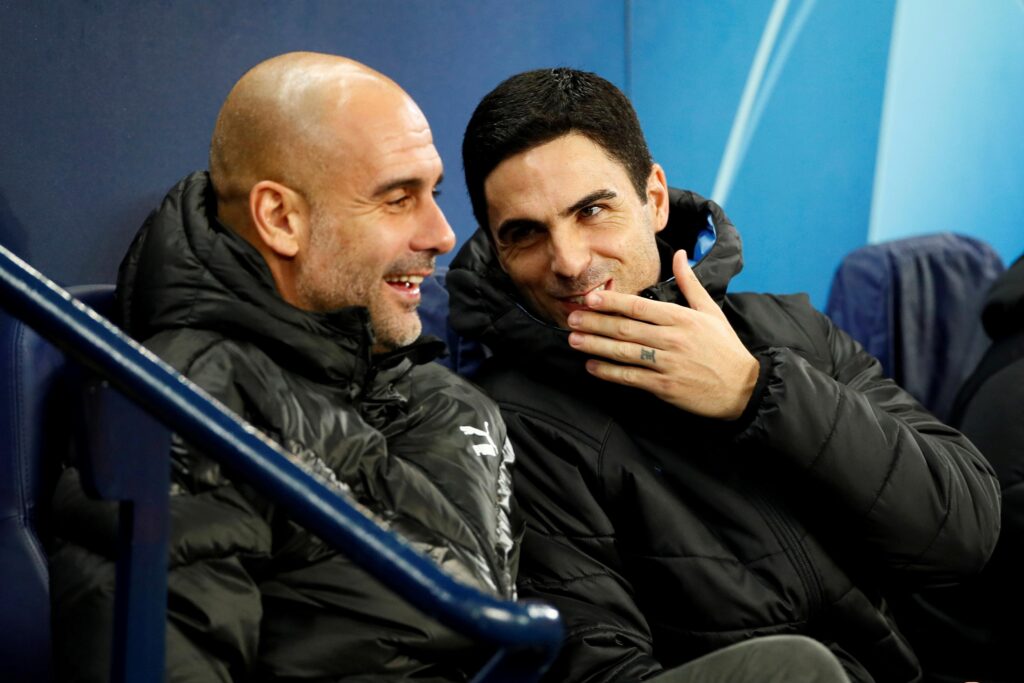 Guardiola emphasized that the result of the game would not decide the title race, but acknowledged the importance of the fixture. "It's really important, not decisive because there's still many tough games for both sides. We have more games to play but we can't deny how important it is."
The City boss also spoke about the qualities that his team would need to bring to the game to be successful. "In these games we decide or they decide to make it intense and make it aggressive, always the spaces are there, it depends on the personality and quality of the players to have the ball under pressure."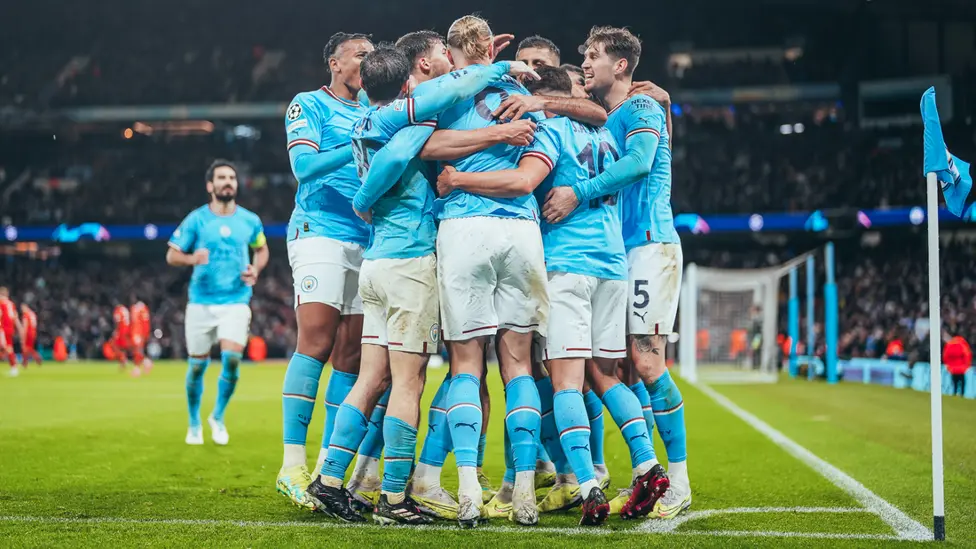 Looking ahead to the game, Guardiola said that there was a sense of excitement around the fixture, but cautioned his team to focus on their own game. "We have to focus on what we have to do. We've played two times this season and in the FA Cup and there (away at Arsenal in the league) they were really tight games and really difficult."
He also acknowledged Arsenal's quality and the threat that they pose, saying, "When you play against these teams they can control everything. They are huge competitors in all senses, so aggressive."
Premier League Top 4 Standings
| # | Team | MP | W | D | L | F | A | G | P |
| --- | --- | --- | --- | --- | --- | --- | --- | --- | --- |
| 1 | Arsenal | 13 | 9 | 3 | 1 | 27 | 10 | +17 | 30 |
| 2 | Manchester City | 13 | 9 | 2 | 2 | 33 | 13 | +20 | 29 |
| 3 | Liverpool | 13 | 8 | 4 | 1 | 28 | 11 | +17 | 28 |
| 4 | Aston Villa | 13 | 9 | 1 | 3 | 31 | 18 | +13 | 28 |
Guardiola's counterpart, Arsenal manager Mikel Arteta, has said that his team will need to be "perfect" to obtain a positive result at the Etihad. Guardiola took a more pragmatic approach when asked about his team's need for perfection, saying, "Perfection doesn't exist in football. You cannot be perfect and win games. We know what we have to do to impose our game."
Watch the full pre-match press conference via the video below.