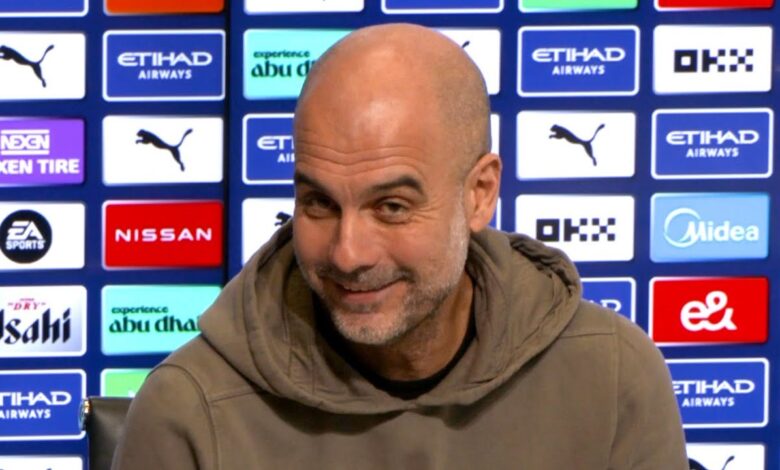 Injury Update: Guardiola Confirms Trio Could Return Against Newcastle United, Praises "Exceptional" Magpies.
Manchester City has received some good news on the injury front as Pep Guardiola revealed that Aymeric Laporte, John Stones, and Stefan Ortega Moreno could be back in contention for the upcoming game against Newcastle United. The defensive trio is back in training, providing the City boss with a much-needed boost as the Club fights on three fronts – Premier League, Champions League, and FA Cup.
Stones has been out with a hamstring problem he picked up in the FA Cup victory over Arsenal last month. Meanwhile, Laporte was absent due to illness during the trip to RB Leipzig 10 days ago and also missed out on the trips to Bournemouth and Bristol City. Ortega Moreno, on the other hand, had a knock on his hand during the FA Cup tie against Bristol City and had to be substituted at half-time but is now back in training.
"They have trained, and they feel better – much better," Guardiola said, offering hope to City fans that the players will be available for the upcoming match.
Guardiola is aware of the challenge ahead, noting that the Magpies have been a tough opponent this season. Newcastle United, currently sitting in fifth place in the Premier League, have lost only two of their 23 games this season, boasting the meanest defence in the country by conceding just 15 goals to date.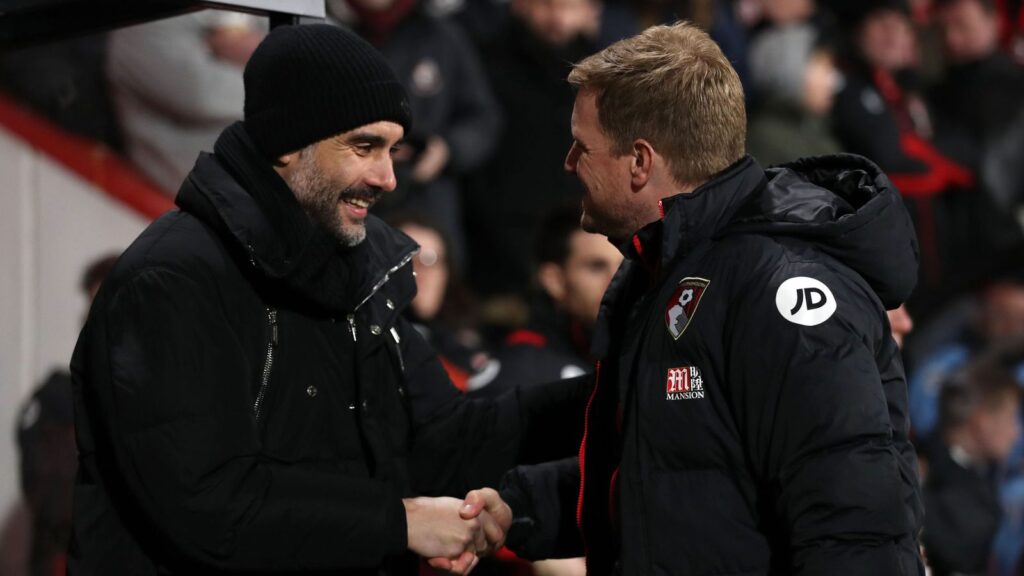 "In terms of experience, threat, transitions, and set-pieces, they are the best team in the league," said Guardiola. "Many, many things. That's why they've been there all season. It looks like they came to stay here."
Guardiola praised Newcastle United's exceptional recruitment, especially for their choice of Eddie Howe as their coach, who took over at the Magpies in November 2021, with the club 19th in the Premier League. Howe has quickly turned things around and transformed the club into challengers at the other end of the table.
"They have not been here for a long time, so you always think they need time, but they made exceptional recruitment; exactly what they need," Guardiola said. "A manager with huge quality in many, many things. Maybe they will stay there."
City will look to avenge their 3-3 draw at St James' Park earlier in the season and claim all three points at the Etihad Stadium in the upcoming match. The game is set for a lunchtime kickoff on Saturday at 12:30 (UK time) or 14:30 (CAT).
Watch the full pre-match press conference via the video below.