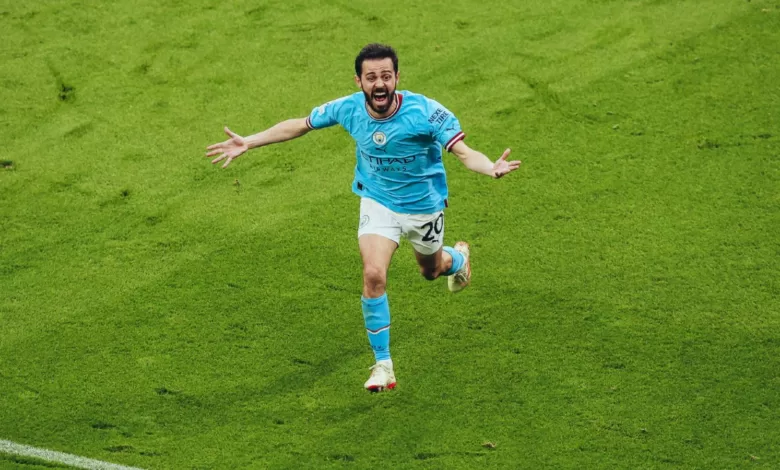 Manchester City's victory over Real Madrid in the Champions League semi-finals left fans in awe, and midfielder Bernardo Silva was no exception.
The Portuguese player was full of praise for his team after the 4-0 win, which secured City's spot in the final. "It's a beautiful night for us," Bernardo said. "We knew it would be tough. But to beat this Madrid team 4-0 is wonderful. It's a wonderful feeling to be in the final again. Hopefully this time we can try and win it."
Bernardo also highlighted the role of City's passionate fans in helping the team secure the victory. "With our people we're always very strong. They were amazing once again today. They helped us get momentum to go after Madrid," he said.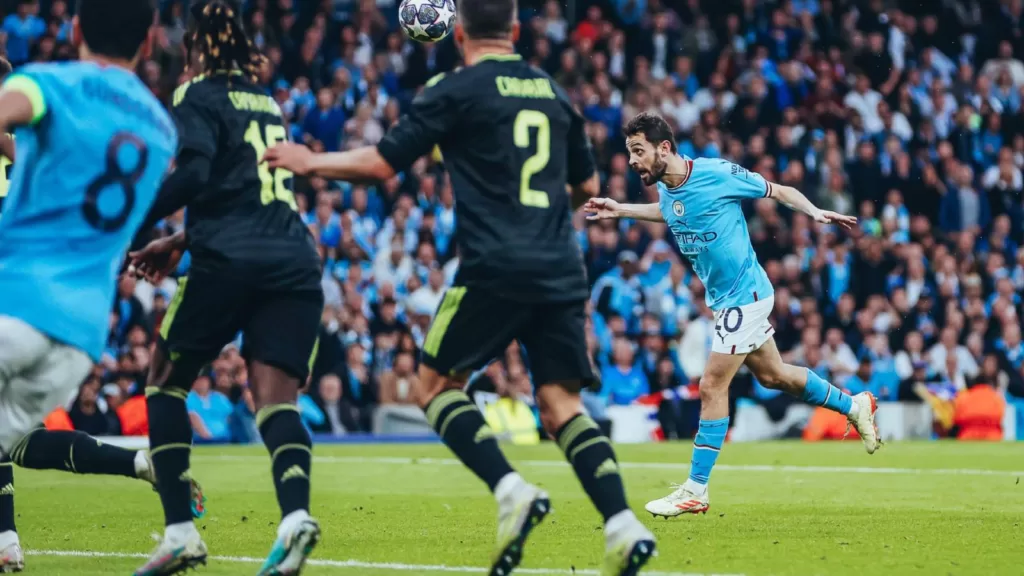 Despite the resounding victory, Bernardo Silva acknowledged the challenge that lies ahead for Manchester City in the final against Italian side Inter Milan. "I watched their games, they look very strong and organised defensively. It will be tough but we will try it," he said.
But before the final, City has the Premier League to focus on. "The Premier League is another trophy we want to win with our fans again so will look to recover before then," Bernardo said.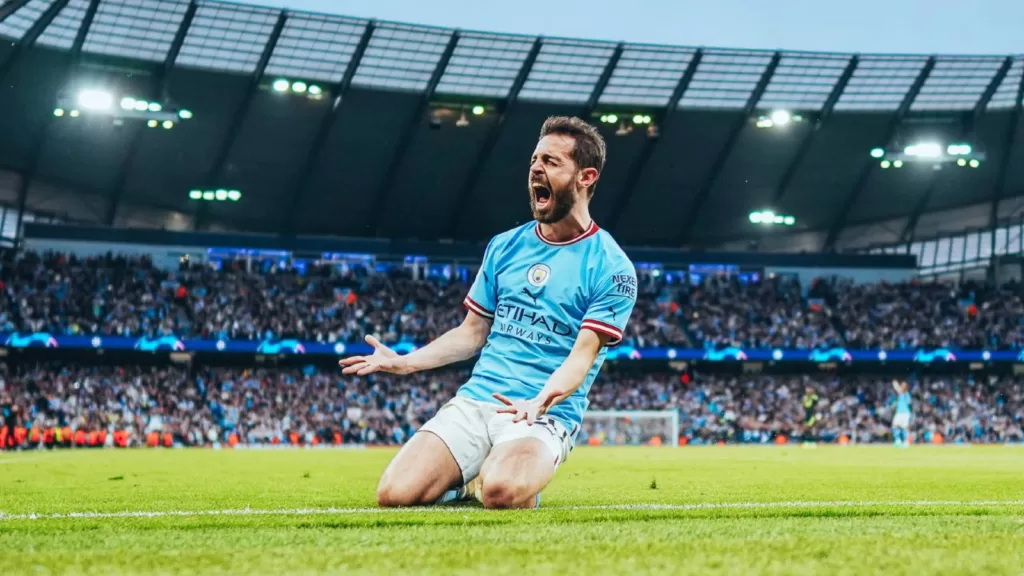 As City fans eagerly await the upcoming matches, they can take pride in the resiliency and passion shown by their team, led by players like Bernardo Silva.