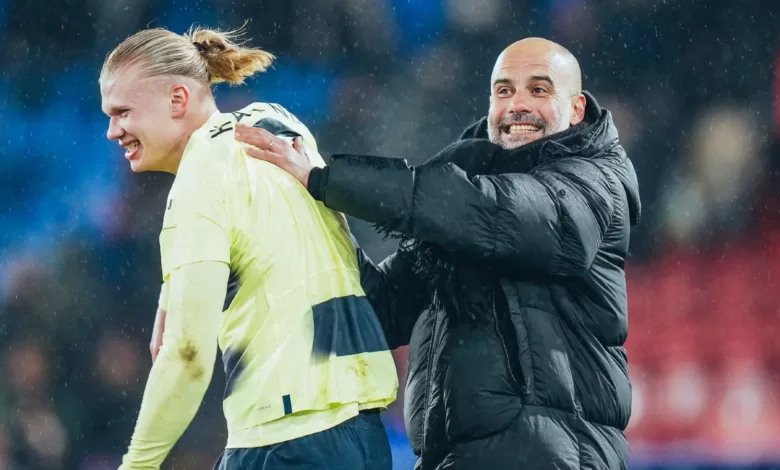 Erling Haaland, the Norwegian striker, was in a good mood after Manchester City's hard-fought victory over Crystal Palace.
Despite a lack of clear-cut chances, City managed to secure a 1-0 win thanks to Haaland's 28th Premier League goal of the season from the penalty spot.
Speaking to the press after the game, Haaland expressed his delight at the three points, stating that "In the end, everything that matters is the three points, to win games and to keep performing. It's not easy. You saw Bournemouth beat Liverpool. Every game is a fight, we fight and I'm happy."
The 22-year-old forward also seemed to enjoy playing at Selhurst Park, describing it as a "nice stadium" and adding "I enjoy it. It's my job and I enjoy every second."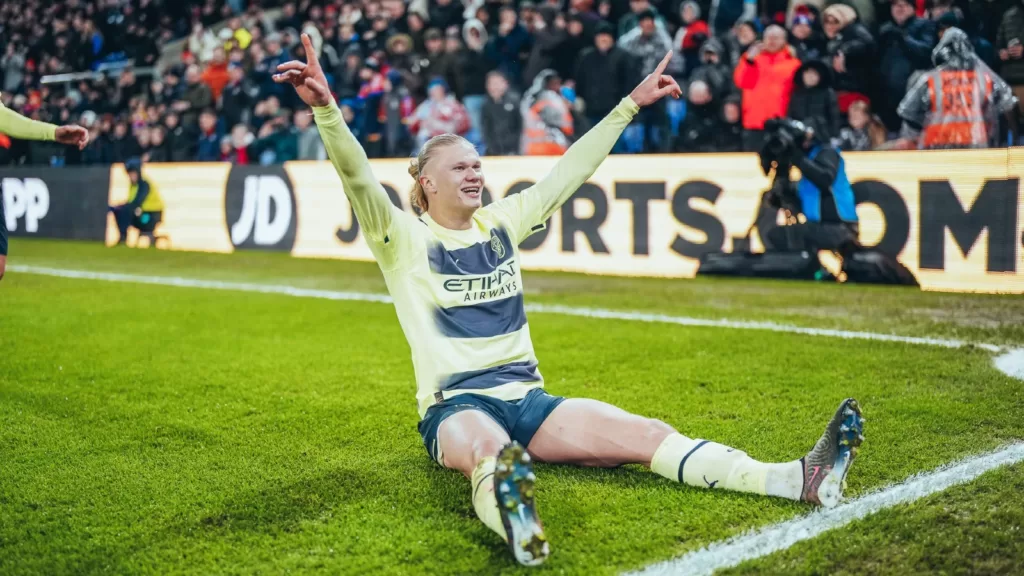 Despite the victory, Haaland was quick to focus on the next game, stating that "every single game now is important, Leipzig is the next game then it is Burnley. We have to win, we have to win games. With this gap, we just have to focus on ourselves. Nothing is decided yet." The gap in question refers to the two-point difference between City and league leaders Arsenal.
When asked about his experience in England so far, Haaland was full of praise for the Premier League, saying "I enjoy it, this is England, this is what I've been watching my entire life. I enjoy every single second of it. It's good to be in the middle of it." With his impressive goal-scoring record and positive attitude, Haaland is quickly becoming a fan favorite in the Premier League.