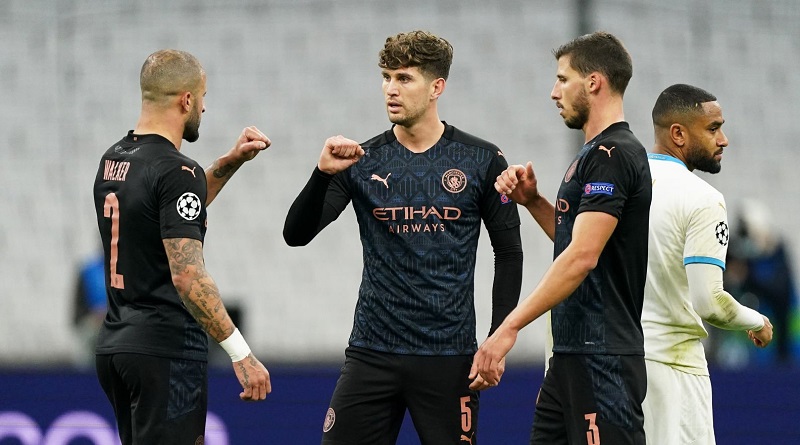 Pep Guardiola says there is no change in City's injury situation ahead of Wednesday evening's clash away to Wolves. Furthermore, he says City are well aware of what is required to lift the Premier League title.
John Stones, Kyle Walker and Ruben Dias will miss the remaining weeks of the season with injury, though there are no fresh concerns ahead of the game at Molineux.
"Nothing changed after the game against Newcastle," said Guardiola at his Friday press conference.
"We are who we are and are going to last three games with the players we have and go for it. We have problems in other departments, but the others are going to solve it".
The City boss is expecting one of the hardest tests of the campaign against Wolves who held Chelsea 2-2 at the weekend. The Black Country outfit still have a chance of securing a Europa Conference spot and Guardiola believes his players will need to be at their very best to secure three vital points.
"It's not about the last result," he said.
"They were really good at Stamford Bridge but always Wolves since being promoted, they are one of the toughest opponents we face. They are always dangerous for the transition from Dendoncker, the quality of Moutinho, the personality and competitiveness they have.
The back five that they play, (it is one of) the toughest away games we have in the season – and we have right now – but at the same time we know how important it is. Hopefully we recover well from last week and can do a good game. This is the most important thing in our heads right now".
While the winner of the league is still to be decided, Pep insists both teams should be proud of their performance this year.
He said: "Both teams have done impressive Premier League seasons. We know exactly what we have to do: nine points and we are going to try. Tomorrow is a final, Wednesday gives us an opportunity to arrive to the last game against Aston Villa with it in our hands. It's massively important".
City's game on Wednesday night comes after Liverpool face Aston Villa on Tuesday evening but Pep says that whatever the score is there, it will not influence his tactics at Molineux.
"Nothing changes," he said.
"We cannot control the Aston Villa v Liverpool result".
POST CREDITS: Jack Mumford and David Clayton – Mancity.com