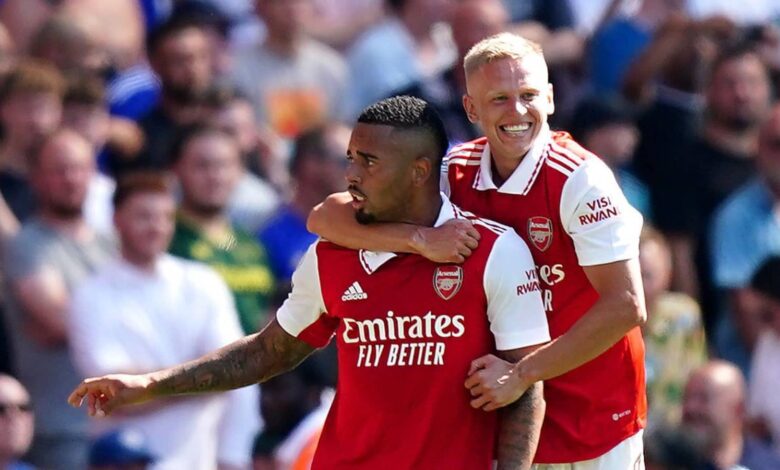 Pep Guardiola, the mastermind behind Manchester City's success in the past few years, has recently spoken out about the departures of Gabriel Jesus and Oleksandr Zinchenko to Arsenal.
Despite their impressive performances for the Gunners, Guardiola maintains that he has no regrets about letting them go.
"When they want to leave, they cannot stay," said Guardiola. "I wish the best for Gabriel and Oleks. They are fantastic people, and they helped us a lot. I never say one player leave, it's the club and it's their decision."
But it's not just good wishes from Guardiola. He is quick to point out that Manchester City's current position is not dependent on the presence of Jesus and Zinchenko. "Erling and Julian came and it's difficult for Gabriel. What happened with Gabriel is normal. It was a good deal," said Guardiola.
"For the players that were here, Gabriel, Raheem, Oleks. I have a big thank you for what they have done for us. It was a good transfer for the club. We are not in the position we are because we do not have Oleks or Gabriel."
Guardiola's words show that he is a coach who not only values the contributions of each player, but also understands the business side of the sport.
He is able to make difficult decisions and move on with a clear vision for the future. With Manchester City sitting second of the league, it's clear that Guardiola's leadership and strategic thinking are paying off and it will be evident at the end of the season.
Watch Pep's full press conference ahead of Sunday's game against Wolves on the video below…