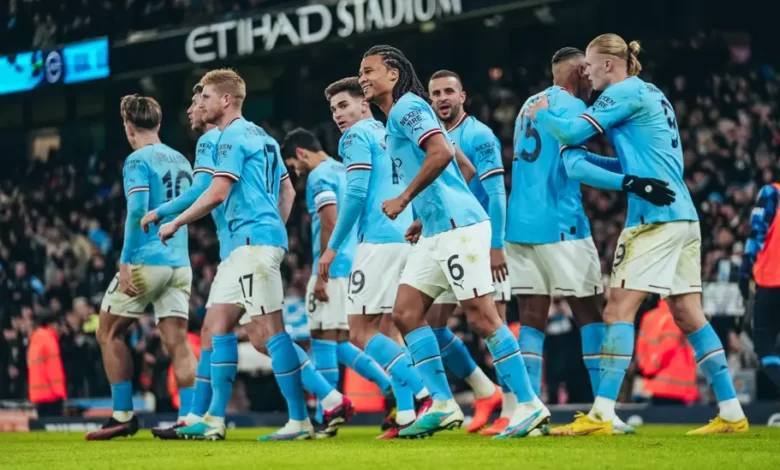 Manchester City secured a hard-fought 1-0 victory over Arsenal in the Premier League on Tuesday night, with a dominant second-half performance proving the difference.
Speaking after the match, City manager Pep Guardiola praised his side's resilience and highlighted the impressive performance of defender Nathan Ake.
"We were definitely better in the second half," said Guardiola. "Arsenal have taken a step forward. It was a tight game and you realize how good a side they are," he added.
Despite the difficult approach from Arsenal, Guardiola was pleased with how his team adapted and ultimately came out on top. "I did not expect the approach from them – man-to-man – it was difficult to build up but we beat the team at the top of the league and are in the next round," he said.
Guardiola also had high praise for Nathan Ake, who put in a solid defensive performance against Arsenal. "What a season he is playing," said Guardiola.
"He controlled one of the toughest opponents in the Premier League because Saka is in an incredible moment. He is really good in the duels in the box, defending the far post and set pieces is an extra bonus. He is an exceptional guy, there was a period where he didn't play and he never complained once," he added.
The victory over Arsenal puts City in a strong mentality to continue their push for the Premier League title and Guardiola will be looking to his team to carry this momentum forward in the coming weeks.