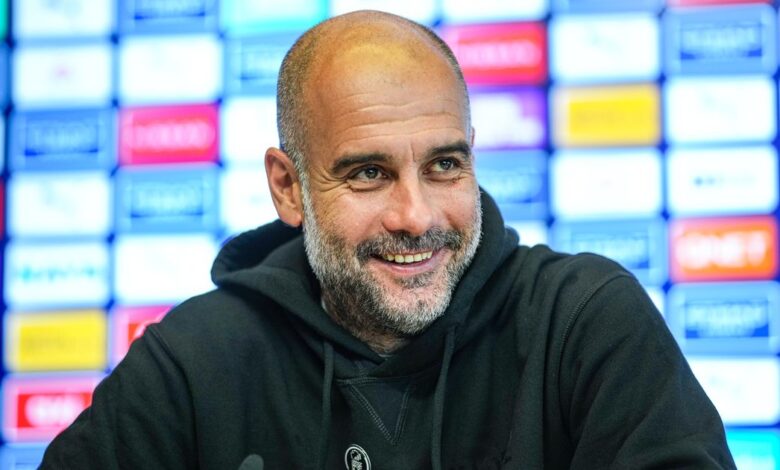 Manchester City manager – Pep Guardiola, has recently stated that the outcome of the Arsenal vs Manchester United match on Sunday is irrelevant to his team's pursuit of the top spot in the league.
Despite the opportunity for City to reduce Arsenal's lead to just two points, Guardiola feels that unless his players improve in the coming weeks and months, they will not be able to catch up to the Gunners.
"It's not about If they lose against United," said Guardiola. "If we play as we did (against Spurs) we will not catch them. We have to change ourselves. If Arsenal continue to win there will be no more pleasure to congratulate them. It's not about two or three points."
Guardiola goes on to analyze the strengths of the Gunners and how they have been able to maintain their lead in the league. He says, "I see what they have now with set pieces, they defend in the box with five in the back and win duels with transitions. How they celebrate, how they talk, how they look at each other. This is football. This is tactics. Right now, we don't have it."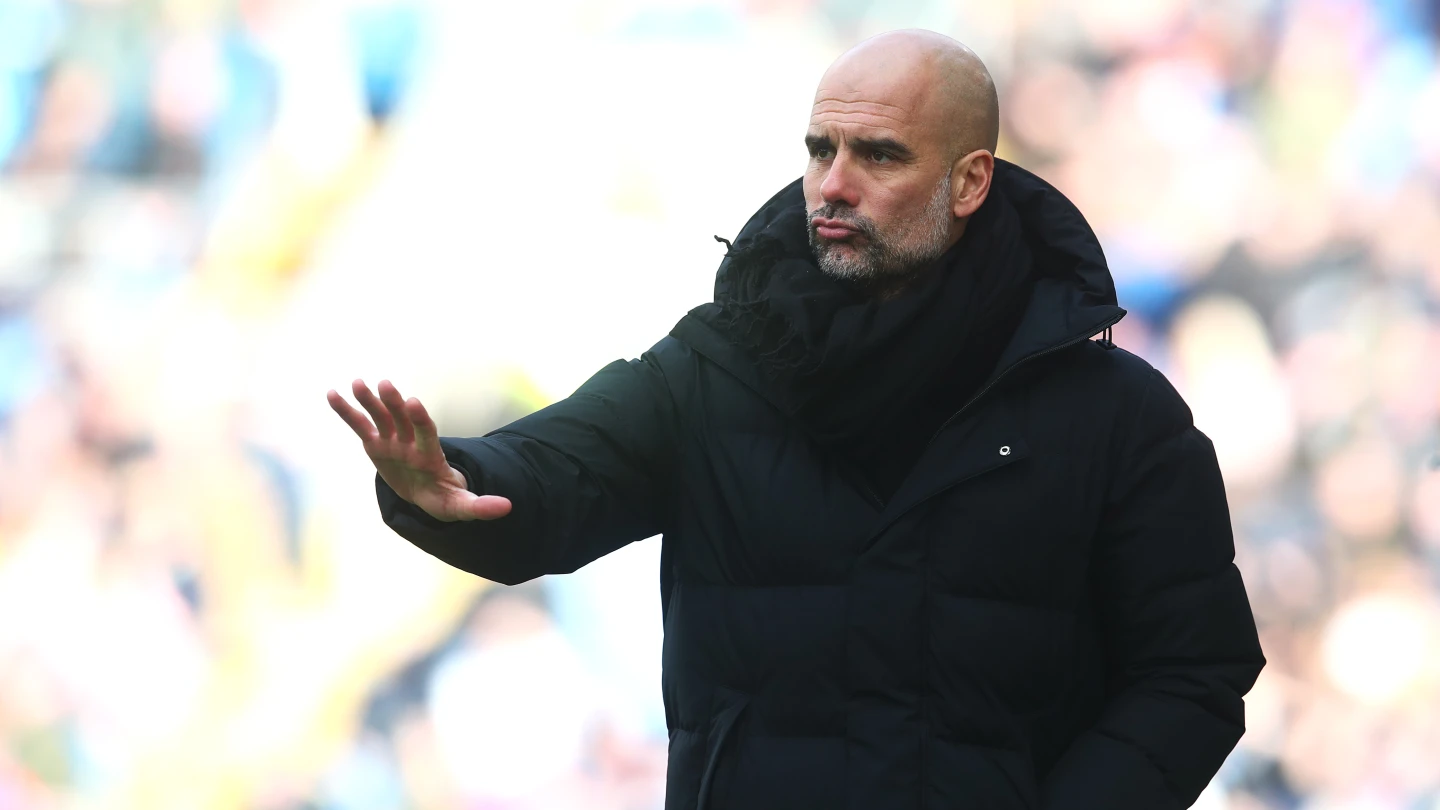 Despite this, Guardiola remains optimistic about City's chances of success in the future. He says, "Still we are here. We are second in the table. We are not 25 points behind, still we are there with 57 points still to play – but in this way (first half versus Spurs)? No chance." He goes on to say, "We have the chance to recover for FA Cup, Champions League, next season."
Guardiola is also quick to acknowledge the team's shortcomings and calls for improvement, saying "It's unacceptable the goal against Liverpool, the second goal against United…I am sorry guys, we will be in the record books for many things we have done but that is the past. Now we are here, and our fans want the second half (performance versus Spurs) more often."
It's clear that Guardiola is not one to shy away from the truth and is always looking for ways to improve his team. With City sitting in second place and still in contention for multiple trophies, there is still a lot to play for this season.
Watch Pep's full press conference ahead of Sunday's game against Wolves on the video below…