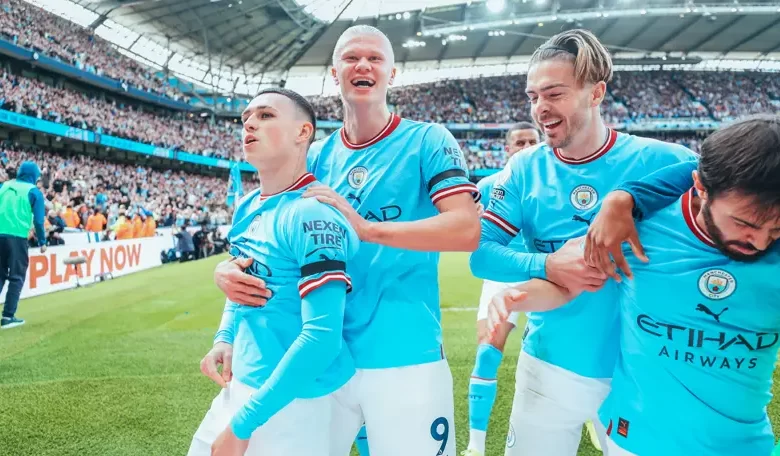 The Premier League has confirmed the new dates of three fixtures for Manchester City in the New Year.
Their home game with Tottenham Hotspur which was cancelled due to the passing of Her Majesty the Queen in September, will now be played on Thursday, 19 January and will kick-off at 20:00 (BST) or 21:00 (CAT).
The game will be broadcast live on Sky Sports – though this new date is dependent on neither side being involved in a FA Cup third round replay.
As a result, The Blues' home fixture with Wolves – originally slated for 15:00 (BST) or 16:00 (CAT) on Saturday 21 January – has been put back to Sunday, 22 January and will kick-off at 14:00 (BST) or 15:00 (CAT).
The date for Manchester City's re-arranged Premier League fixture away to Arsenal has also now been confirmed. The Gunners were forced to cancel the original fixture on 19 October due to a rescheduled Europa League clash with PSV Eindhoven.
The teams will now meet at the Emirates Stadium on Wednesday 15 February, with a kick-off of 19:30 (BST) or 20:30 (CAT) and the match will be screened live on Amazon Prime in the UK.