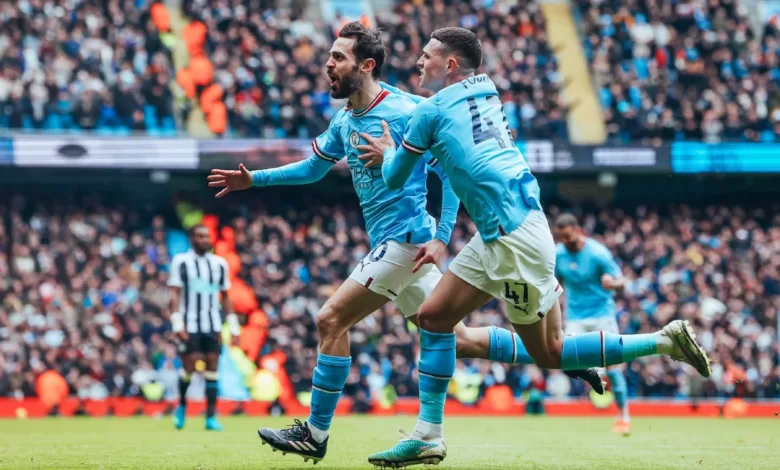 Bernardo Silva delighted with crucial goal in tough match against Newcastle United.
Manchester City's Bernardo Silva expressed his happiness after scoring a crucial goal in a hard-fought match against Newcastle United at the Etihad Stadium. The Portuguese international's 69th-minute curling shot doubled City's advantage, securing a 2-0 victory over a resilient Newcastle side.
Silva said, "I'm very happy because it was a tough game, and my goal came in a tough moment for us because at 1-0 they took more risks and went for it, but to score my goal, it was very good."
"When you play Newcastle, we know how good they are this season, and going into the second half 1-0, they go for it because they need points, and losing 2-0, 3-0, 4-0 is the same, so we knew they would press more and try to create more chances, so they second goal was good for us."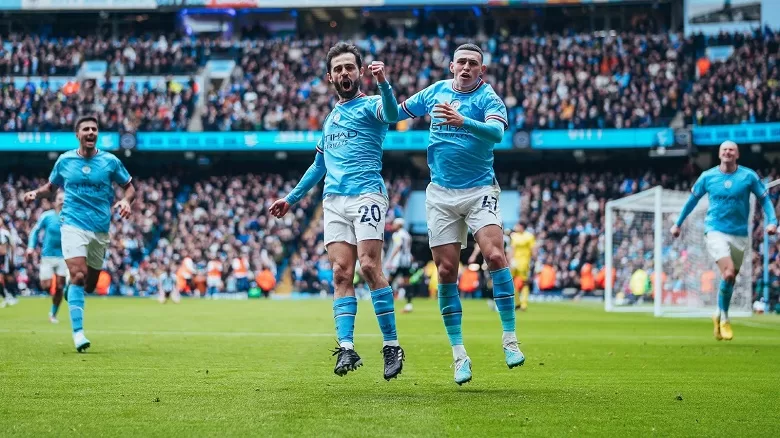 Silva also praised teammate Phil Foden, who opened the scoring in the 17th minute with a brilliant solo effort. Foden was named Man of the Match after an impressive performance, showcasing his energy and inventiveness. Silva called him "one of those players that can decide matches for you, that can take on one or two players and score a goal."
"I'm happy for him because he went through a difficult period because of his injury, so he's back and we are very happy to have him with us because like he showed today, he can solve some of our problems in games," Silva continued.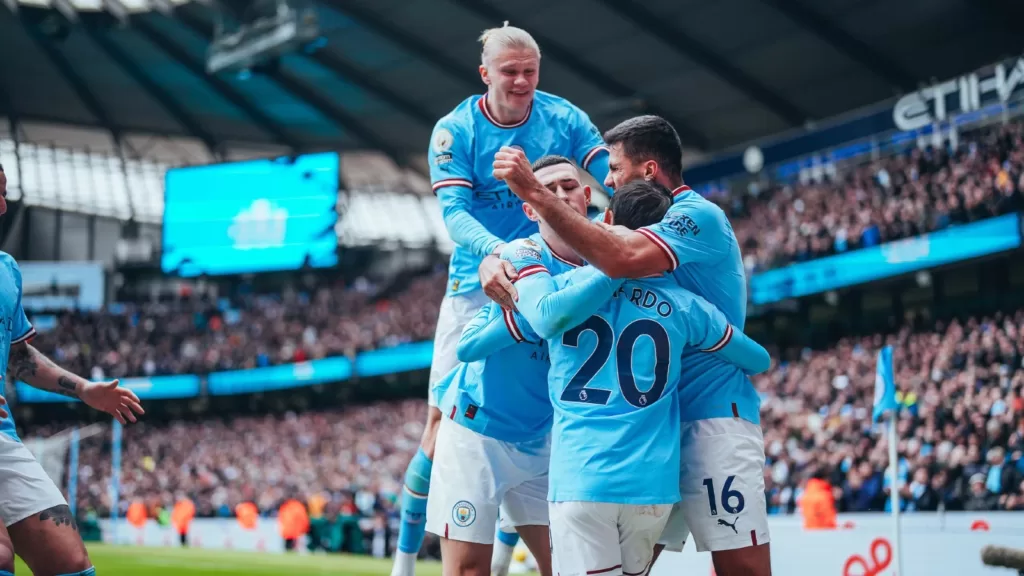 The victory over Newcastle cuts Arsenal's lead at the top of the table to just two points, with City hoping to close the gap further in the coming weeks. However, Silva acknowledged that the team faces tough challenges ahead, with fixtures in the Premier League, Champions League, and FA Cup.
"We know how difficult it is to compete each season in all these competitions, and we've had some tough moments this season," Silva said. "But we want to compete, and we want to do our best knowing that it is going to be tough in these final few months. It's not going to be easy, but we are going to fight for all the trophies we can this season."
Silva's crucial goal and City's impressive performance will undoubtedly give the team a much-needed boost as they prepare for their upcoming fixtures against Crystal Palace and Red Bull Leipzig in the Champions League Round of 16.