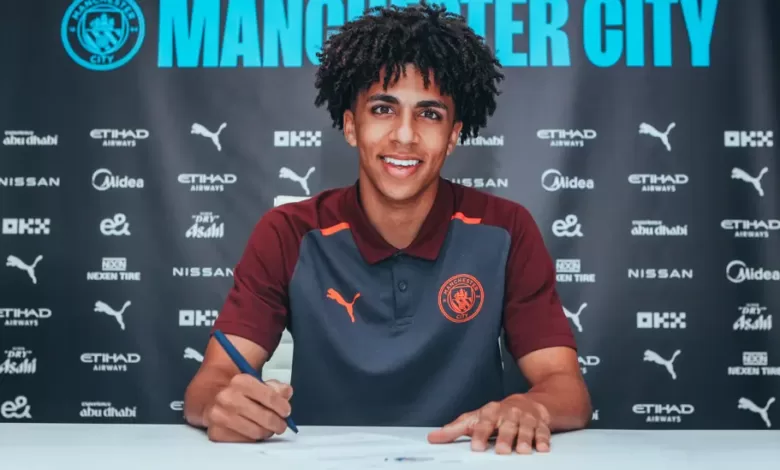 Promising full-back or defensive midfielder Rico Lewis has pledged his future to Manchester City by signing a lucrative five-year contract, ensuring his presence at the club until the summer of 2028.
Hailing from Bury, Lewis's journey within the City ranks began at the tender age of eight, culminating in his ascension to a pivotal role within Pep Guardiola's first-team squad.
In his debut season, the 18-year-old showcased his mettle by making 23 appearances, playing a vital role in Manchester City's triumphant Treble conquest. This remarkable feat served as a vital ingredient in securing multiple titles for the club.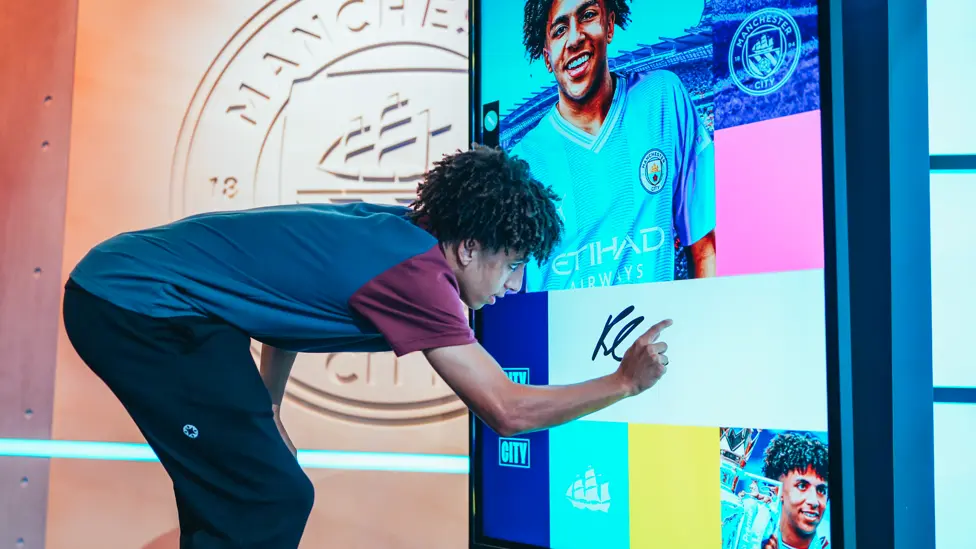 Speaking of his new contract, an elated Lewis expressed his delight: "As a City fan, signing this contract is a dream come true. To know I'm staying until 2028 is fantastic. I can't wait to continue improving and contributing to the club's success."
City's Director of Football, Txiki Begiristain, lauded Lewis's prowess, citing his remarkable football acumen and maturity. Lewis's receptiveness to Pep Guardiola's guidance and his infectious energy have solidified his position as an invaluable asset within the squad.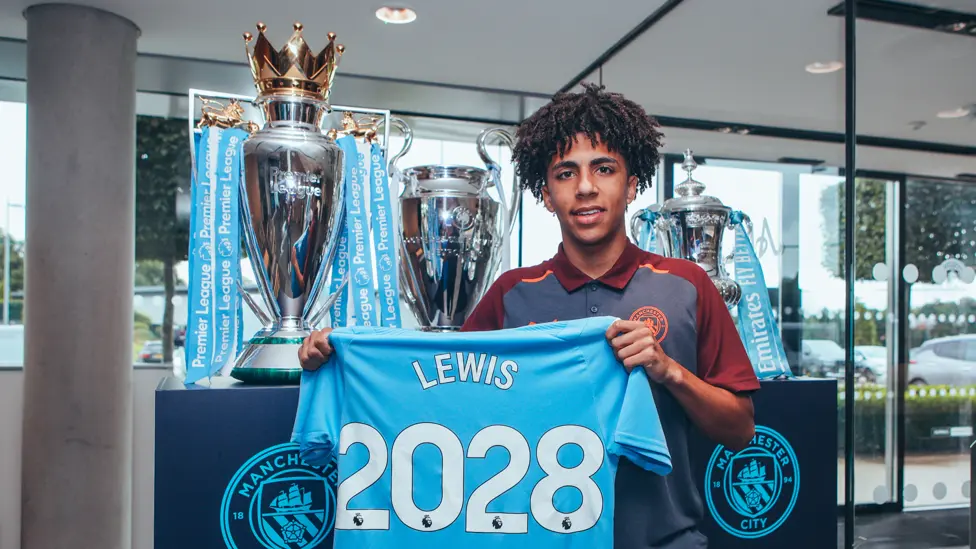 From his maiden senior appearance during the US Tour to an impressive Premier League debut, Lewis's journey has been meteoric. His ability to adapt to Guardiola's intricate tactical instructions, even in complex roles, has further enhanced his standing within the team.
Reflecting on his evolution from the Academy to the first team, Lewis emphasized the seamless integration of City's footballing philosophy across all age groups: "I think in the academy, the philosophy is the same. Everyone tries to play out. Everyone tries to play the same way, dominate the game, dominate the ball. So I think it prepares you quite well. We all have the same idea from the top to bottom. Everyone wants to play, everyone has to be good on the ball. So I think it's not that big of a switch when you go into first team training and everyone's so good on it and you have to be up to the level as well. Obviously, there's a big difference between boys and men's football. That's the only difference that you can't really prepare for."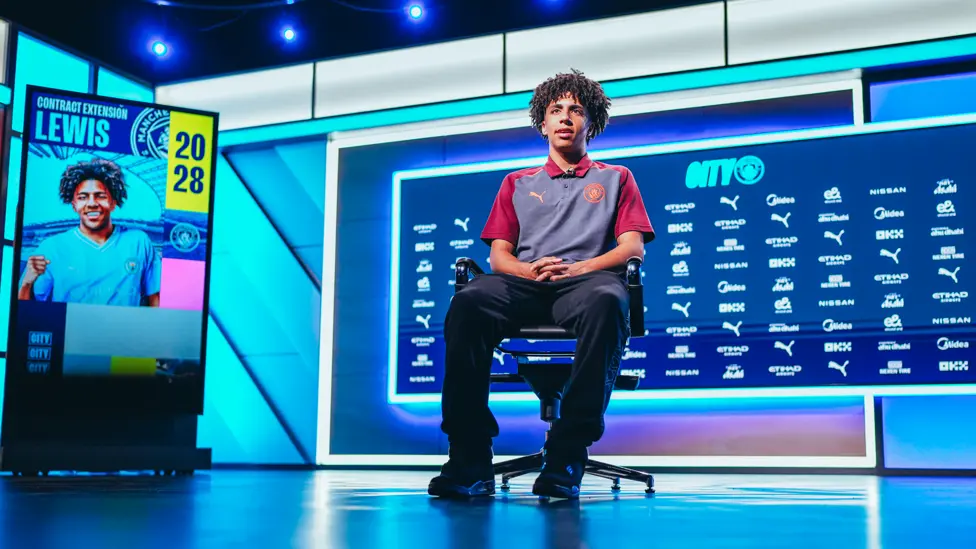 While basking in the glow of his Treble win, Lewis remains dedicated to honing his craft. Looking forward to the 2023/24 season, he aims to further refine his skills, secure more game time, and contribute to the team's continued success.
Also Read: City's Future in Safe Hands as EDS & Under-18's Lift Their Respective League Trophies
As Rico Lewis embarks on this exciting journey, City fans can anticipate watching his growth and impact unfold on the pitch. Manchester City's investment in young talents like Lewis underscores the club's commitment to nurturing its own while upholding its legacy of excellence.