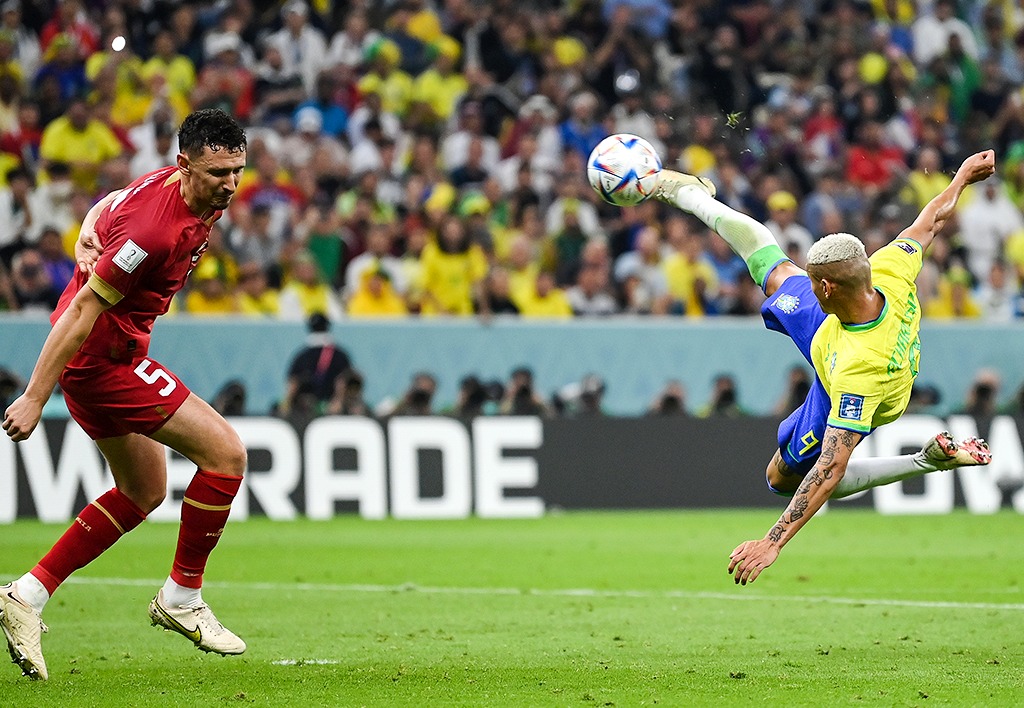 Tottenham Hotspur's talisman – Richarlison scored a brace to secure a comfortable 2 – 0 win over Serbia in spite of their stubborn resistance.
Serbia had defended resolutely in the opening half but fell behind when Richarlison prodded home a rebound after Vinicius Jr's shot was parried across the face of goal.
The second goal was even much better than the first as the Tottenham forward put in a Puskas Award potential contender. Once again Vinicius Jr was the creator, with the Real Madrid man flicking a cross into the box with the outside of his boot.
Richarlison appeared to have initially misguided the ball but he responded brilliantly, swiveling on the spot and acrobatically volleying the ball beyond Vanja Milinkovic-Savic.
We can only expect more from Richarlison as he keeps on proving his worth and pivotal part in the Brazilian team.